Special
industrial bags
Protection against
bacteria and germs
Reduction of
volume
Optimization of
storage and transportation
Special
industrial bags
Protection against
bacteria and germs
Reduction of
volume
Optimization of
storage and transportation
Vacuum packing to protect your products

Maximum safety – vacuum sealers from Lava for industry, the original for sealing or vacuum packingplastic items, metal components, electronic products, bulk goods, medical equipment and much more. The advantages of a device from Lava are obvious: Handy, transportable vacuum sealers with a double or triple seal in a maintenance-free design. Almost any product size can be vacuum packed with a Lava vacuum sealer because the bag is placed in front of the machine and not in a chamber.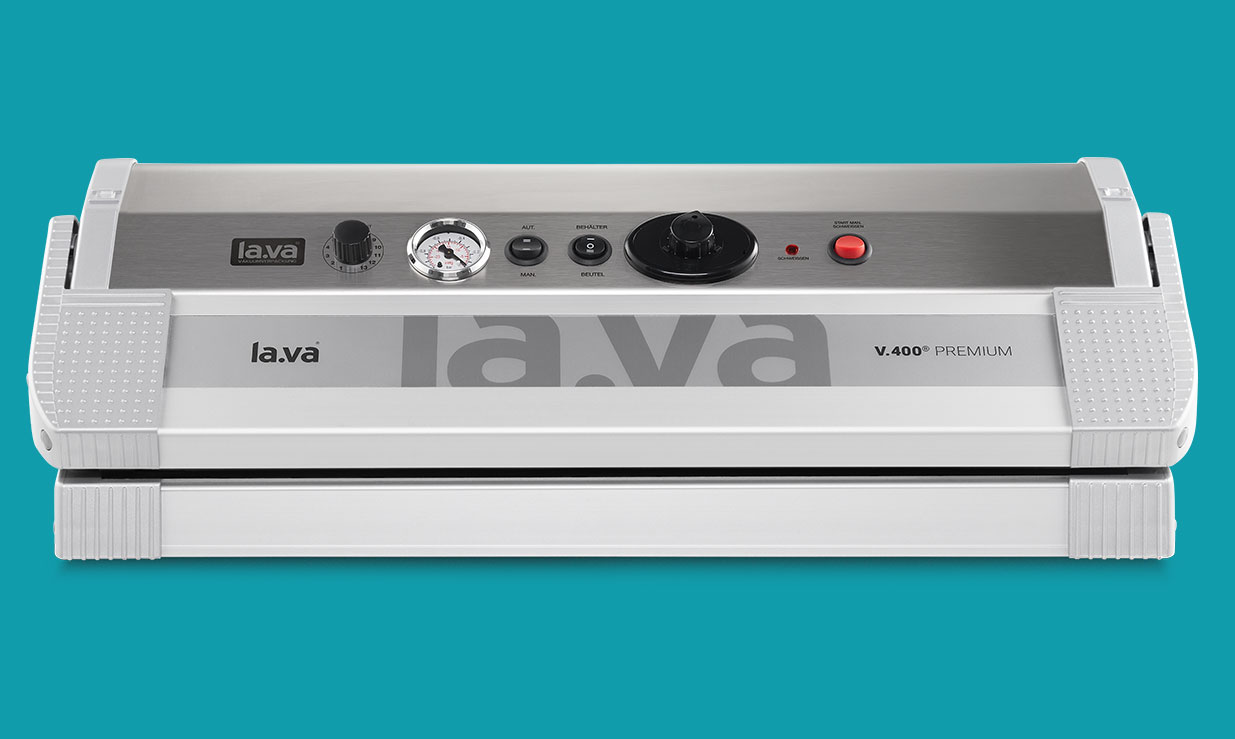 YOUR RELIABLE PARTNER
FOR INDUSTRY
Thanks to the powerful Lava Turbo pump, a 460 mm sealing band and an incredible 1100 watts of power, you can process several bags at the same time with the V.400 Premium.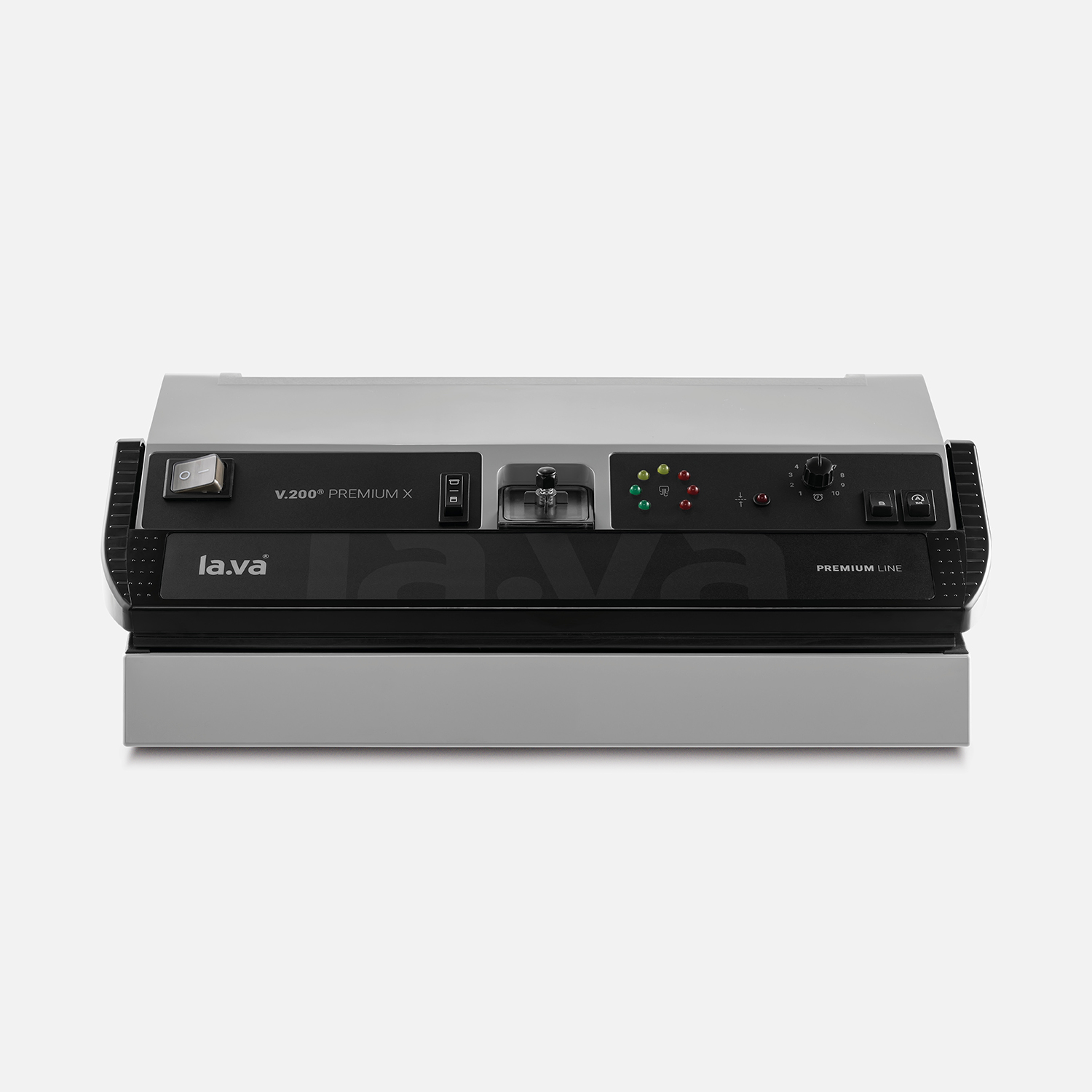 + €70 accessories for free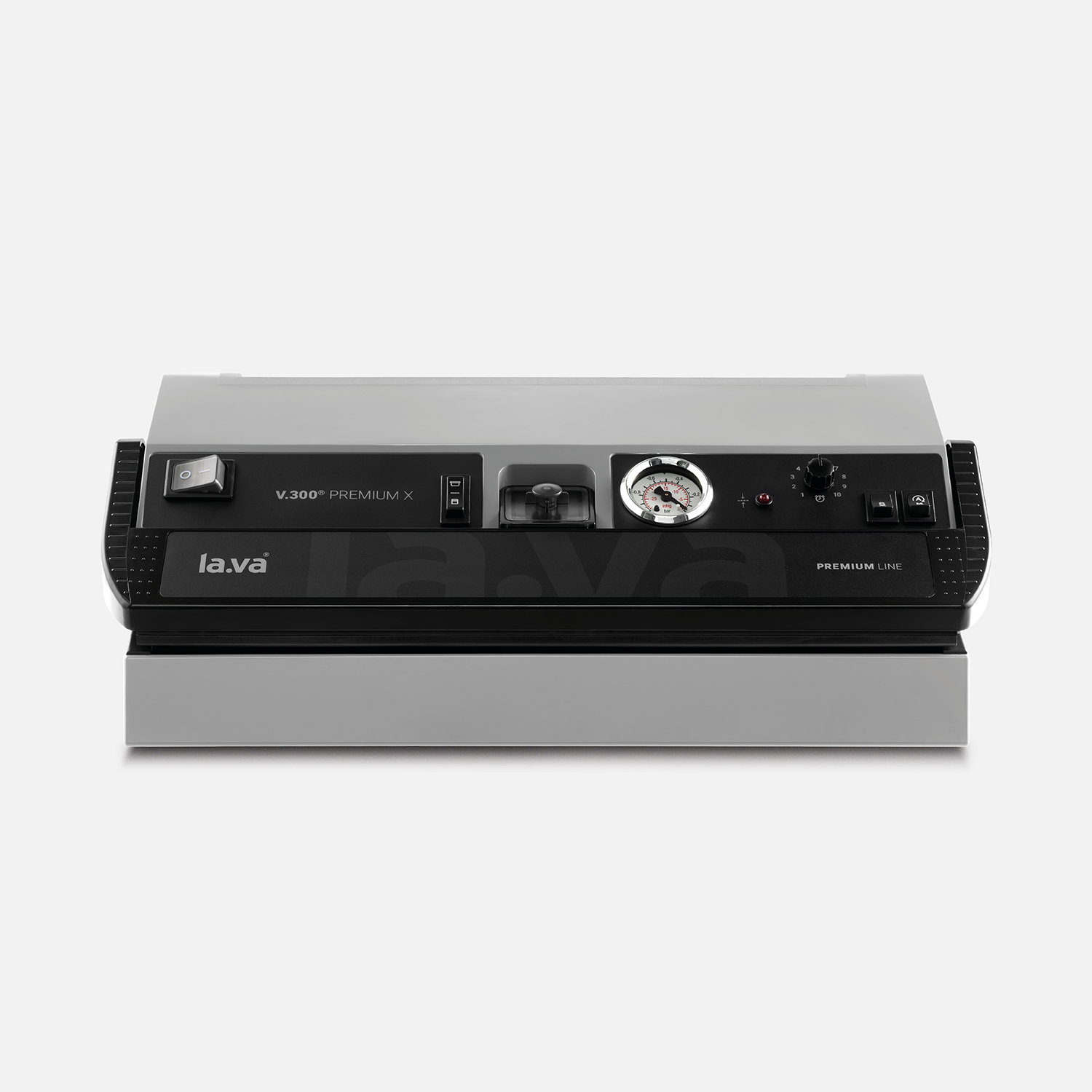 + €100 accessories for free*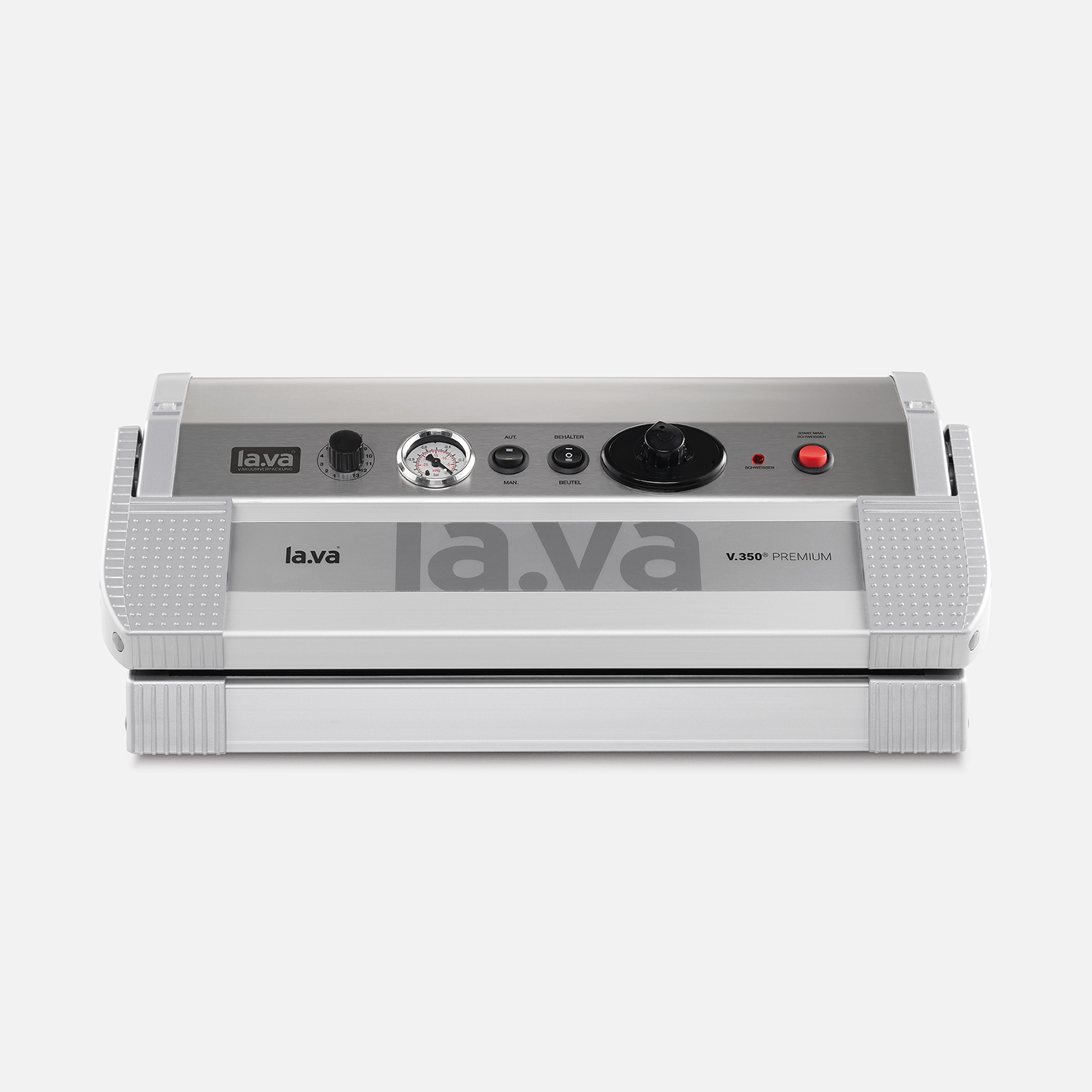 + €100 accessories for free*
10 € RABATT FÜR ALLE NEUKUNDEN AB 30 € EINKAUFSWERT
CODE: NEUKUNDE