Ships on 11.12.23
when ordered today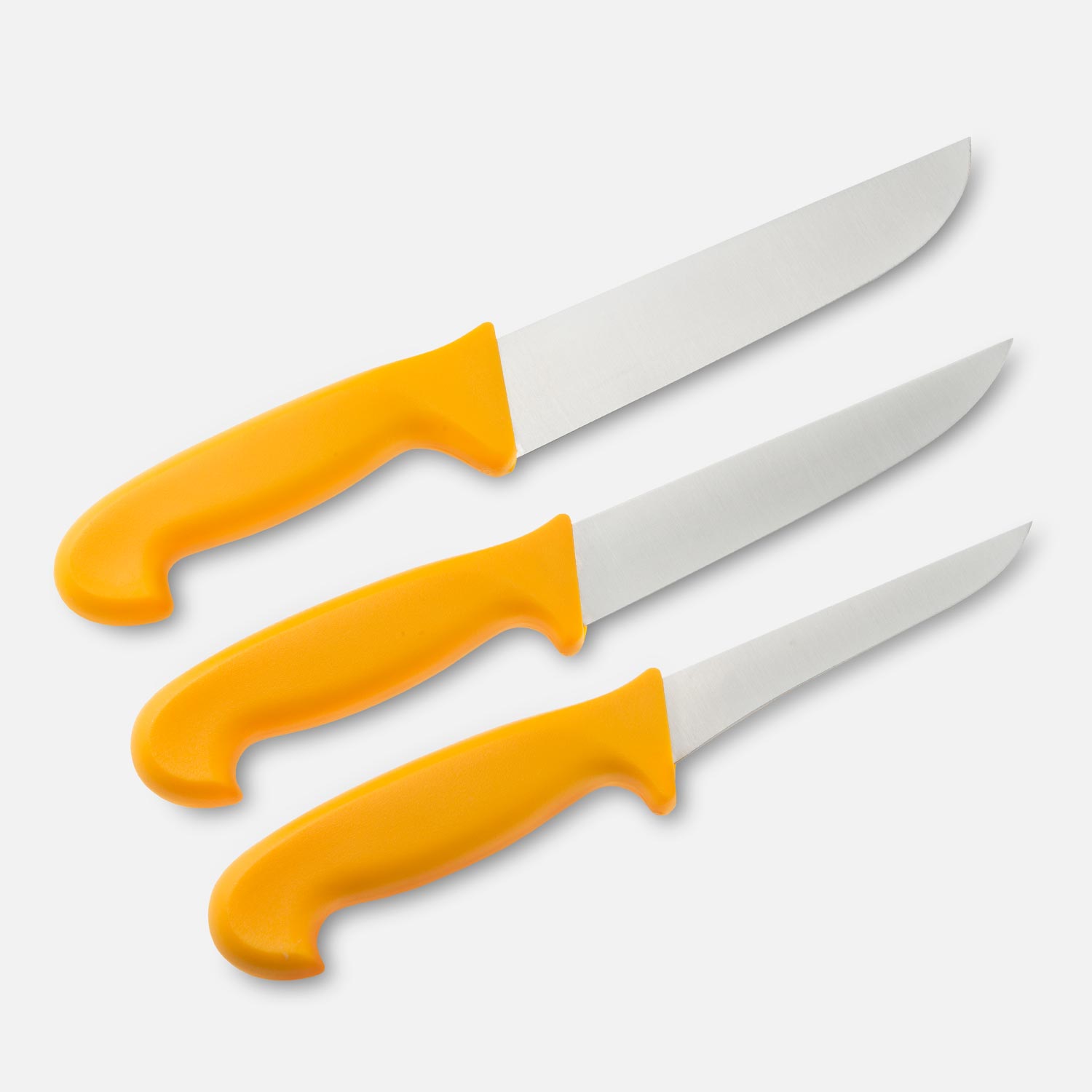 Butcher knife set
The 3-piece butcher knife set is perfect for professional meat processing. Razor-sharp Solingen quality blades made of stainless chrome-molybdenum steel, of course Made in Germany.


The 3-piece set consists of:
Boning knife with 13 cm blade
Cutting and kitchen knife with 16 cm blade
Portioning and butcher knife with 18 cm blade
Supplied in a practical plastic knife bag.
Login as customer
Dear Lava customer, the login to the customer account is the same as before. Have fun!
Login
---
Jan K., Jul 31, 2023, 9:47:52 AM
Die Messer liegen gut in der Hand und sind auch bei starker Beanspruchung sehr lange scharf.
Annika R., Jul 13, 2023, 12:57:27 PM
Verwende ich nun seit 2 Jahren. Für jede Anwendung ist ein passendes Messer dabei, die Klingen bleiben sehr lange scharf.