Ships on 11.12.23
when ordered today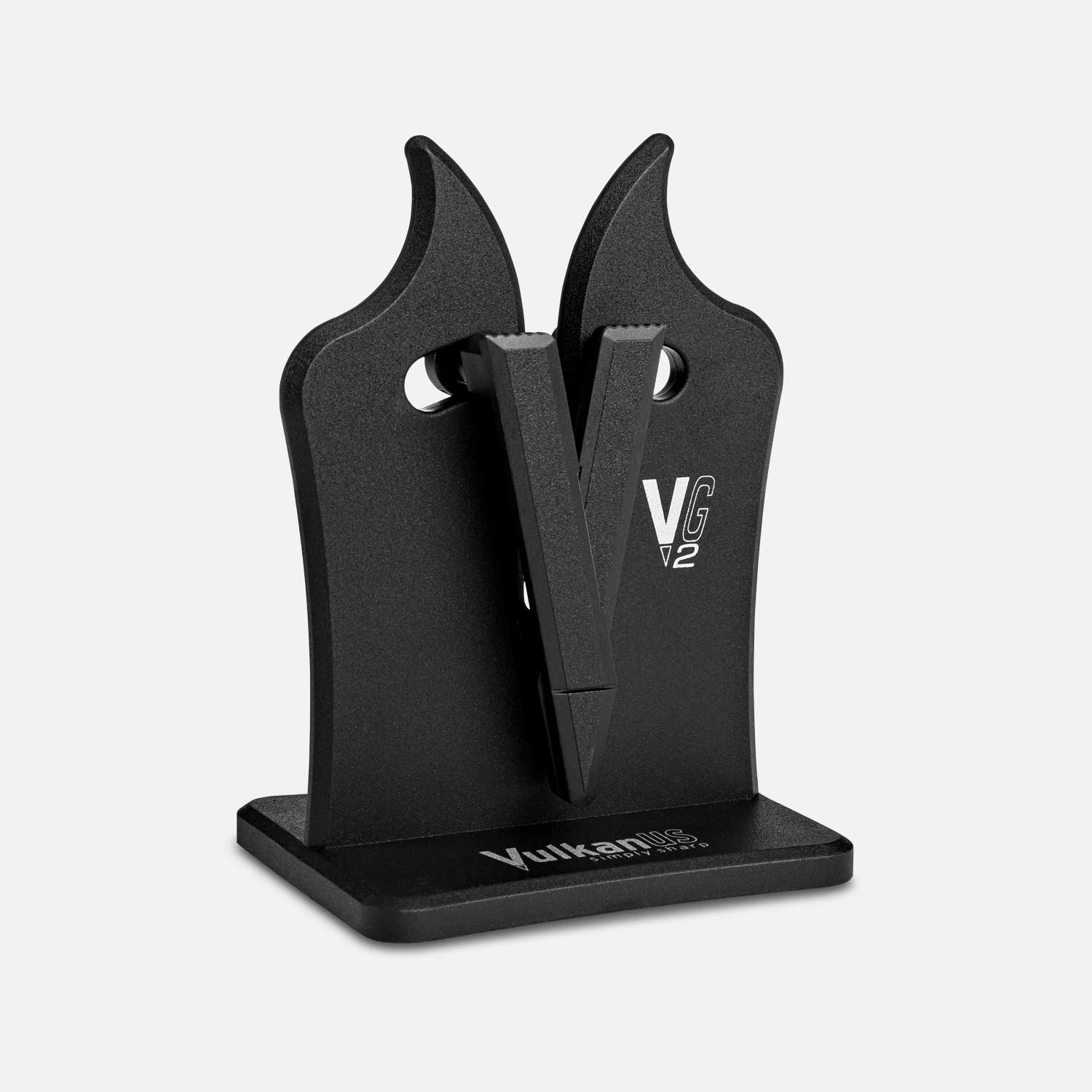 V-knife sharpener
Knife sharpening has never been so easy!

Effortlessly sharpen both straight and serrated knives with the professional V-knife sharpener. The patented spring system adapts perfectly to every cutting angle and delivers razor-sharp results.
Suitable for all kitchen knives with smooth and serrated edges
Not suitable for ceramic knives
Available in black plastic or as a high quality version in stainless steel.
Login as customer
Dear Lava customer, the login to the customer account is the same as before. Have fun!
Login
---
Joshua H., Sep 28, 2023, 5:46:27 PM
top wie immer
Joshua H., Sep 28, 2023, 5:45:38 PM
top wie immer danke team lava
Joel M., Aug 4, 2023, 6:14:29 AM
Der Messerschleifer ist einfach zu bedienen. Endlich wieder scharfe Messer.
Victoria V., Jul 6, 2023, 12:57:17 PM
Nie mehr stumpfe Messer, da man diese vor jedem Gebrauch absolut einfach nachschärfen kann und man so immer scharfe Messer hat!