10 % discount* with code BLACK23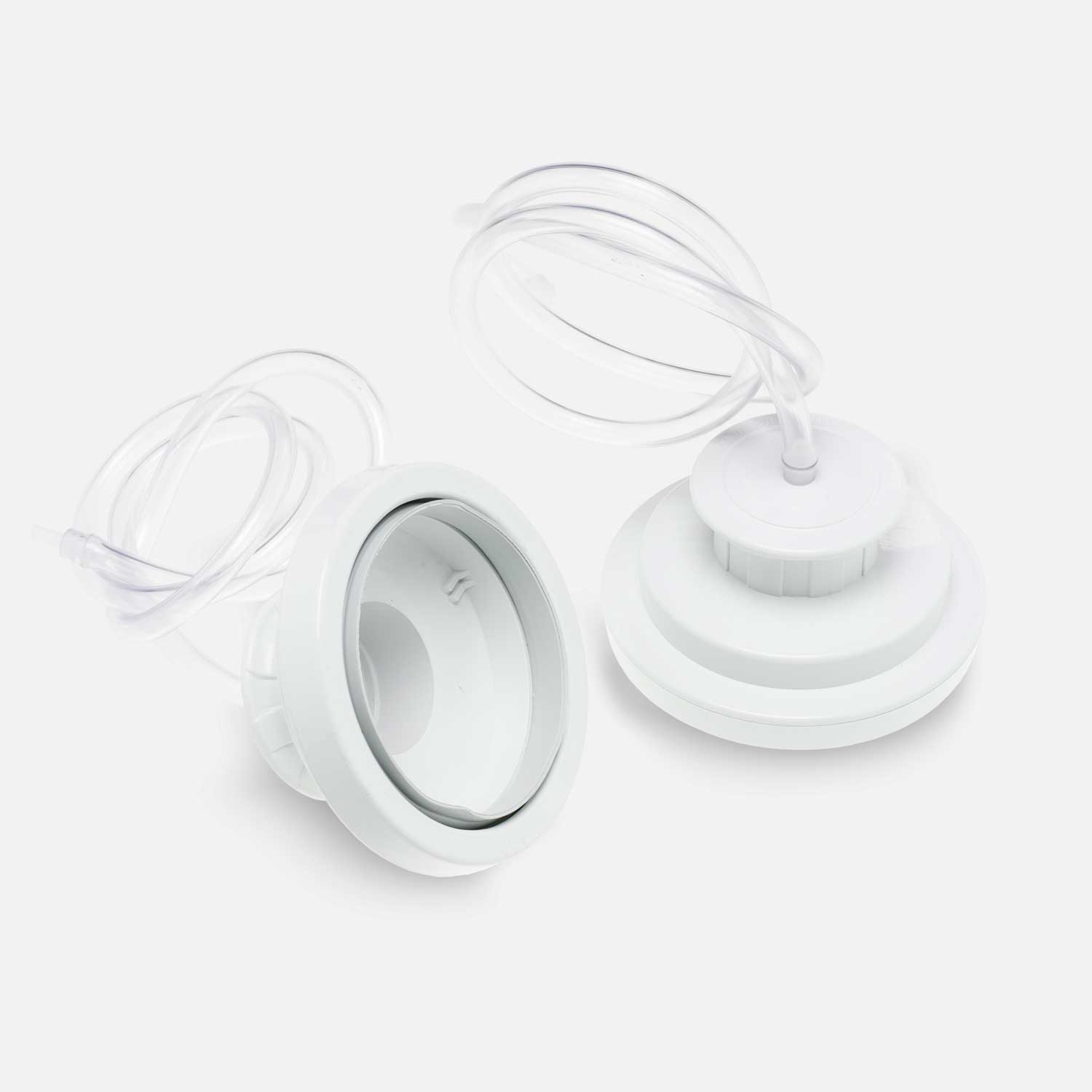 10 % discount* with code BLACK23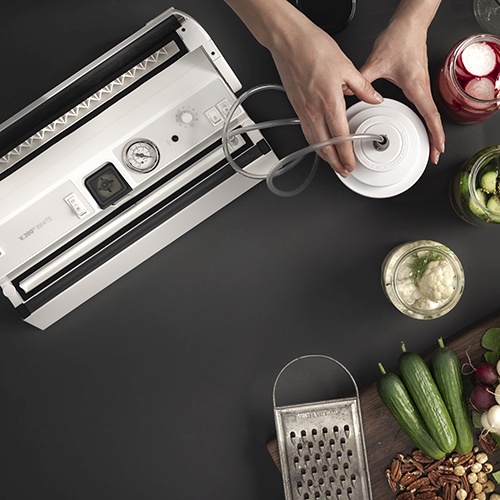 10 % discount* with code BLACK23
10 % discount* with code BLACK23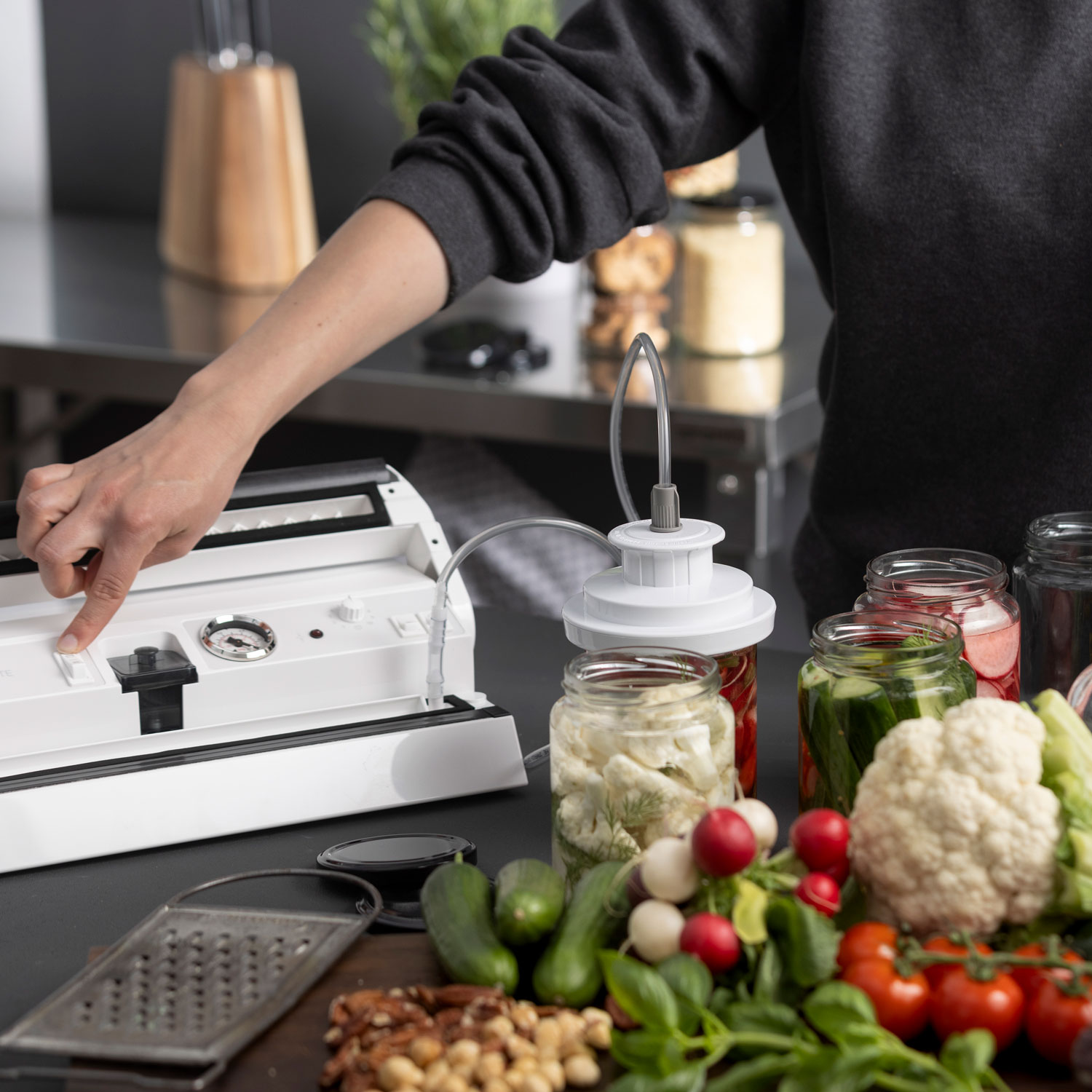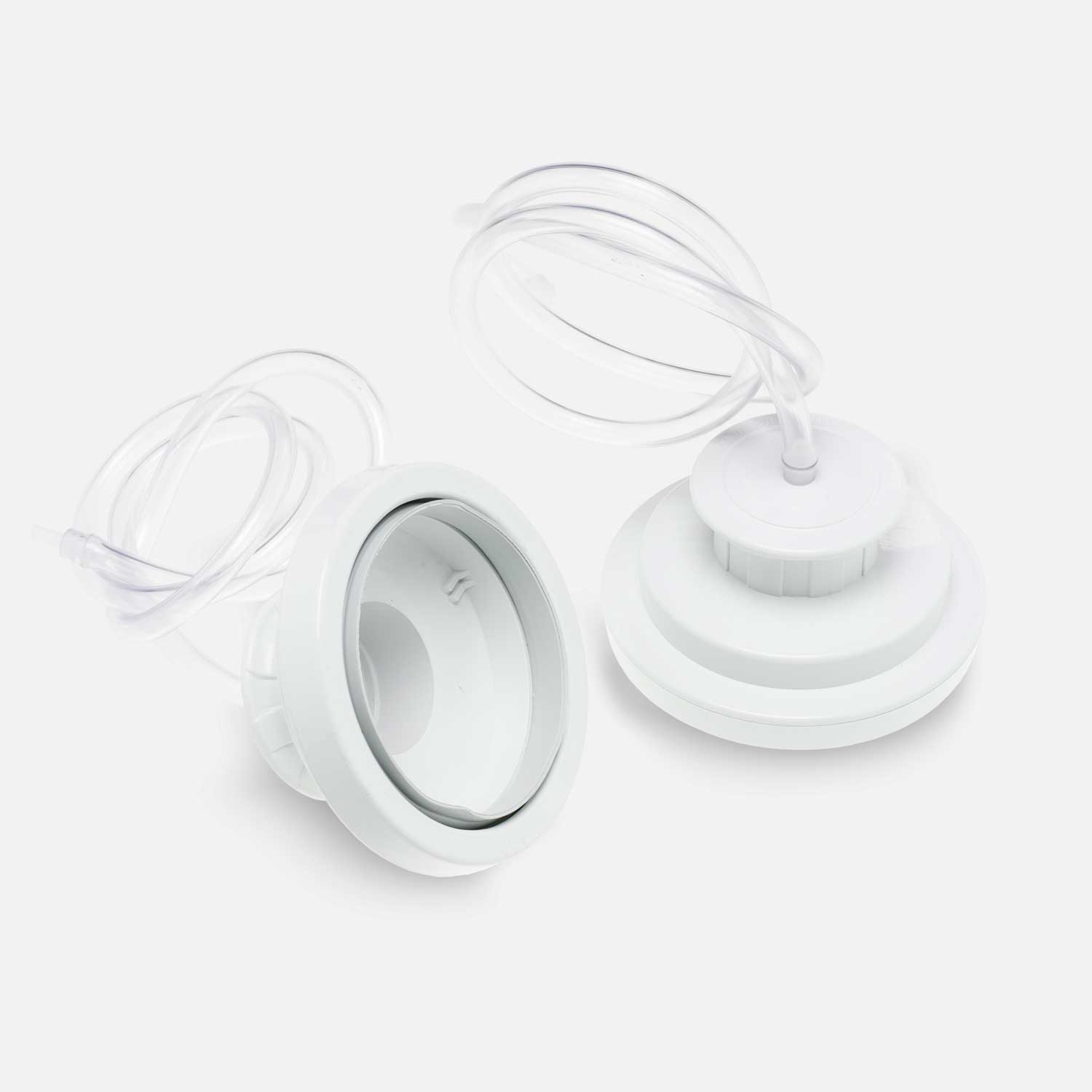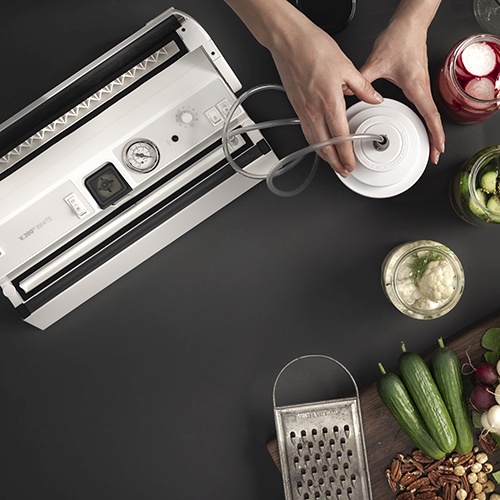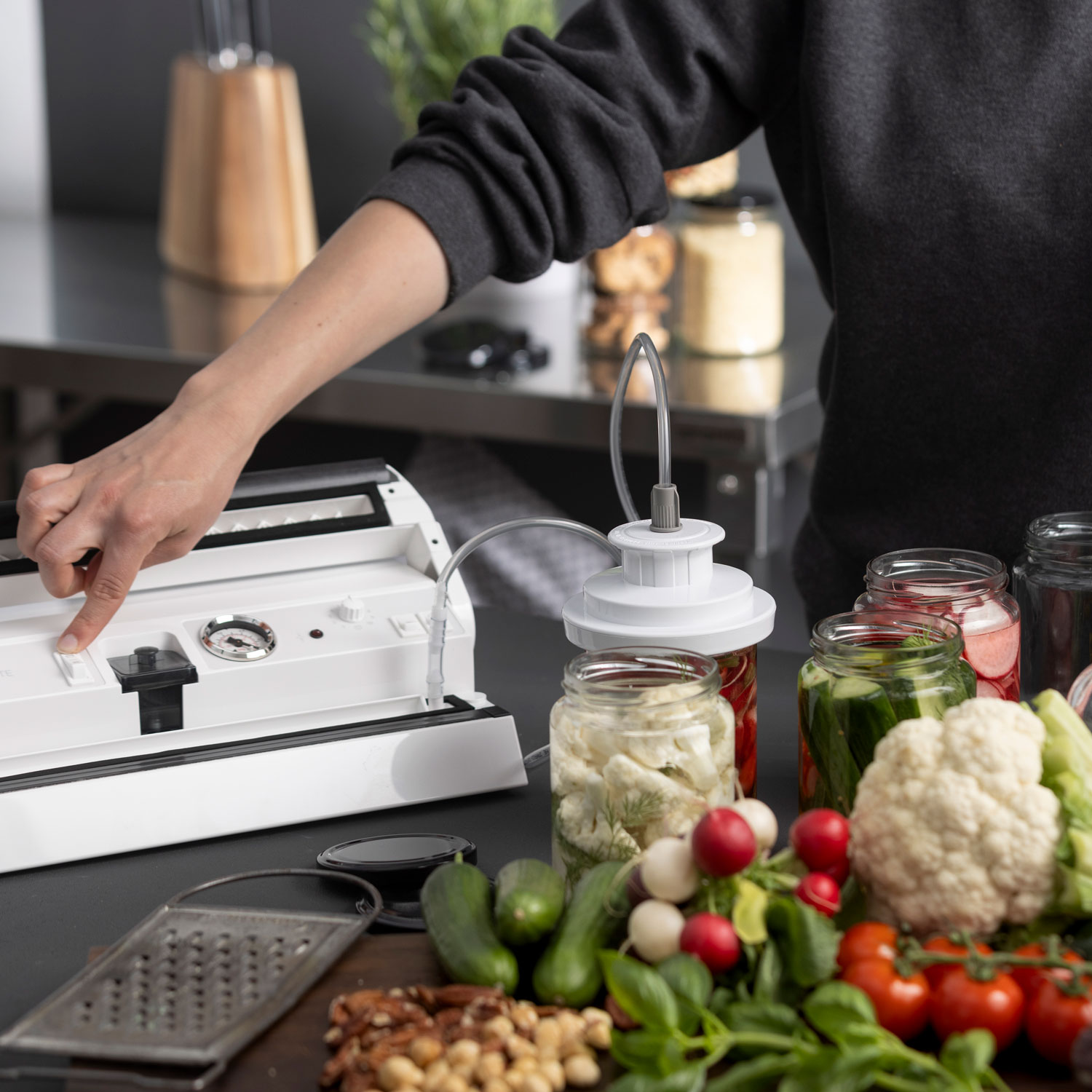 Vacuum sealer attachment for jars
The perfect solution for the sealing of twist-off or preserving jars. The Lava vacuum bell fits all bulbous twist-off jars with 8 to 9 cm screw caps, as well as 2-piece preserving jars with aluminium lids with a maximum lid diameter of 8.5 cm.
Made of robust ABS plastic
Hose length: approx. 85 m each
Compatible with all Lava vacuum sealers
Attention: The content of the jars must be fully cooled before vacuum sealing with the Lava vacuum sealer attachment.
And this is how easy the Lava vacuum bell works:
1. Connect the bell jar to the Lava vacuum sealer.
2. Close the preserving jars with the corresponding lids to the first point of resistance. Ensure that the lid and the edge of the preserving jars are clean and dry before closing.
3. Switch the Lava vacuum sealer to container mode and put the vacuum bell over the lid of the preserving jar - the vacuum process will then start automatically.
4. As soon as the maximum negative pressure is reached, stop the vacuum process and remove the bell jar from the glass.
Vacuum sealer attachment for jars
1 Vacuum sealer attachment for jars
Login as customer
Dear Lava customer, the login to the customer account is the same as before. Have fun!
Login
---
Achilleas M., Oct 24, 2023, 3:49:54 AM
Quality is high of the material. What you Need to show is the size of the glass rim that can be accommodated by it cannot handle or glass rims perfectly even if the cap is the right size.. Interestingly it fits petfrct on the jars sold at lidl l.
Julia F., Aug 1, 2023, 9:46:54 AM
Perfekt für Selbstversorger
Wir haben zuhause einen großen Obst- und Gemüsegarten und versuchen viel unserer Lebensmittel selbst herzustellen. Mit der Vakuumglocke können wir eingelegtes oder auch selbstgemachte Soßen ideal haltbar machen und auch außerhalb der Saison genießen.