10 % discount* with code BLACK23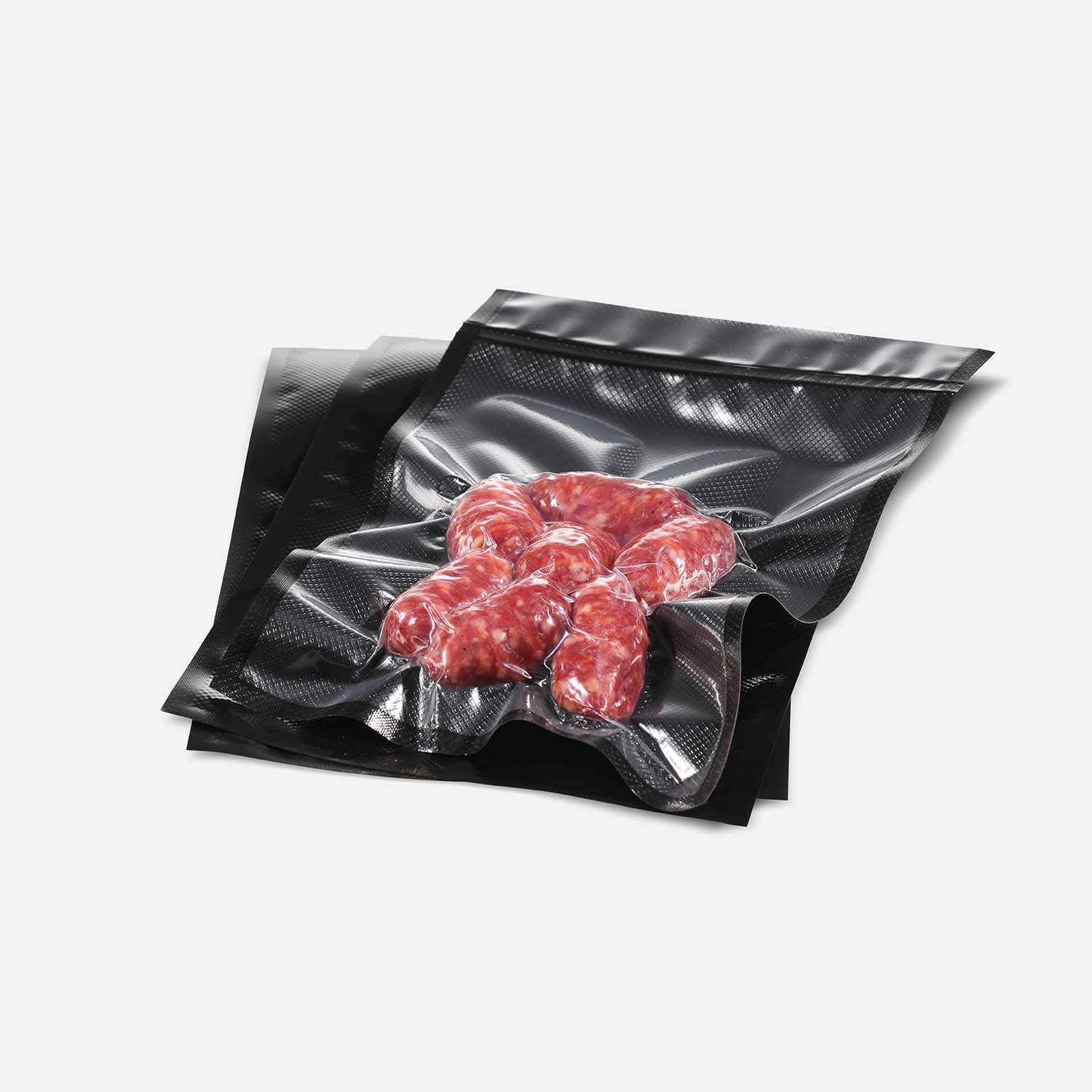 10 % discount* with code BLACK23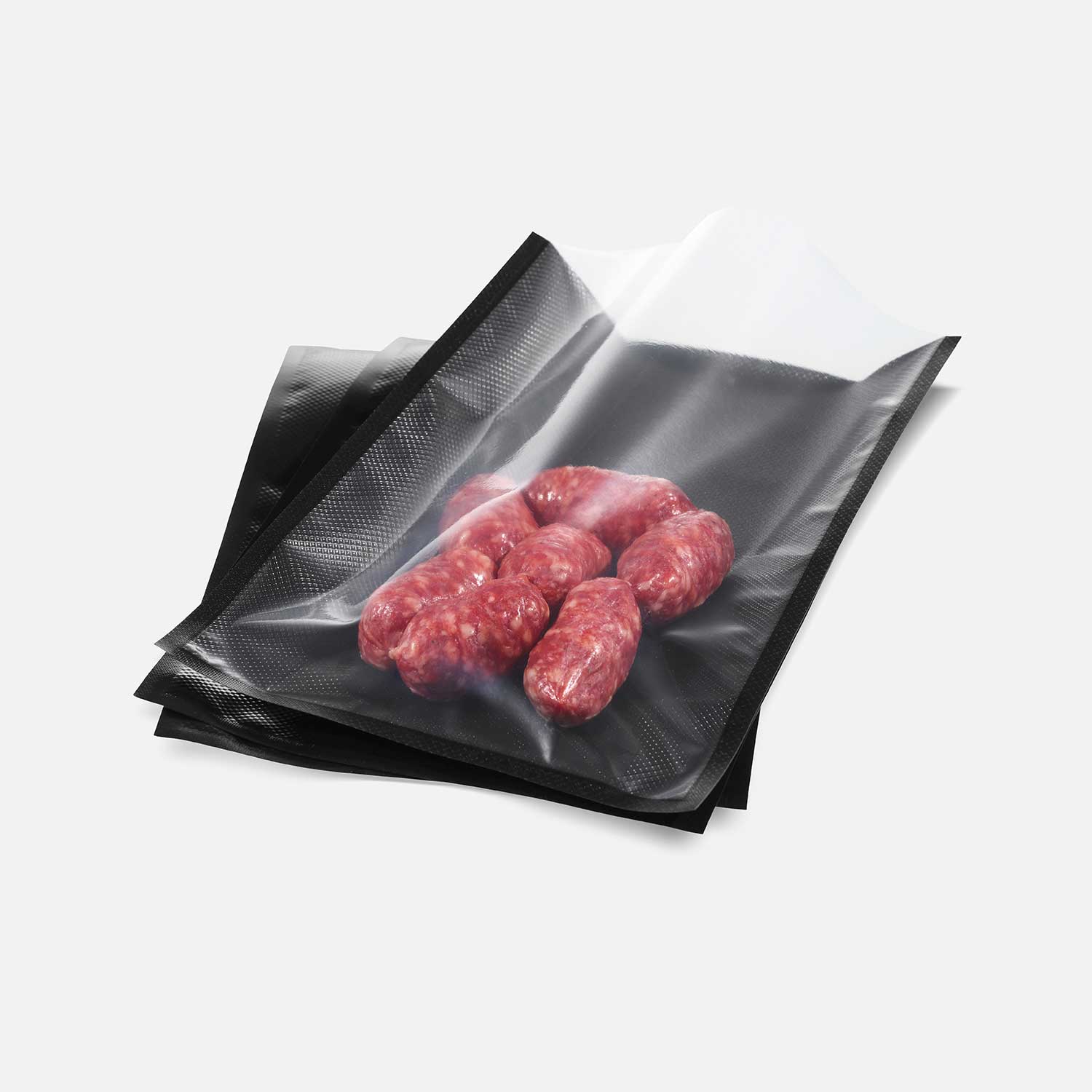 10 % discount* with code BLACK23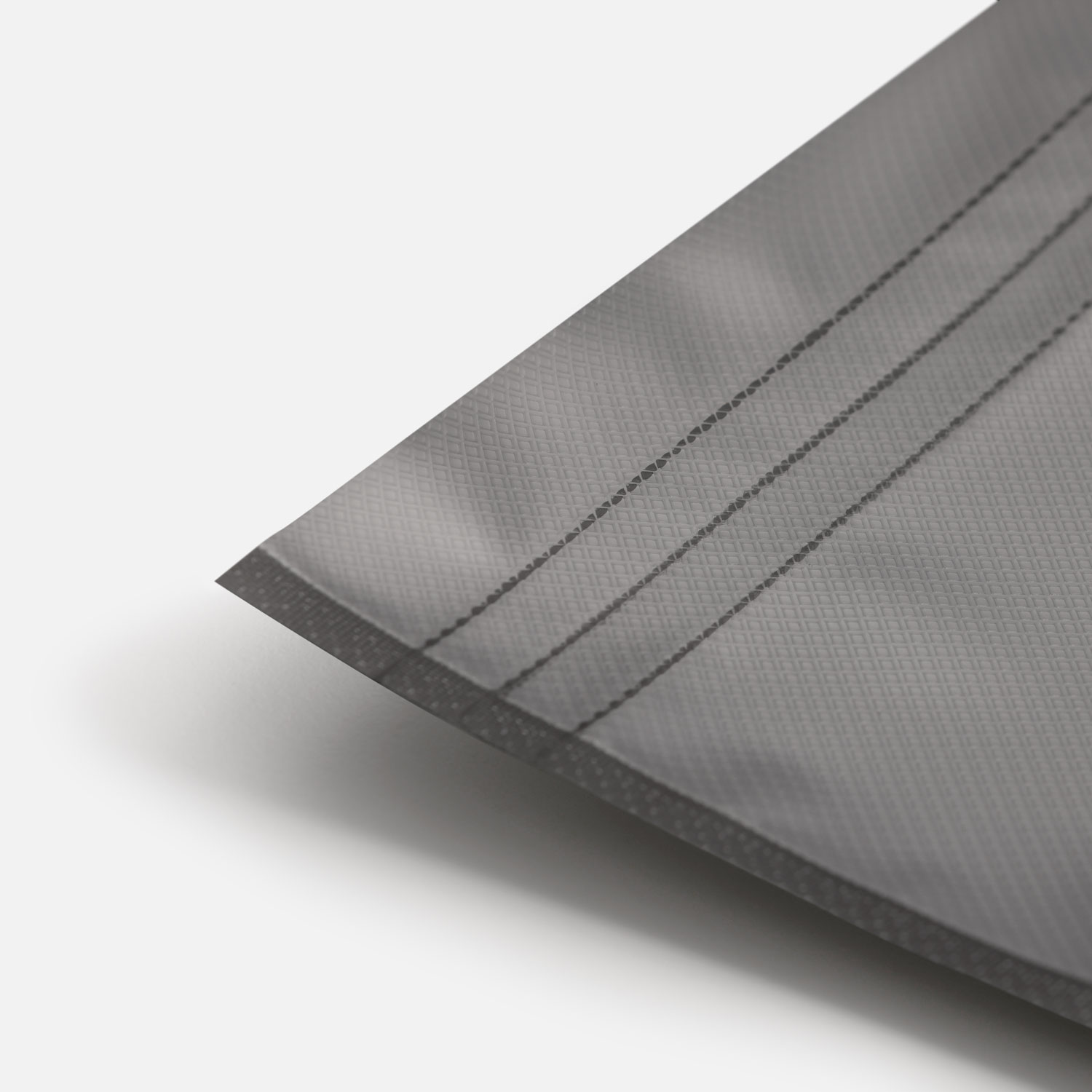 10 % discount* with code BLACK23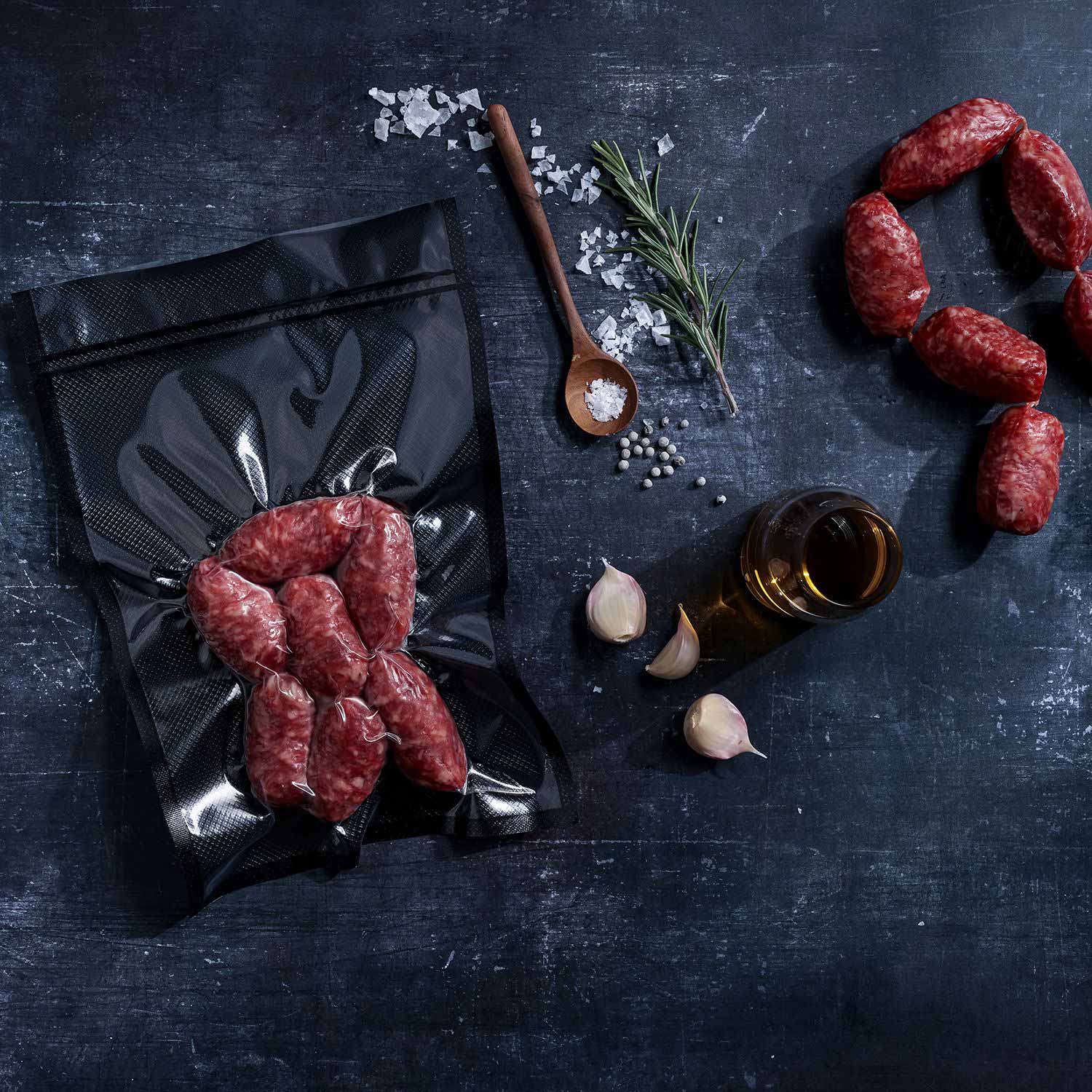 10 % discount* with code BLACK23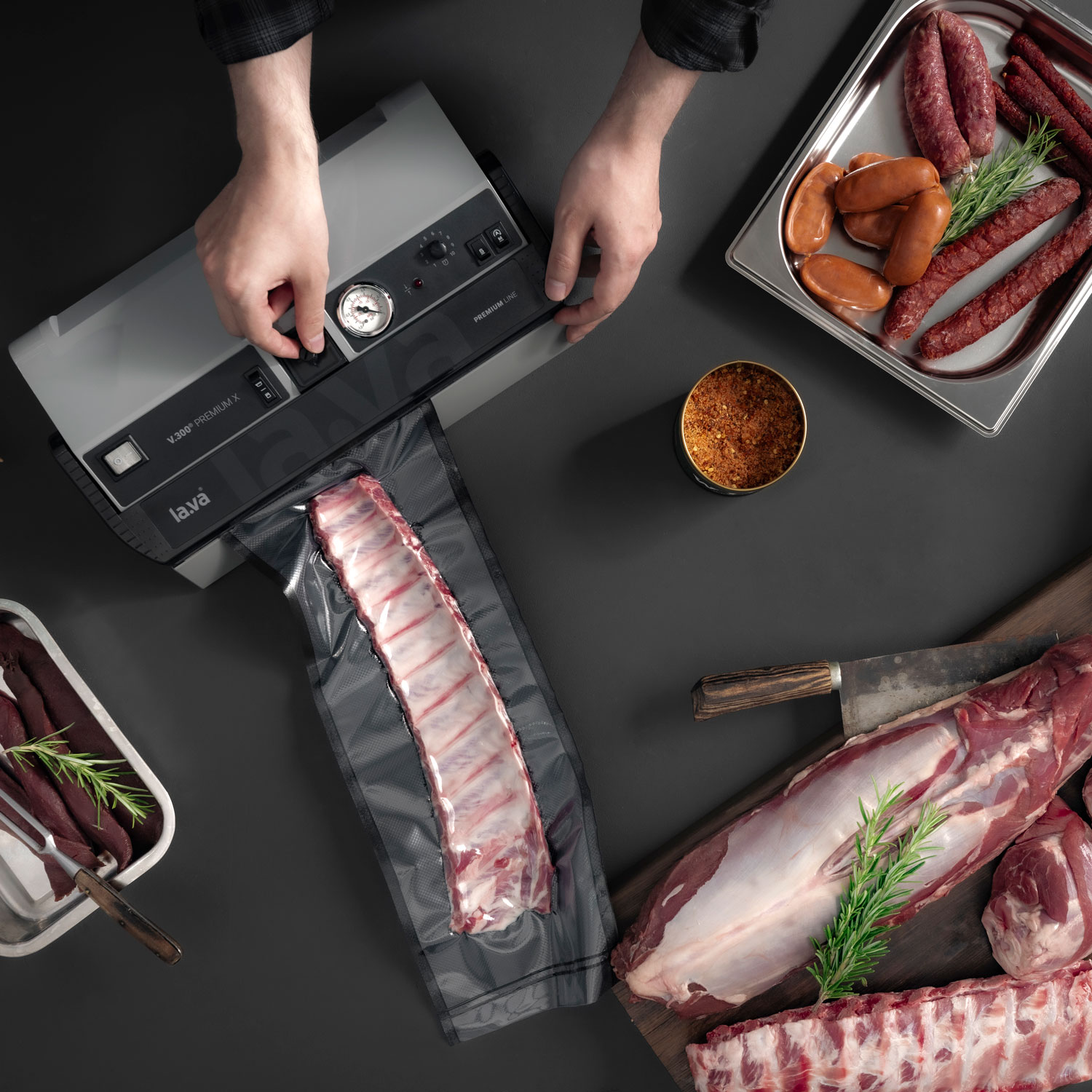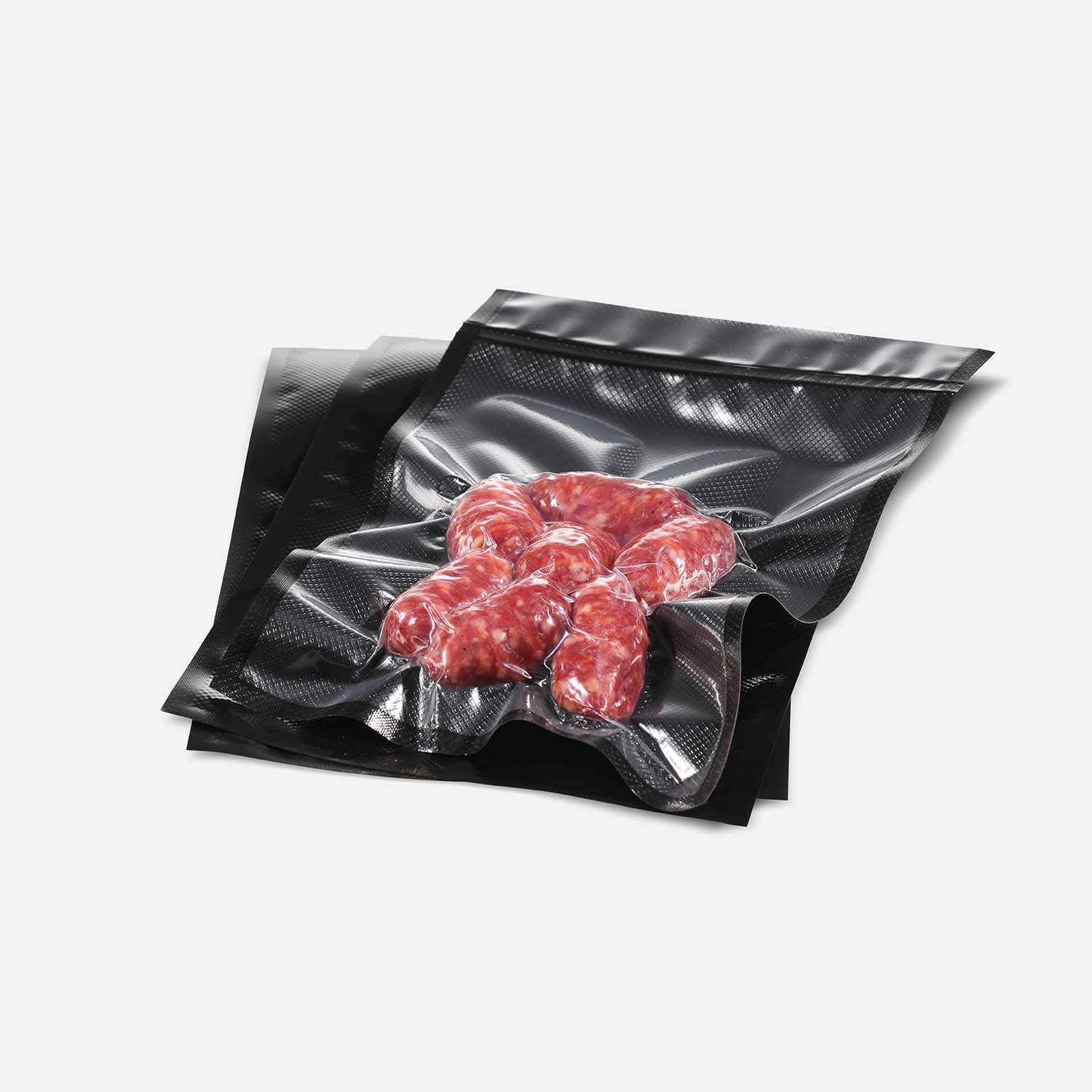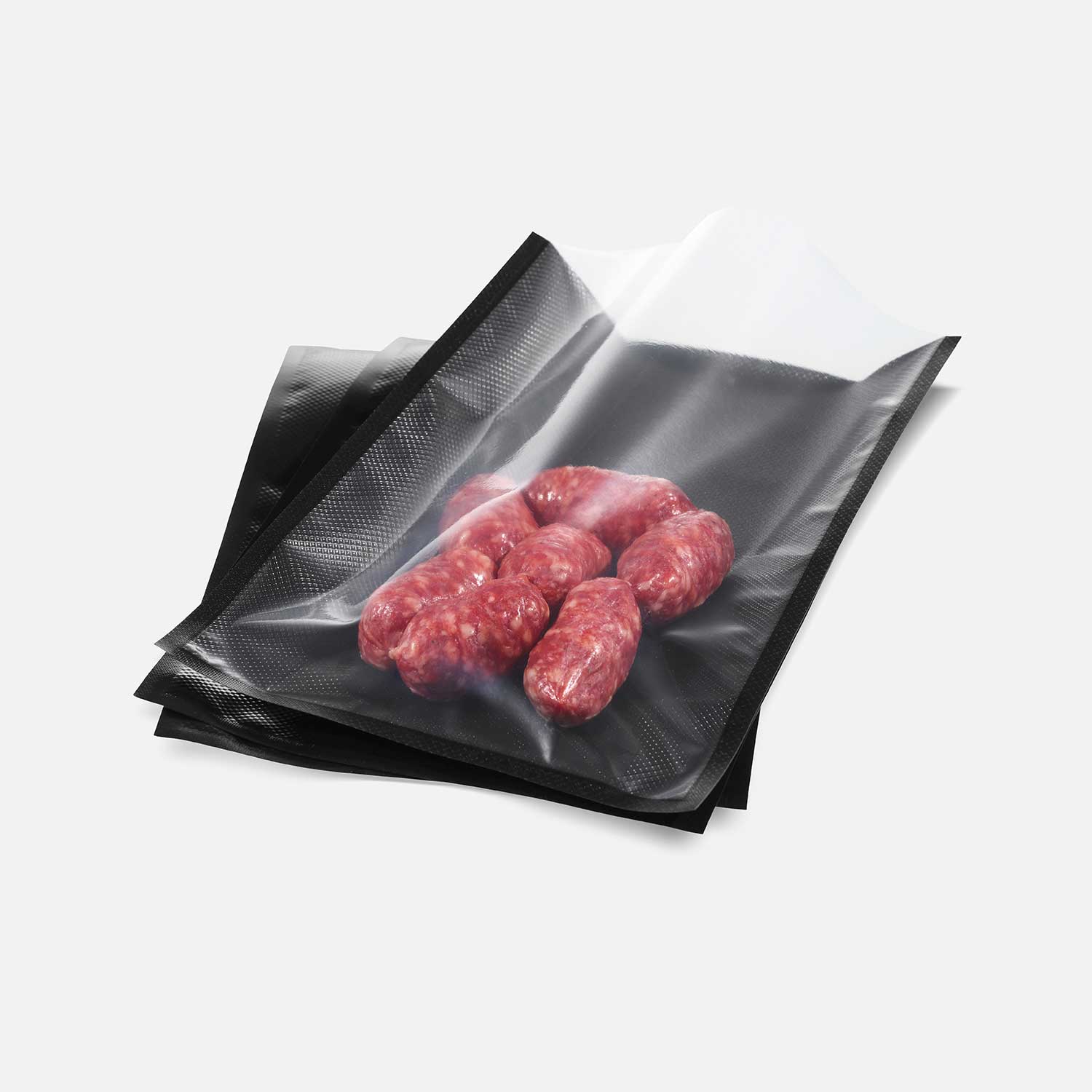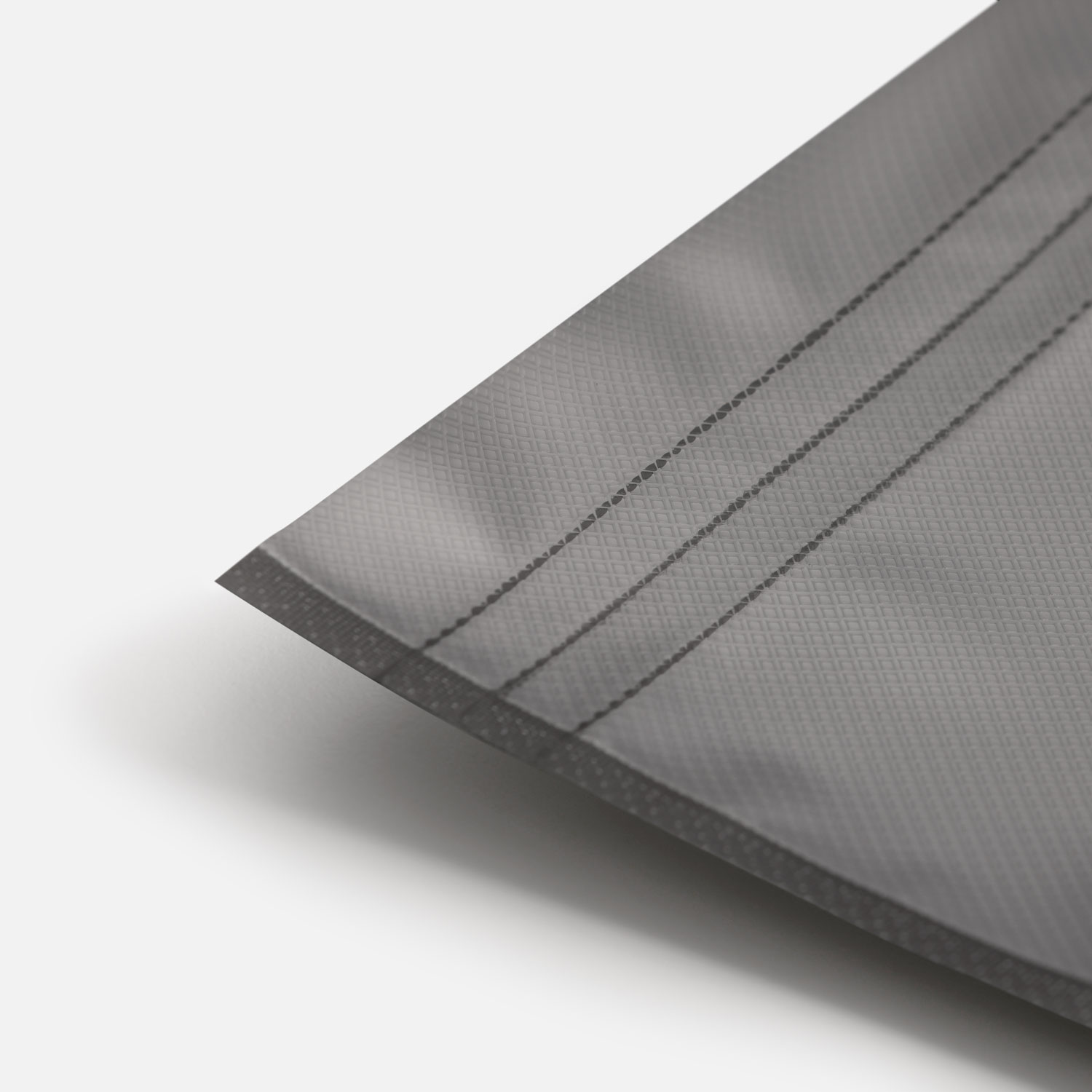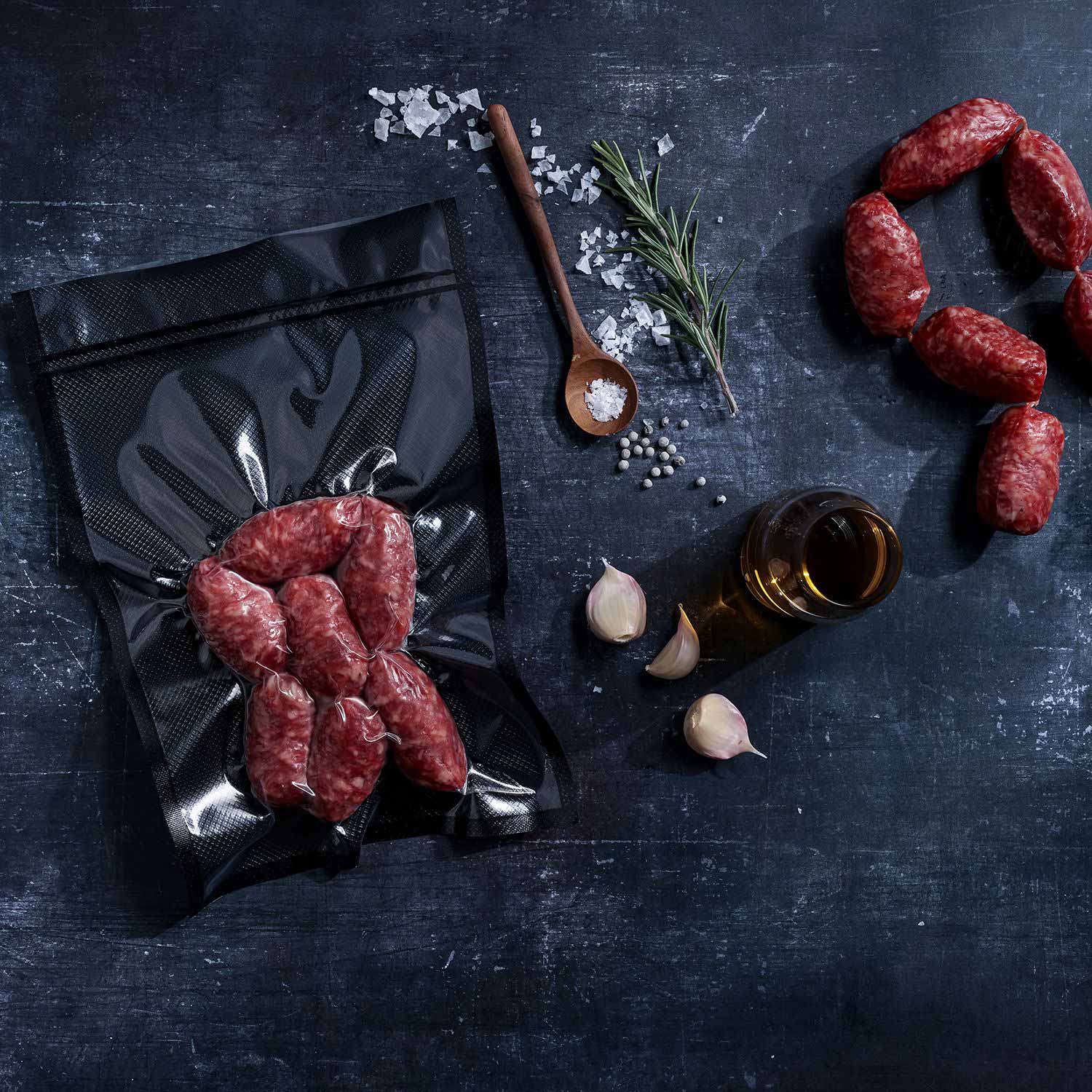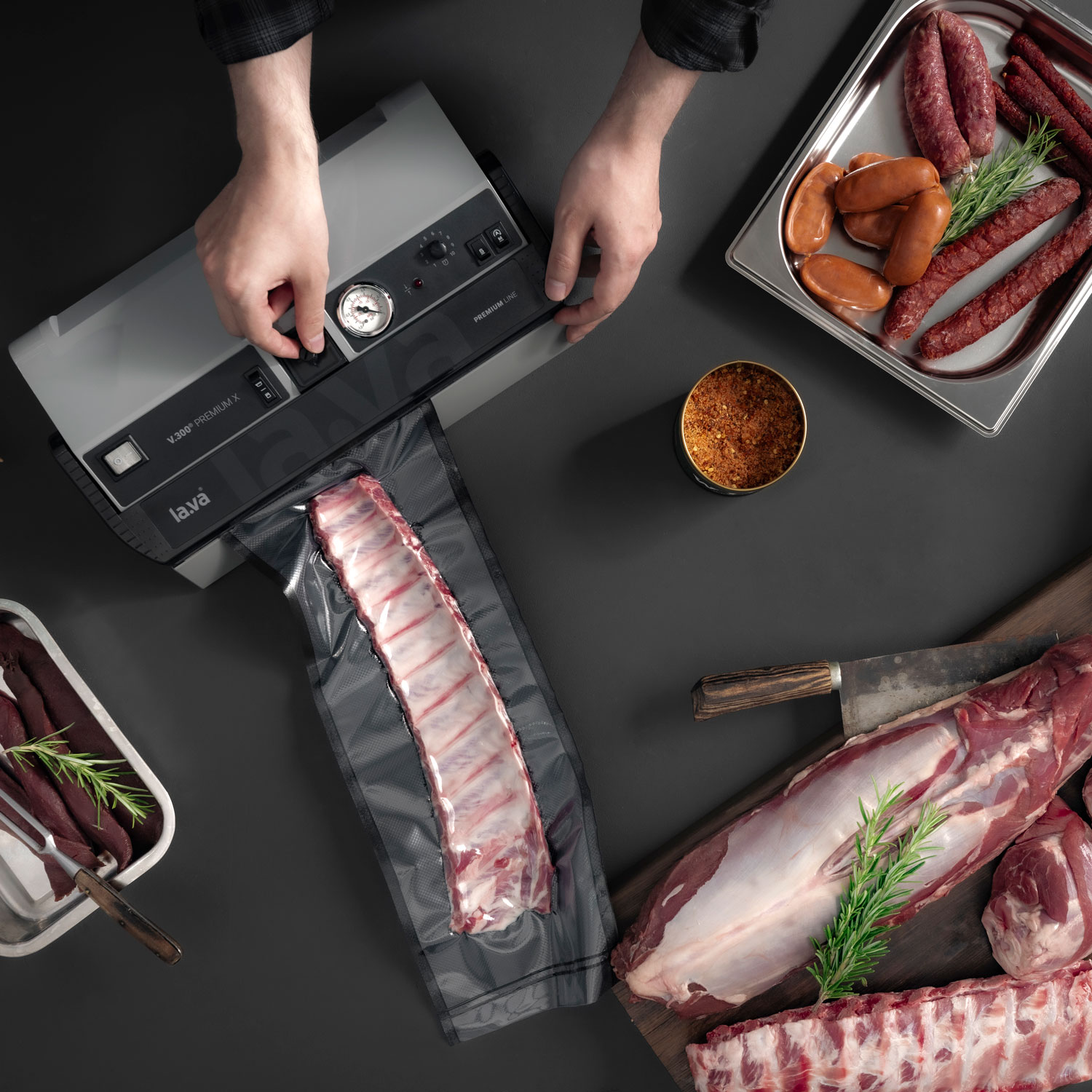 B-Vac vacuum bags & rolls
Structured and strong (120 µ) in black for sharp edged products and particularly attractive presentation of your food.
Details
100 % BPA free
Ultimative premium quality
Content:
50 Pieces per set
Quantity
Unit price including VAT
Shipping with DHL already on 29.11.2023
with today's order. Delivery: 1-3 days
Vacuum films B-Vac (structured black) - 25 x 40 cm
Strong vacuum bags in black with structure, in approx. 120 µ film thickness. Ideal for sharp edged products or for particularly long storage times of vacuumed goods. This variant has the dimensions 25 x 40 cm.
Delivery as packaging unit (PU) of 50 pieces
Suitable for any vacuum sealer
Available in 6 different sizes
Available in standard sizes from 16 x 25 cm to 30 cm x 6 m
Ideal for sharp edged food or products from the commercial sector
Foil thickness of the B-Vac vacuum bags: Approx. 120 µ transparent
Ribbed/structured finish: One side structured black, the other side smooth transparent. For particularly attractive product presentation
Particularly long durability guaranteed, see shelf life table
Suitable for refrigerated and frozen food storage for several years
Food safe, tasteless and odourless
Suitable for microwave use
100 % free of plasticisers (e.g. bisphenol A) according to the data sheet
100 % BPA free
100 % free of microplastics
100 % impermeable to air
The dimensions given are external dimensions
Do you need a special size? No problem, from 3,000 pieces we manufacture anybag size - For details call: 07581 - 9043-0
When using a Lava vacuum sealer, we always recommend using Lava vacuum bags, these are optimally designed for your vacuum sealer and guarantee a long shelf life for your products.
B-Vac vacuum bags & rolls
Login as customer
Dear Lava customer, the login to the customer account is the same as before. Have fun!
Login
---
Bernd N., Oct 27, 2023, 11:06:20 AM
Schnell noch gut wie immer!
Martina F., Oct 2, 2023, 7:59:40 PM
Zufrieden damit
Ramona K., Sep 28, 2023, 6:54:44 PM
das Produkt ist super
Josef M., Jul 25, 2023, 10:41:47 AM
Meine Familie und Kunden sind begeistert. Ich kann mir für unser hochwertiges Wildfleisch keine bessere Verpackung mit diesem ansprechendem und edlen Erscheinungsbild vorstellen.
Felix K., Jul 6, 2023, 9:28:33 AM
In schwarz sehen Folien einfach hochwertiger aus, deswegen kaufe ich ab jetzt nur noch schwarze Beutel.