Ships on 11.12.23
when ordered today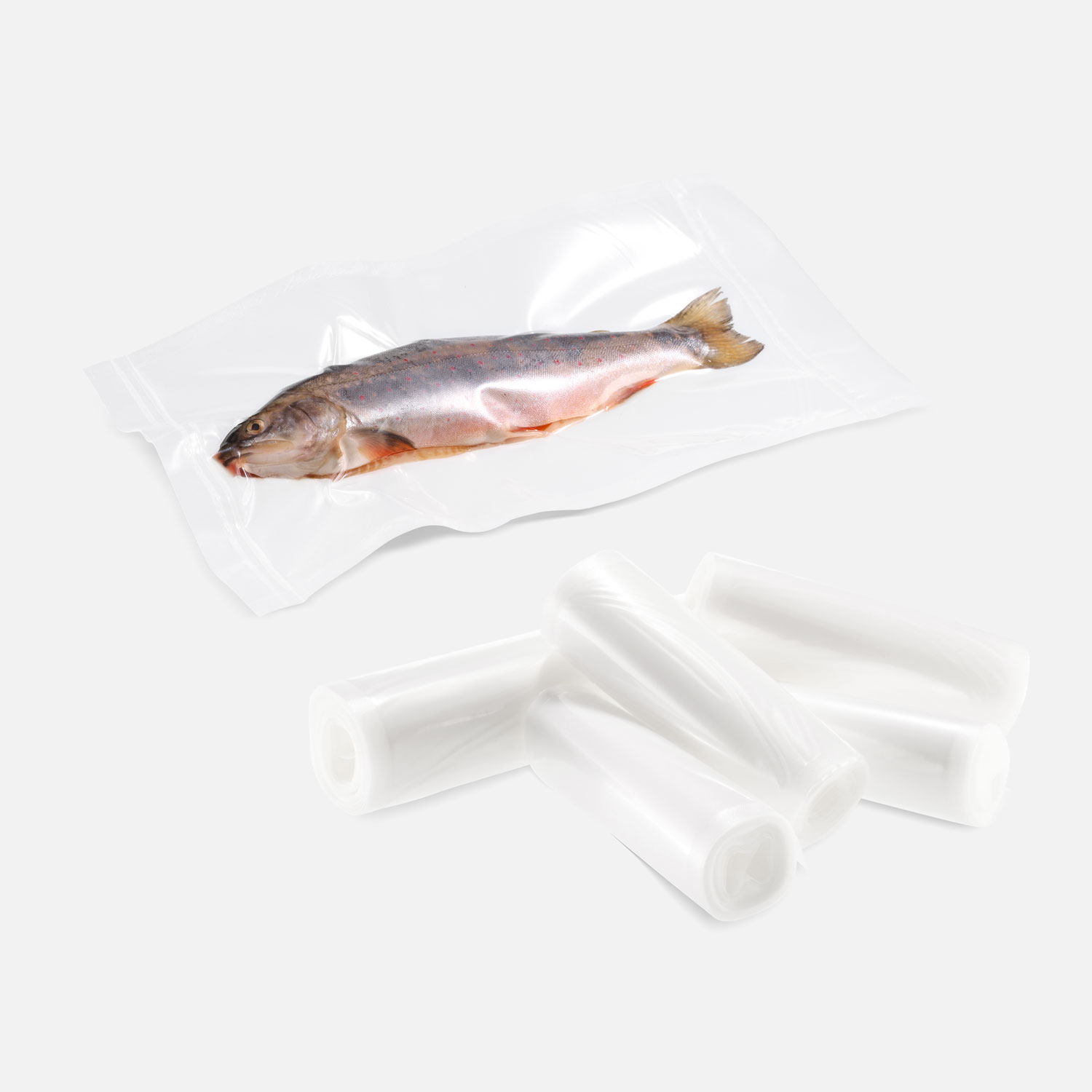 Ships on 11.12.23
when ordered today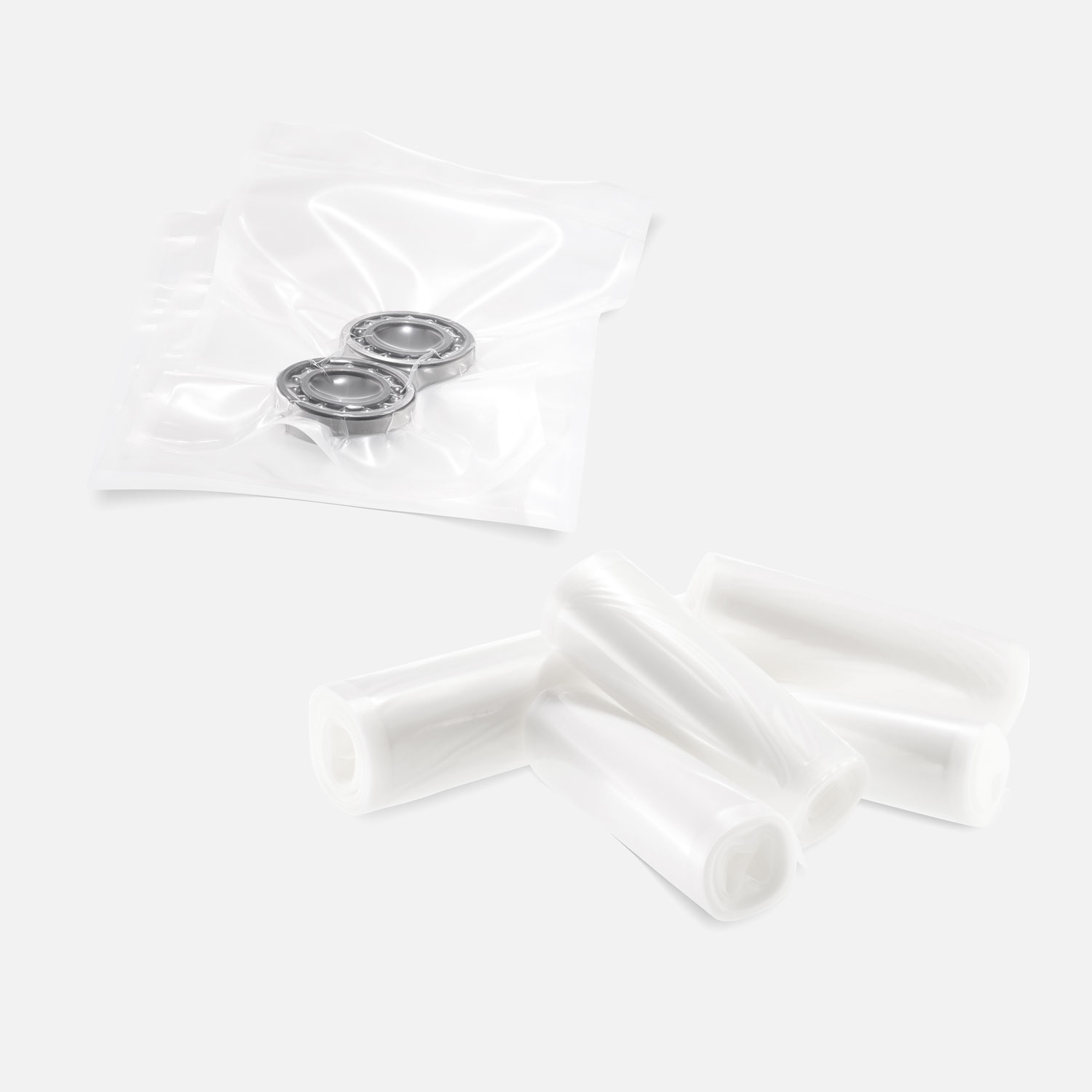 Ships on 11.12.23
when ordered today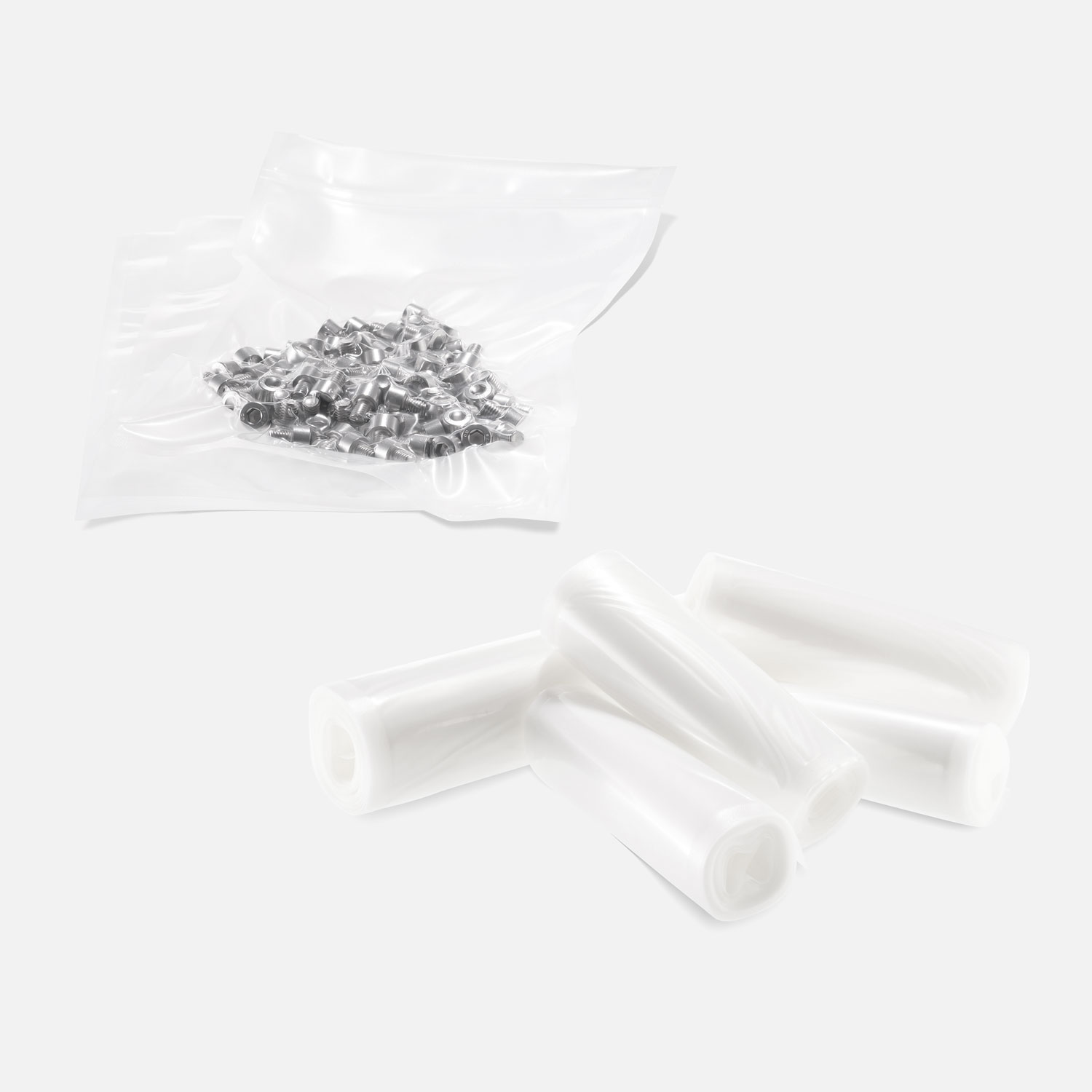 Ships on 11.12.23
when ordered today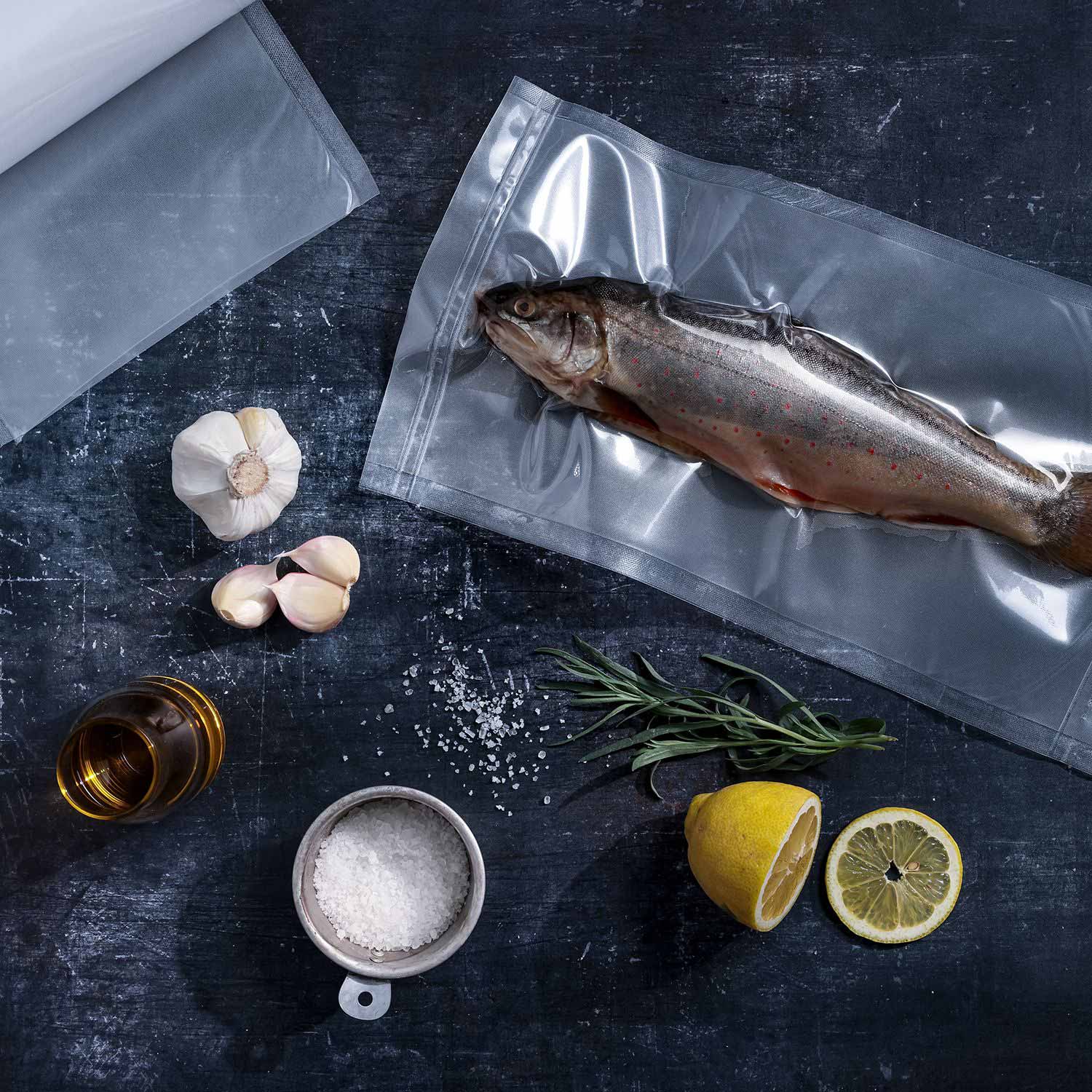 Ships on 11.12.23
when ordered today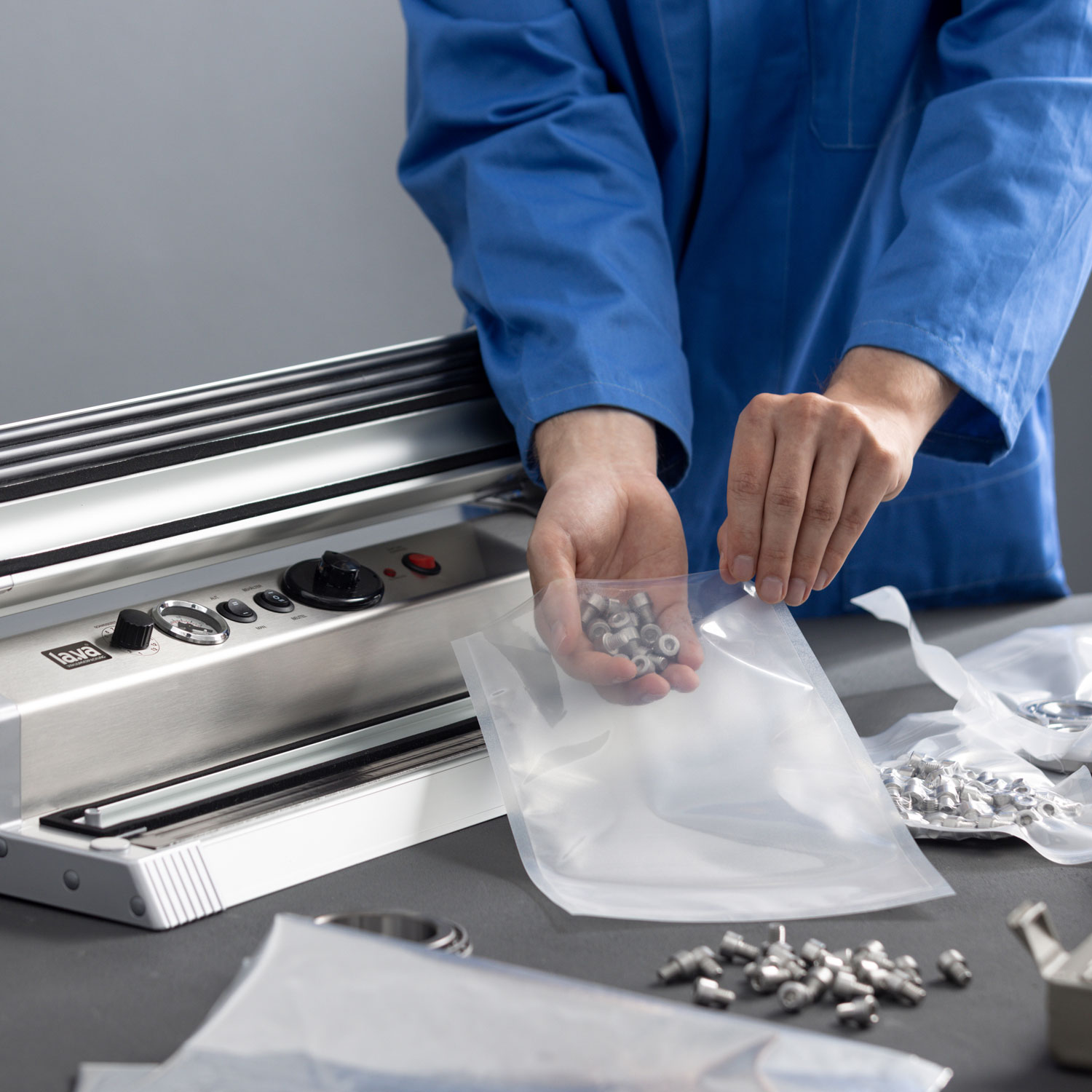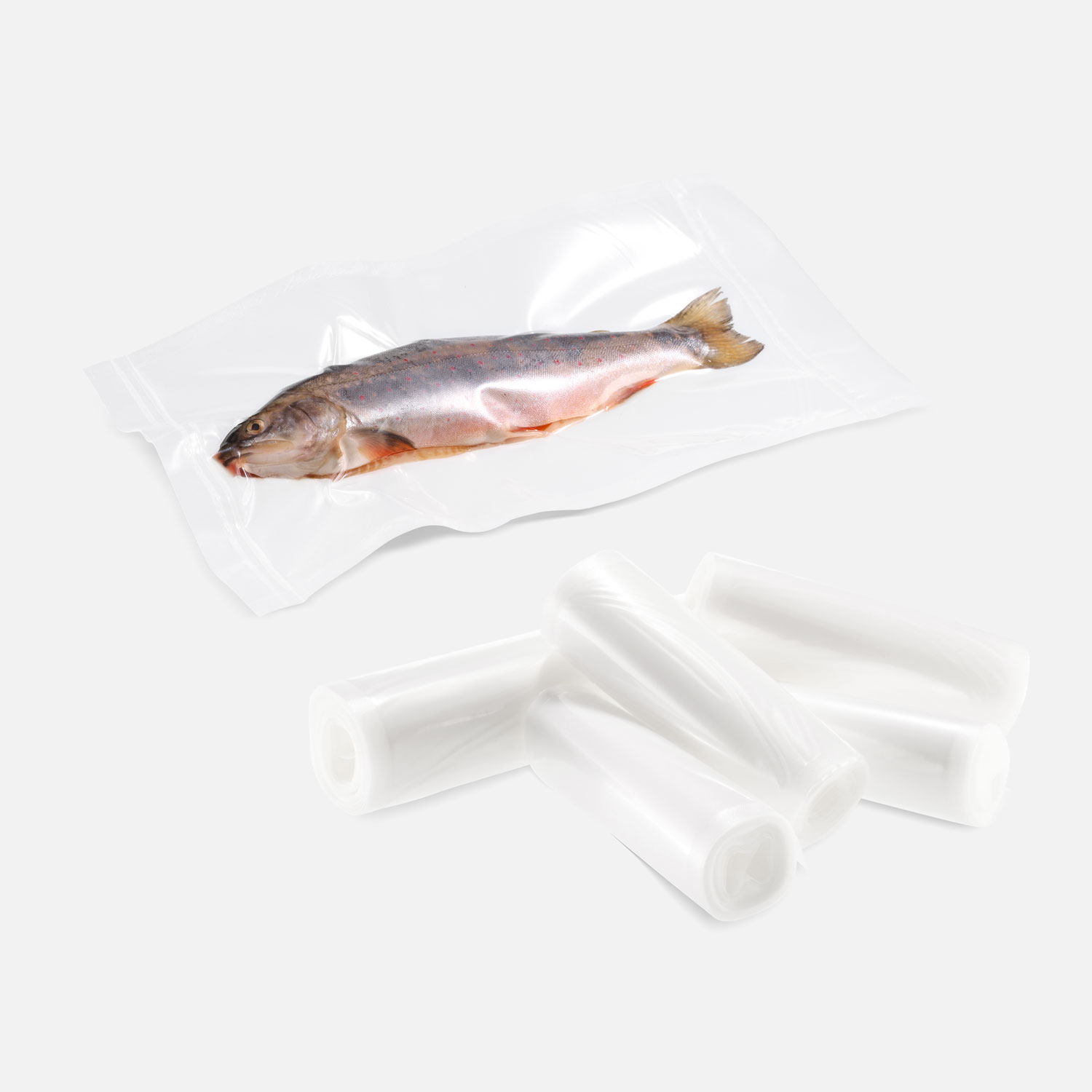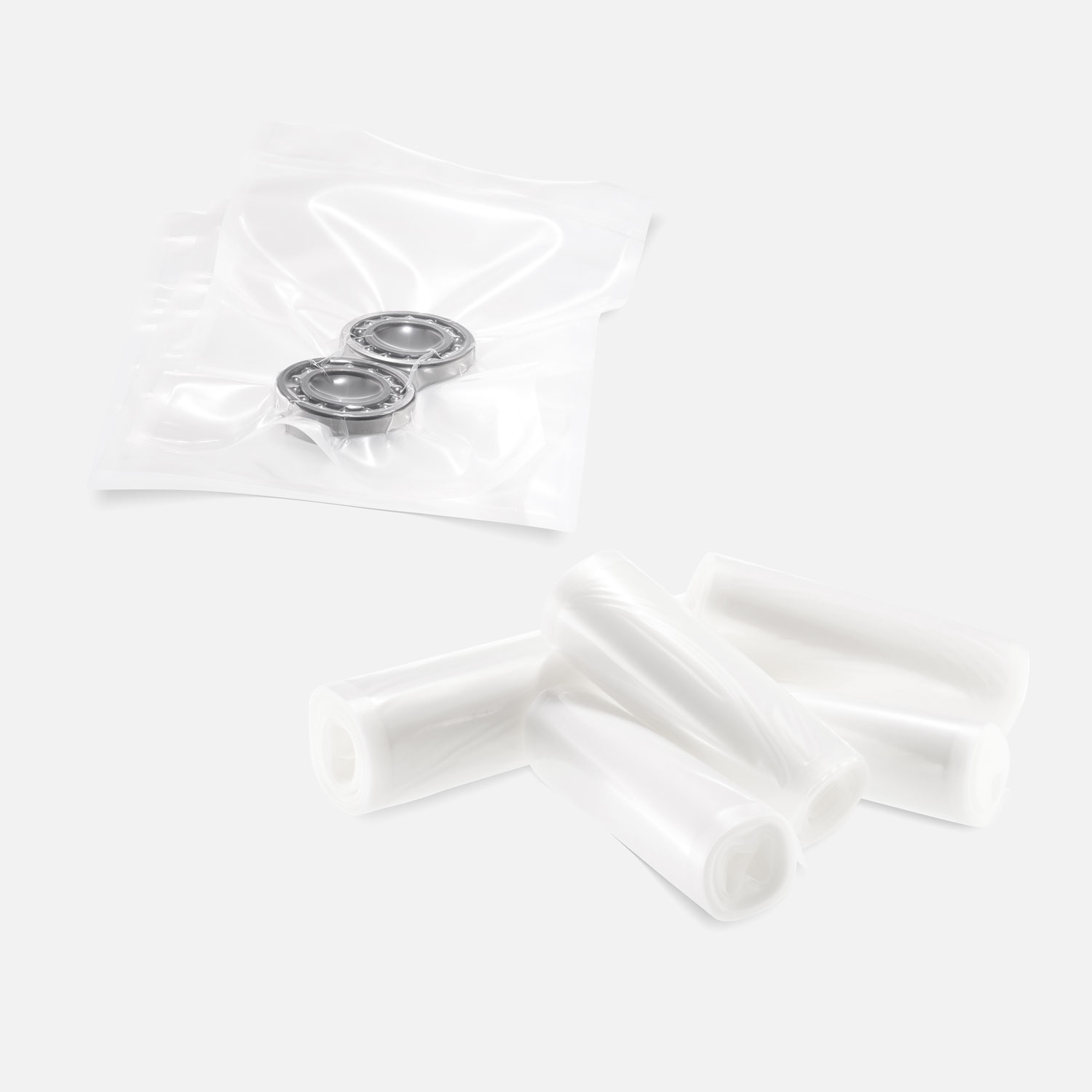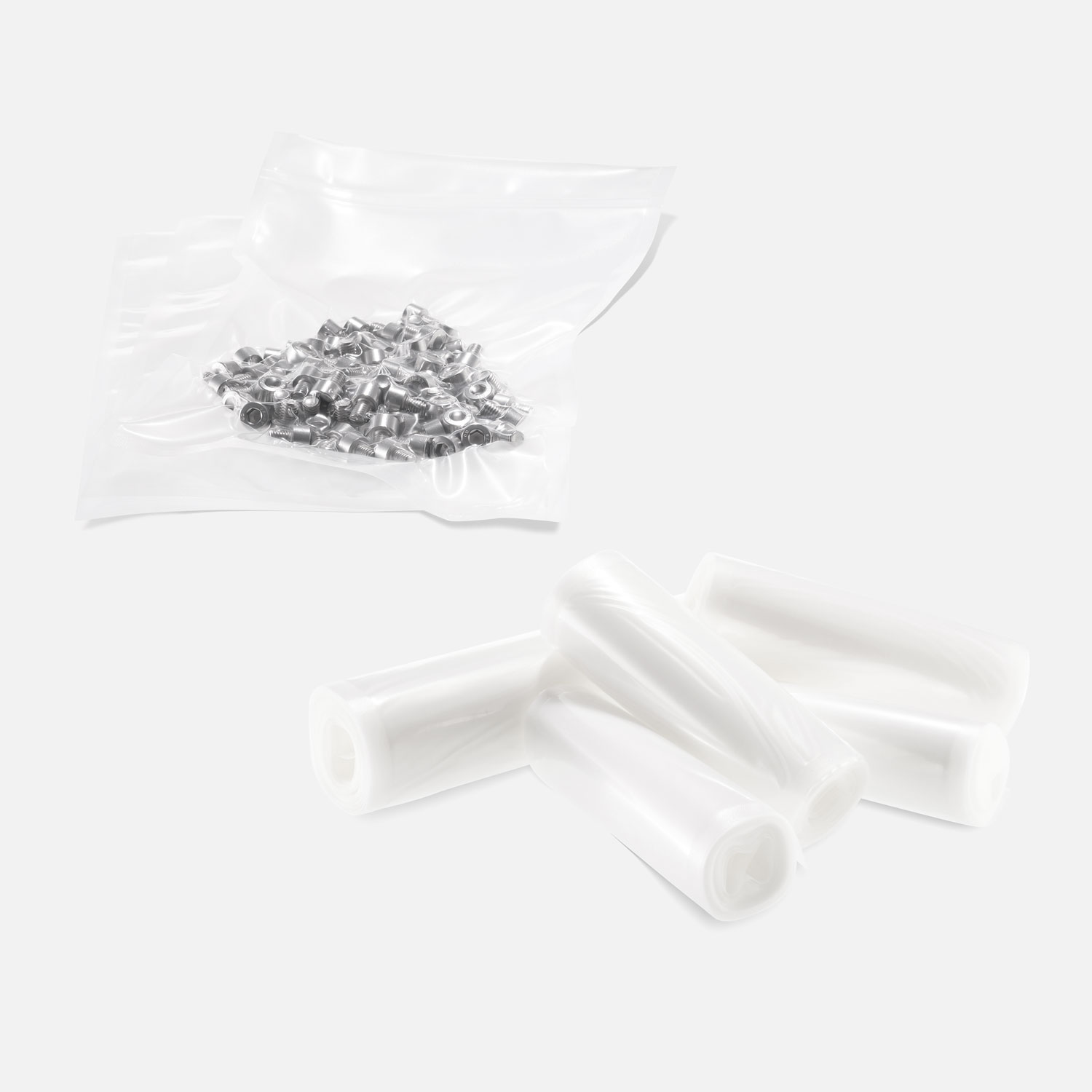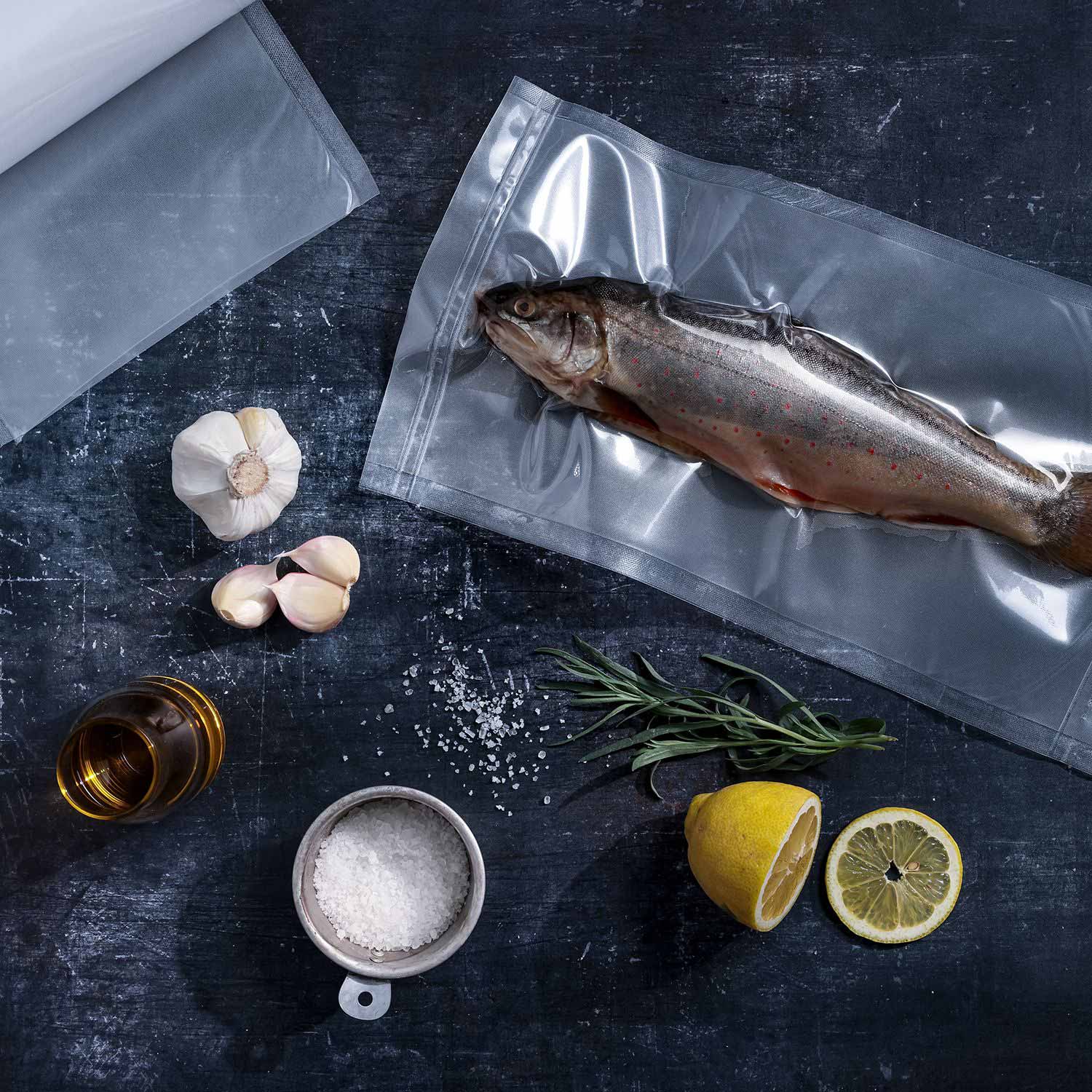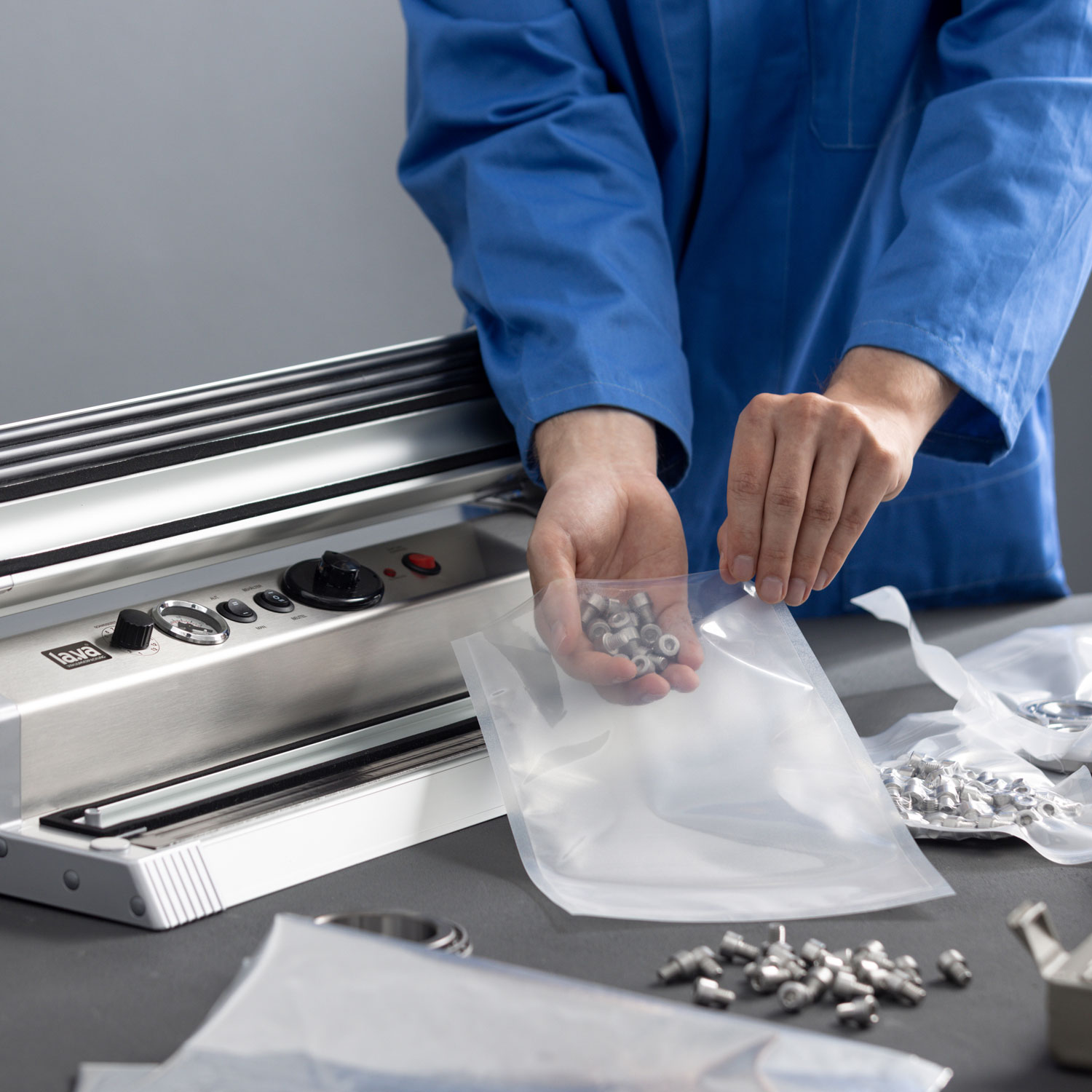 E-Vac vacuum rolls
Practical structured film rolls (90 µ) for individual bag lengths. Available in seven different widths, each 6 m long.
Details
100 % BPA free
Ultimative premium quality
Content:
12 Meters
(€1.38 / 1 Meters)
Quantity
Unit price including VAT
Shipping with DHL already on 11.12.2023
with today's order. Delivery: 1-3 days
Vacuum rolls - E-Vac (structured)
The best protection for your products! Premium quality structured vacuum rolls. Exclusively produced for Lava in Switzerland and of course 100 % free of plasticizers, BPA and microplastics. The original Lava E-Vac vacuum rolls are available in 7 different sizes and are perfectly suitable for your Lava as well as any other vacuum device, including chamber devices.


The use of E-Vac vacuum rolls is so easy:
1. Cut the vacuum roll to the desired length.
2. Place an opening of the cut film on the weld strip of your vacuum sealer (Attention: Do not put into the vacuum area).
3. Now weld the film automatically or manually. This creates the bottom seam of your finished vacuum bag, which can now be filled.
Suitable for any vacuum sealer
Available in 7 different sizes
Available in standard sizes from 15 x 6 cm to 60 cm x 6 m
Also suitable for vacuum packaging commercial goods, industrial parts and pharmaceutical products
Structured/ribbed finish: Structured on one side, transparent on the other
Each available as a 2-piece, 4-piece or 8-piece economy set
Super strong, tear resistant and impermeable to air
Made in Switzerland
Particularly long durability guaranteed, see

shelf life table

Extra fine structure (juice is only slowly sucked upwards)
Suitable for refrigeration and freezer storage for several years
Food safe, tasteless and odourless
Suitable for microwave up to +95 °C
Appropriate for sous-vide cooking durations of 1 - 2 hours at +95 °C. For longer cooking times, we recommend using H-Vac vacuum cooking bags
100 % free of plasticisers (e.g. bisphenol A) according to the data sheet
100 % BPA free
100 % free of microplastics
Perfect for the sous-vide cooking
The specified dimensions of the roll are external dimensions
Do you need a special size? No problem, from 3,000 pieces we manufacture any size for vacuum rolls (from 15 to max. 60 cm width) - for details call: 07581 - 9043-0
When using a Lava vacuum sealer, we always recommend using Lava vacuum bags or vacuum rolls, these are ideally designed for your vacuum sealer and guarantee a long shelf life for your products.
Login as customer
Dear Lava customer, the login to the customer account is the same as before. Have fun!
Login
---
Otto H., Dec 4, 2023, 1:53:58 PM
Super Produkt. Sehr gute Qualität.
Norbert S., Dec 4, 2023, 12:06:24 PM
Wir sind seit Jahren sehr zufrieden
Ina S., Dec 4, 2023, 10:10:07 AM
Die Folie/Rolle ist super zu verarbeiten und auch recht stabil
Joachim F., Dec 1, 2023, 8:43:41 AM
Top Qualität… hält auch etwas spitzere Knochen aus.
Andreas H., Nov 12, 2023, 9:20:44 AM
Super Qualität
Thomas L., Oct 24, 2023, 1:02:52 PM
Sehr gutes Material, lässt sich gut schweißen.
Sehr gutes Material, lässt sich gut schweißen.
Josef Z., Oct 7, 2023, 2:46:47 PM
Hatte ursprünglich schon solche Beutel, und bin einwandfrei zufrieden damit. Werde diese weiterhin verwenden.
Nico K., Sep 29, 2023, 3:09:47 PM
Saß ein bisschen stramm. Muss wohl aber so sein
Peter F., Sep 27, 2023, 4:20:58 PM
Alles Super
German B., Jul 31, 2023, 2:44:25 PM
Hatte bisher nie Probleme und bin absolut zufrieden! :)