Ships on 04.12.23
when ordered today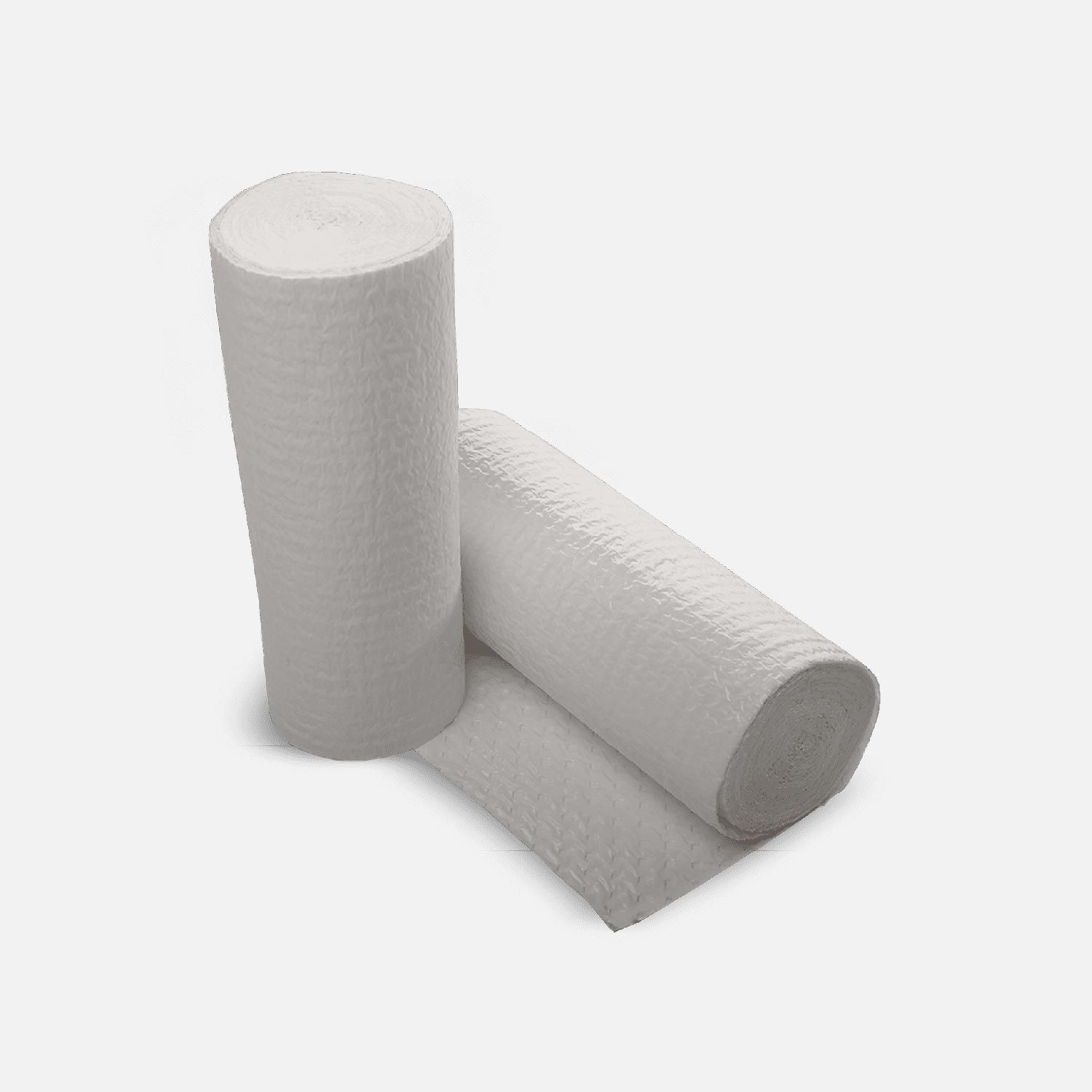 Liquid stop
No more leaking weld seams, air leaks or large amounts of liquids in the device. Especially with vacuum sealers with a single weld seal, it can occasionally happen that the seal is not performed cleanly due to an increased proportion of liquid in the bag, which can lead to unwanted air leaks. Thanks to the liquid stop this is now a thing of the past.

A roll of Liquid stop measures 30 cm x 12 m (W x L) and is sufficient for 600 bags, each 30 cm wide.


It's that easy:
1. Cut a 2 cm wide strip from the roll.
2. Fill the vacuum bag and place the strip in the bag just below the weld area. It is important that the entire bag width is covered.
3. Now vacuum seal the bag as usual. The liquid collects in the strip, resulting in a clean weld and the bag remains tightly closed.


Tip: Also use the liquid stop as bone protection. To do this, simply place them on the pointed bones before vacuum sealing.
The Lava liquid stop consists of a special absorbent fleece (cellulose insert), which is embedded between two layers of PE film by laminating and punching. As a result, there is no adhesion to the vacuum sealed goods. The punched side serves to absorb residual liquids that collect in the inner lining quickly and effectively. The absorbency is up to approx. 800ml/m² +/- 15%.
Of course the liquid stop is fully food safe (tested according to guideline EN 1186-15 and guideline 97/48 IEG processed according to food law (SQTS)). The manufacturer has protected the product under patent law and also provides proof of the declaration of no objection in accordance with method §35 LMBG and DIN-EN standards of IFU GmbH.
Despite liquid stop, no excessively large amounts of liquid or just liquids can be vacuum sealed in the bag. When vacuum sealing liquids, we recommend using our vacuum containers or freezing the liquids beforehand.
Login as customer
Dear Lava customer, the login to the customer account is the same as before. Have fun!
Login
---
Werner G., Oct 16, 2023, 6:23:19 AM
Top
Olaf G., Oct 3, 2023, 4:07:06 PM
entlich wakuumieren ohne den stress das flüssigkeit in den vakuumierer gesaugt wird, sehr entspannend.
Norbert N., Sep 28, 2023, 10:23:16 AM
Super Ware guter Preis
Daniela H., Aug 4, 2023, 7:24:31 AM
Vor allem bei saftigen Lebensmitteln absolut empfehlenswert
Sina R., Jul 30, 2023, 12:56:43 PM
Kein Problem mehr beim Vakuumieren von Flüssigkeiten
Unter anderem eine ideale Unterstützung beim Einvakuumieren von mariniertem Fleisch und Wildbret.