10 % discount* with code BLACK23
10 % discount* with code BLACK23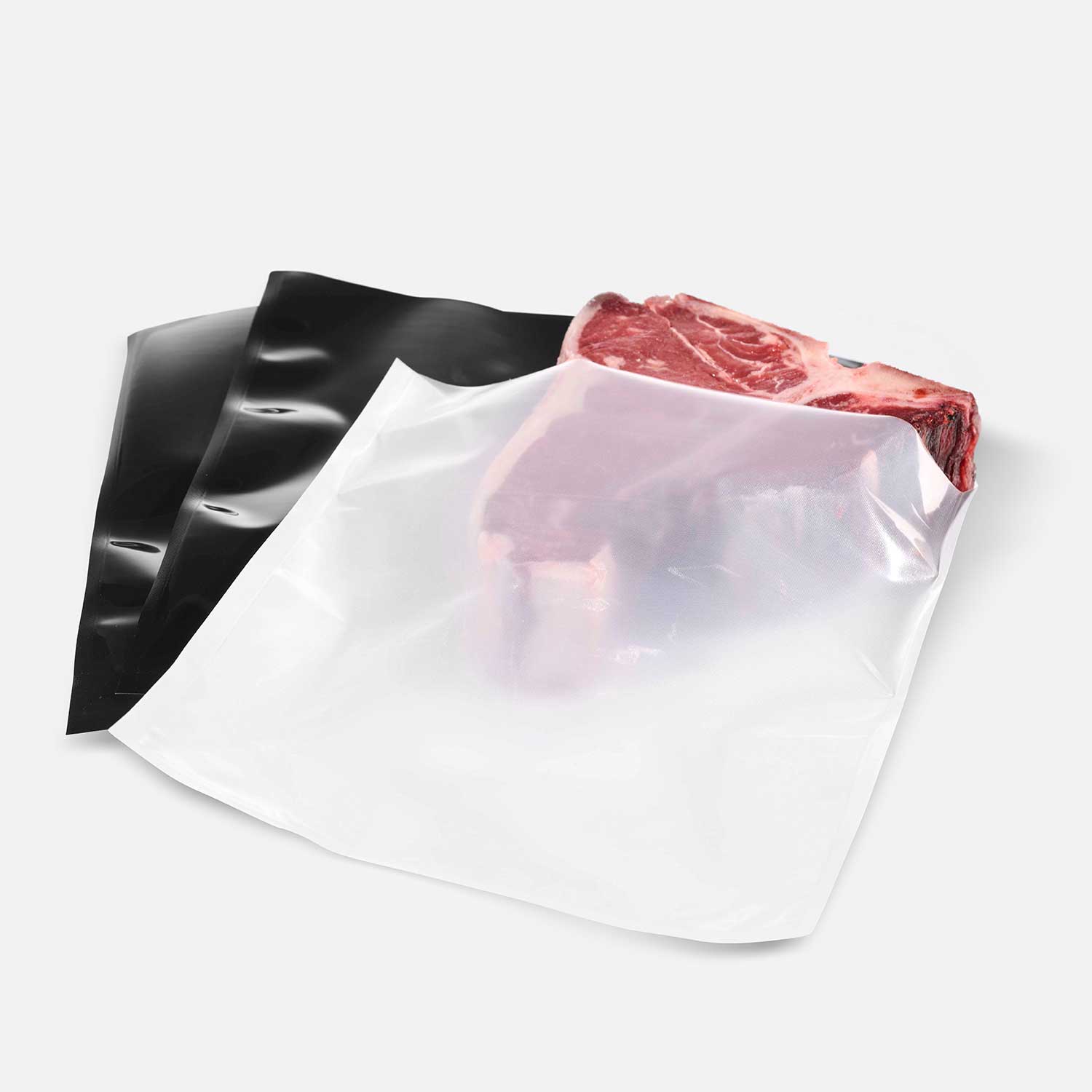 10 % discount* with code BLACK23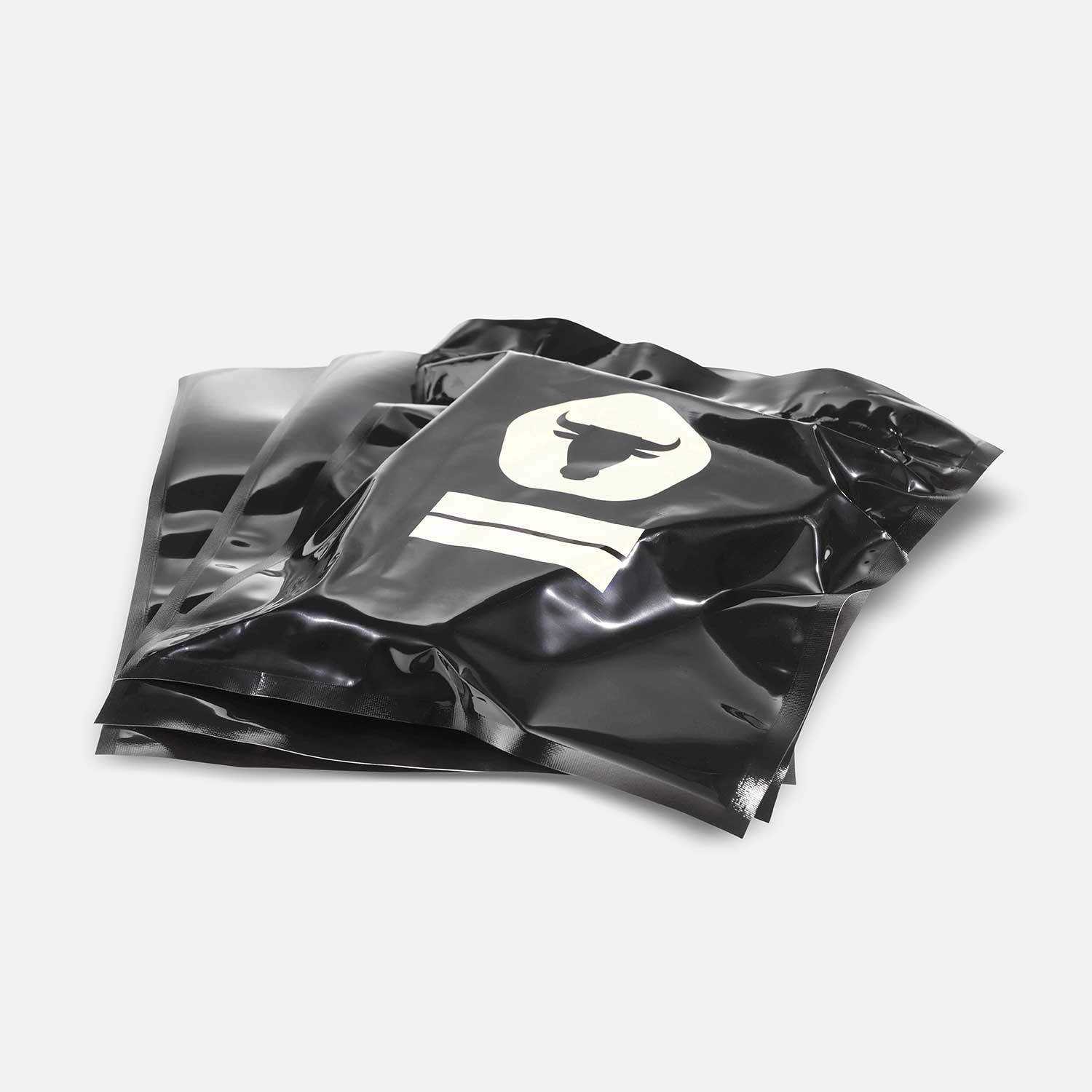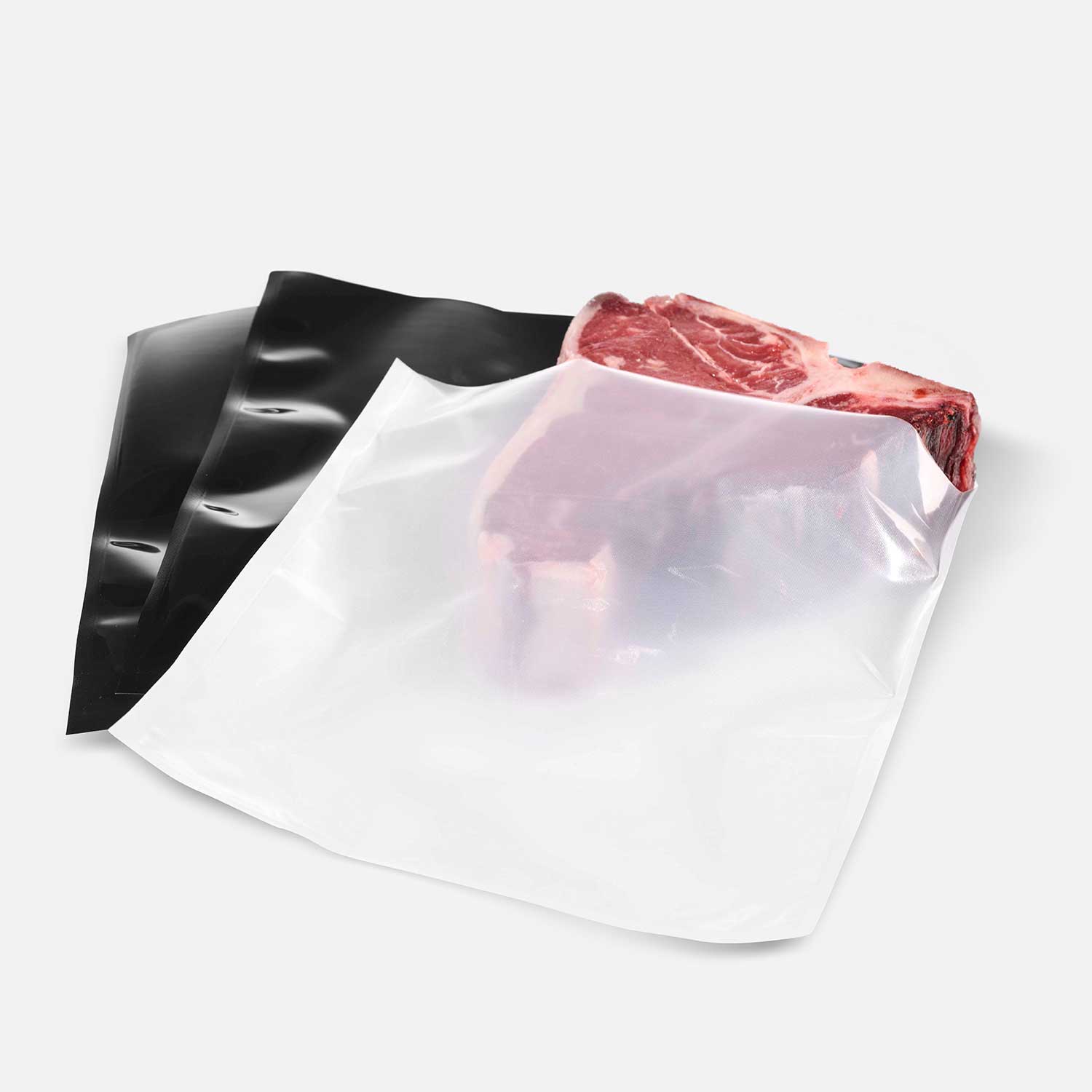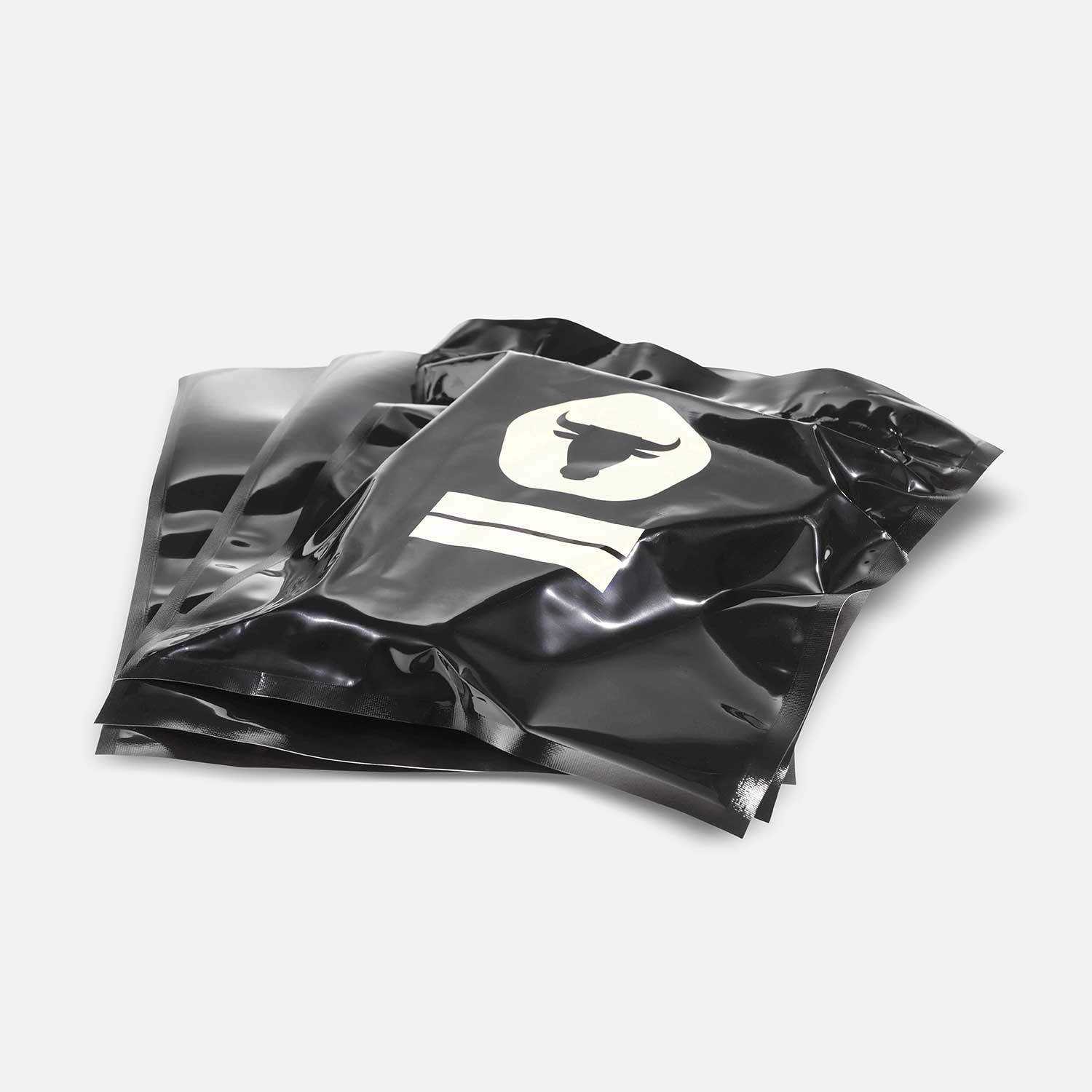 DRY AGER® vacuum bags
Super strong (160 µ) DRY AGER® vacuum bags in black with logo and milky transparent back. For steaks with bones.
Details
100 % BPA free
Ultimative premium quality
Content:
50 Pieces per set
Quantity
Unit price including VAT
Shipping with DHL already on 29.11.2023
with today's order. Delivery: 1-3 days
DRY AGER® vacuum bag
50 pieces in size 25 x 30 cm
Super strong DRY AGER® vacuum bags in black. Thanks to the milky-transparent back, you can always see the contents of the bag. Version in approx. 160 µ film thickness. Ideal for steaks with bones and an attractive presentation in the shop or sales room. Around 70 % stronger than the Lava R-Vac vacuum bags.
The black DRY AGER® vacuum bags are structured/ribbed and fit perfectly for your Lava and any other vacuum sealer, including chamber devices.
Delivery as packaging unit (PU) of 50 pieces
Suitable for all vacuum sealers
Ribbed/structured finish: Structured on one side, transparent on the other
Around 70 % stronger than R-Vac vacuum bags
Ideal for sharp edged foods (e.g. meat with bones)
Impermeable to air, super strong and tearproof, up to 4-layer special film
Made in Switzerland
Particularly long durability guaranteed, see shelf life table
Extra fine structure (juice is only slowly sucked upwards)
Suitable for refrigeration and freezer storage for several years
Food safe, tasteless and odourless
Suitable for microwave and cooking bags up to 95 °C
100 % free of plasticisers (e.g. bisphenol A) according to the data sheet
100 % BPA free
100 % free of microplastics
Perfect for the sous-vide cooking
The dimensions given are external dimensions
Do you need a special size? No problem, from 3,000 pieces we manufacture anybag size - for details call: 07581 - 9043-0
When using a Lava vacuum sealer, we always recommend Lava vacuum bags, these are optimally designed for your vacuum sealer and guarantee a long shelf life for your products.
Login as customer
Dear Lava customer, the login to the customer account is the same as before. Have fun!
Login
---
Till K., Aug 4, 2023, 6:14:04 AM
Dry Aging für den kleinen Geldbeutel
Bisher erschien es mir unmöglich, Dry Aged Beef herzustellen. Im Kühlschrank ist es zu feucht und zuletzt auch zu schmutzig. Die Lösung heißt Dry Aging Beutel. Diese bestehen aus einer Membran, die die Feuchtigkeit heraus lässt, ohne Keime ans Fleisch gelangen zu lassen. Also habe ich Dry Age Beutel bestellt und ein Roastbeef gekauft. Zum Einschweißen sollte man die Anleitung lesen, ist letzten Endes aber kein großes Ding. Nach 40 Tagen habe ich das Ergebnis entnommen: Top Ergebnis!
Paul R., Aug 4, 2023, 6:13:21 AM
Die Vakuumbeutel in schwarz sind super schick! Mein einvakumiertes Fleisch kann ich damit super präsentieren! Ich bestelle die Beutel nun schon zum dritten Mal und werde sie definitiv noch öfter bestellen.
Dominik K., Jul 25, 2023, 10:42:04 AM
Wunderschöne Optik + geniale Stabilität
Ich bin begeistert von diesen Beuteln mit dieser wunderschönen Optik. Die geniale Stabilität ist genau so, wie ich es für meine Steaks am Knochen benötige.
Sophie H., Jul 6, 2023, 9:28:23 AM
Nix für Vegetarierer, aber für mich perfekt
Da ich sowieso fast nur Fleisch vakuumiere, sind diese Beutel optisch für mich perfekt. Durch die Stärke sind auch knochige Stücke kein Problem.