Ships on 11.12.23
when ordered today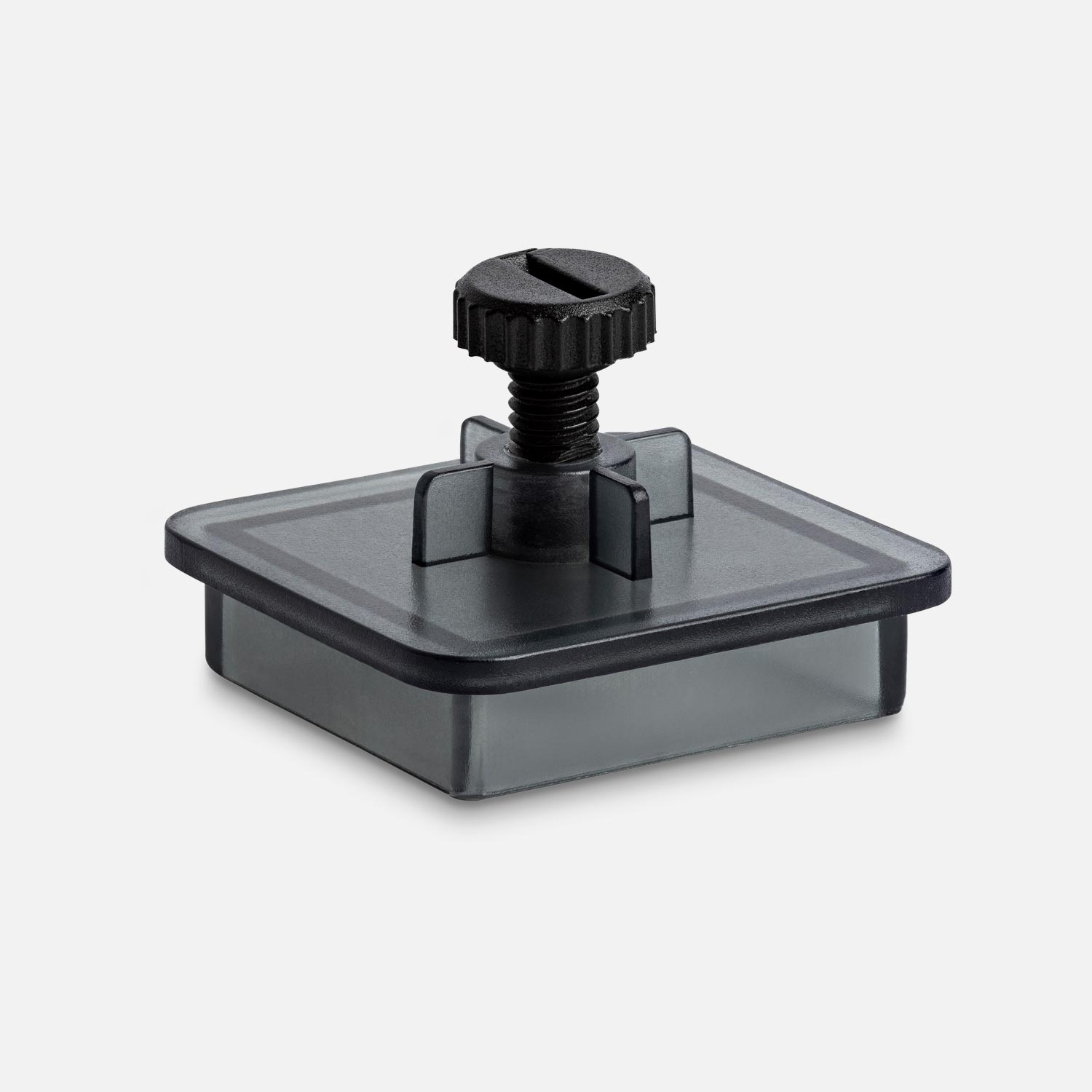 Ships on 11.12.23
when ordered today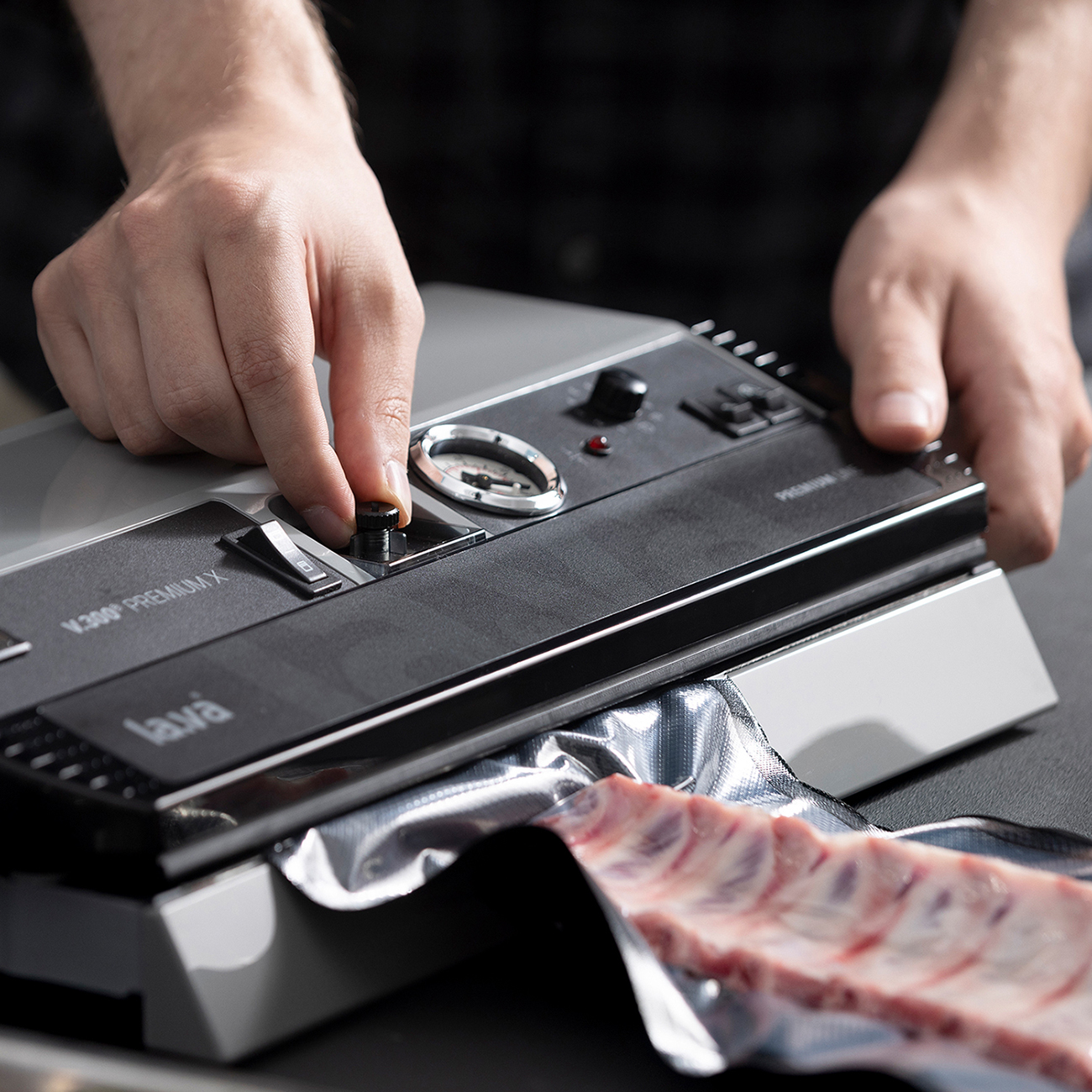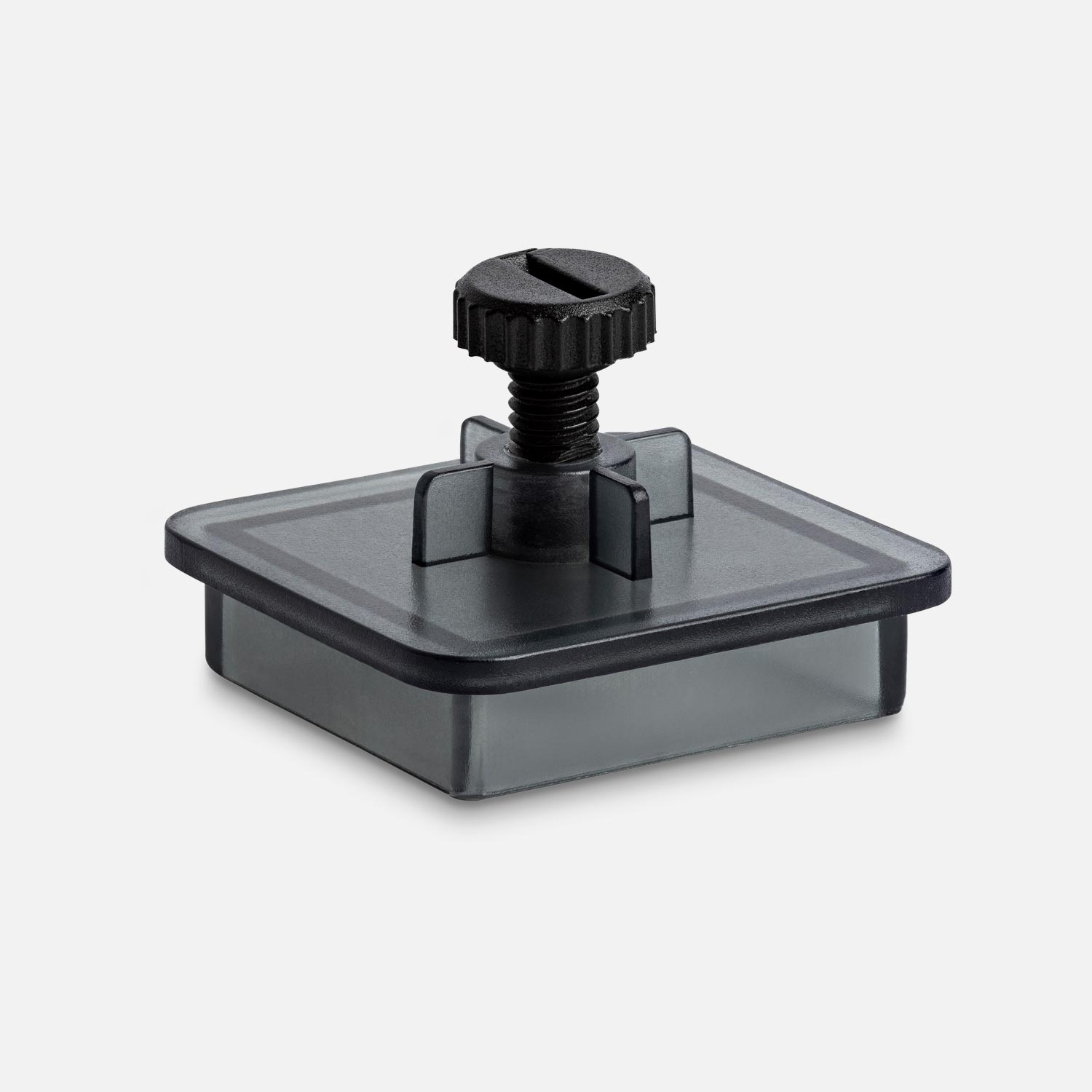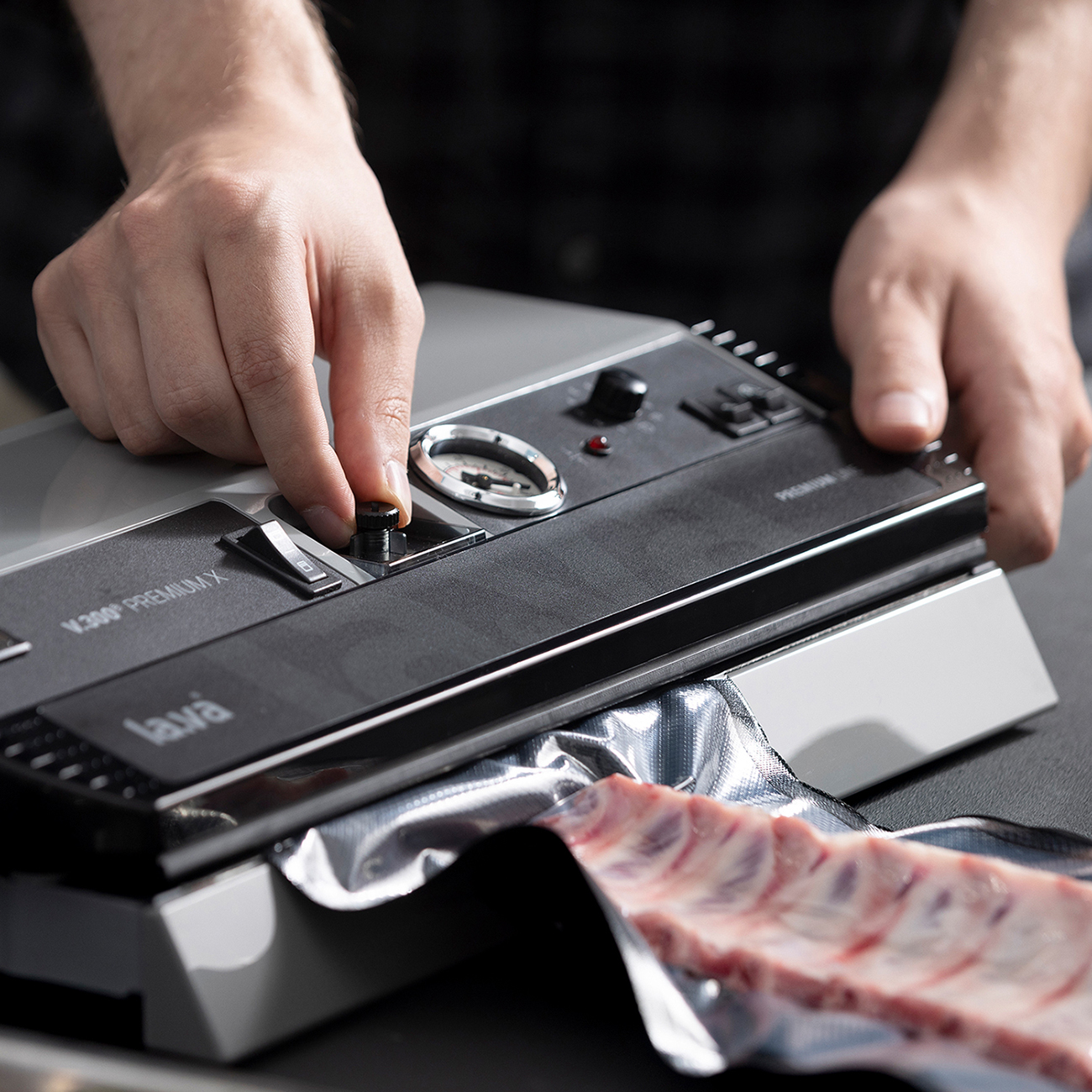 Pressure regulator L+
Ideal for pressure sensitive products for precise regulation of the vacuum. Included as standard with all vacuum sealers from the V.300 Premium.
Details
Shipping with DHL already on 11.12.2023
with today's order. Delivery: 1-3 days
The Lava L+ pressure regulator
The gentle vacuum - ideal for sensitive products.
With the help of the Lava pressure regulator L+, the vacuum strength can be adjusted exactly from -0.2 bar to the maximum negative pressure. You can even vacuum pressure-sensitive products such as bread, fresh berries or smoked fish without crushing them. Also perfect for sensitive products in the commercial sector.
Note: Suitable for all Lava vacuum sealers except V.350, V.400, V.500, V.500 XXL.
You can easily retrofit the L+ pressure regulator to the vacuum sealer models V.100 Premium X and V.200 Premium X yourself. In the models V.300 to V.500 XXL, the pressure regulator L+ is already installed as standard.
Login as customer
Dear Lava customer, the login to the customer account is the same as before. Have fun!
Login
---
Jörg P., Dec 8, 2023, 5:44:24 AM
nach einer Eingewöhnungszeit macht er das was er soll
Qualität der Verarbeitung ist gut
Reimund S., Dec 4, 2023, 7:31:40 AM
Tolles Teil
Florian S., Dec 4, 2023, 7:27:48 AM
Gehört zu jeder guten Lava
Braucht man(n) um ohne Matsch auch Gemüse / Hack wegzuarbeiten
Dieter H., Nov 30, 2023, 10:08:34 AM
Der Druckregler ist für das vakuumieren von flüssigen oder zähflüssigen Produkten unverzichtbar.
Matthias R., Nov 29, 2023, 12:47:49 PM
Wer hätte gedacht, wie nützlich die DruckregulierungL+ ist...
Die Druckregulierung L+ war mit im Lieferumfang meine V.300 Black. 'Zum Glück' kann ich nur sagen, da ich sie mir wahrscheinlich nicht dazu bestellt hätte und mir dann aber ein wirklich nützliches Zubehörteil entgangen wäre. Ich vakuumiere regelmäßig auch empfindliche Lebensmittel, wie z.B. Brot, gekochtes Gemüse und andere druckempfindliche Lebensmittel. Mit meinen bisherigen Vakuumiergeräten war das immer ein riskantes Spiel, den Druck genau abzupassen. Mit der Druckregulierung ist das jetzt aber zu einem Kinderspiel geworden. Einfacher geht kaum noch.
Melanie S., Nov 23, 2023, 4:22:17 PM
Sehr flexibler Einsatz möglich
Funktioniert wie gewoht sehr gut
Dietmar H., Nov 7, 2023, 12:02:04 PM
Sehr praktisch!!
Halina P., Nov 6, 2023, 10:04:19 AM
Nach zwei Benutzungen ist meine Bewertung sehr gut.
Es ist zu früh um eine qualifizierte Beurteilung abzugeben. Jedoch mit meinen zwei Versuchen bin ich sehr zufrieden.
Kurt-Martin B., Oct 11, 2023, 12:42:09 PM
prima Ergänzung zum Vakumierer
In Verbindung mit Vakumierer lässt sich wunderbar der Vakumiergrad (Unterdtuck) regulieren.
Gerhard G., Sep 29, 2023, 11:15:39 AM
Werde auch diesen Artikel weiterempfehlen
Sehr leicht zu bedienen und fein einstellbar für nasses oder weiches Gefriergut.