Ships on 11.12.23
when ordered today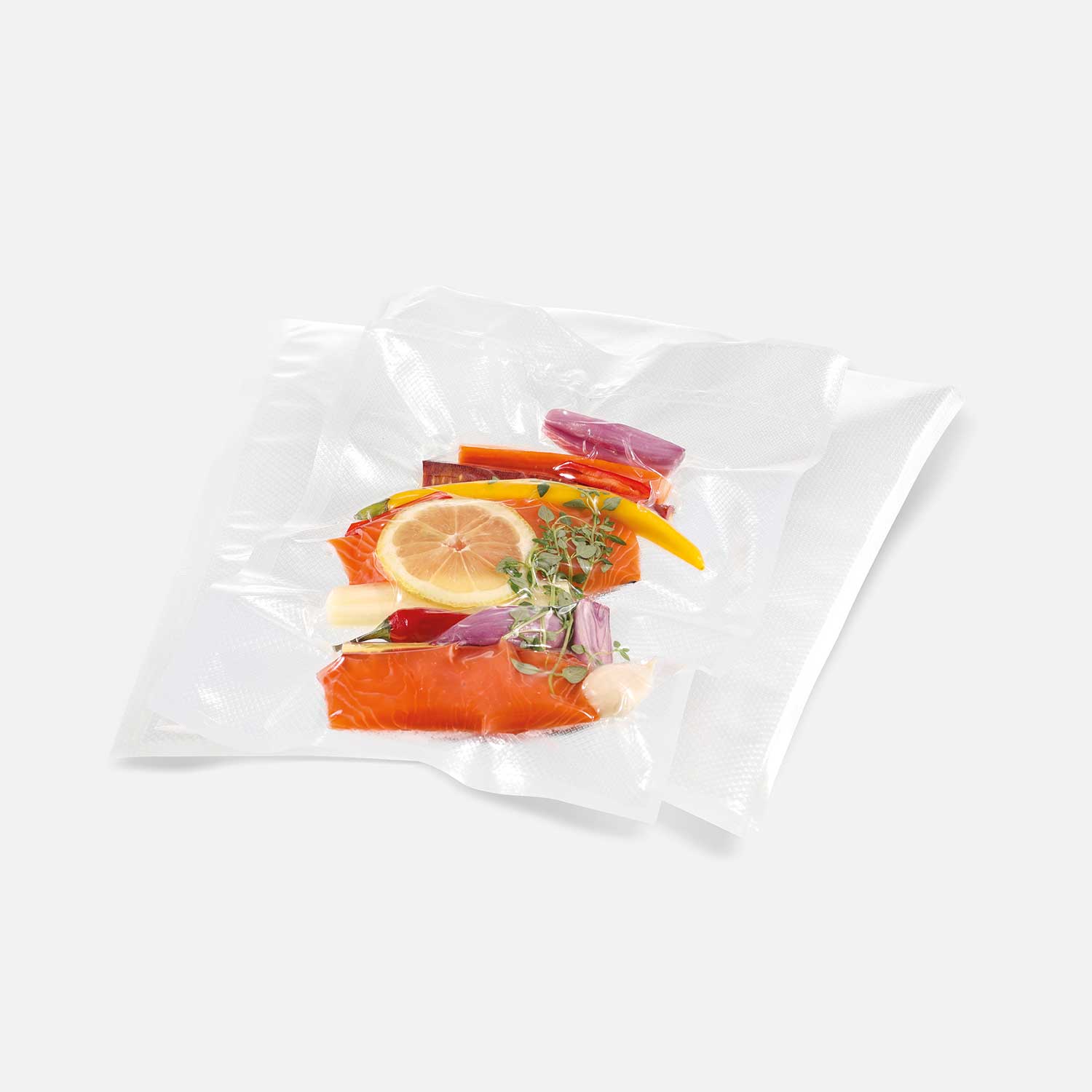 Ships on 11.12.23
when ordered today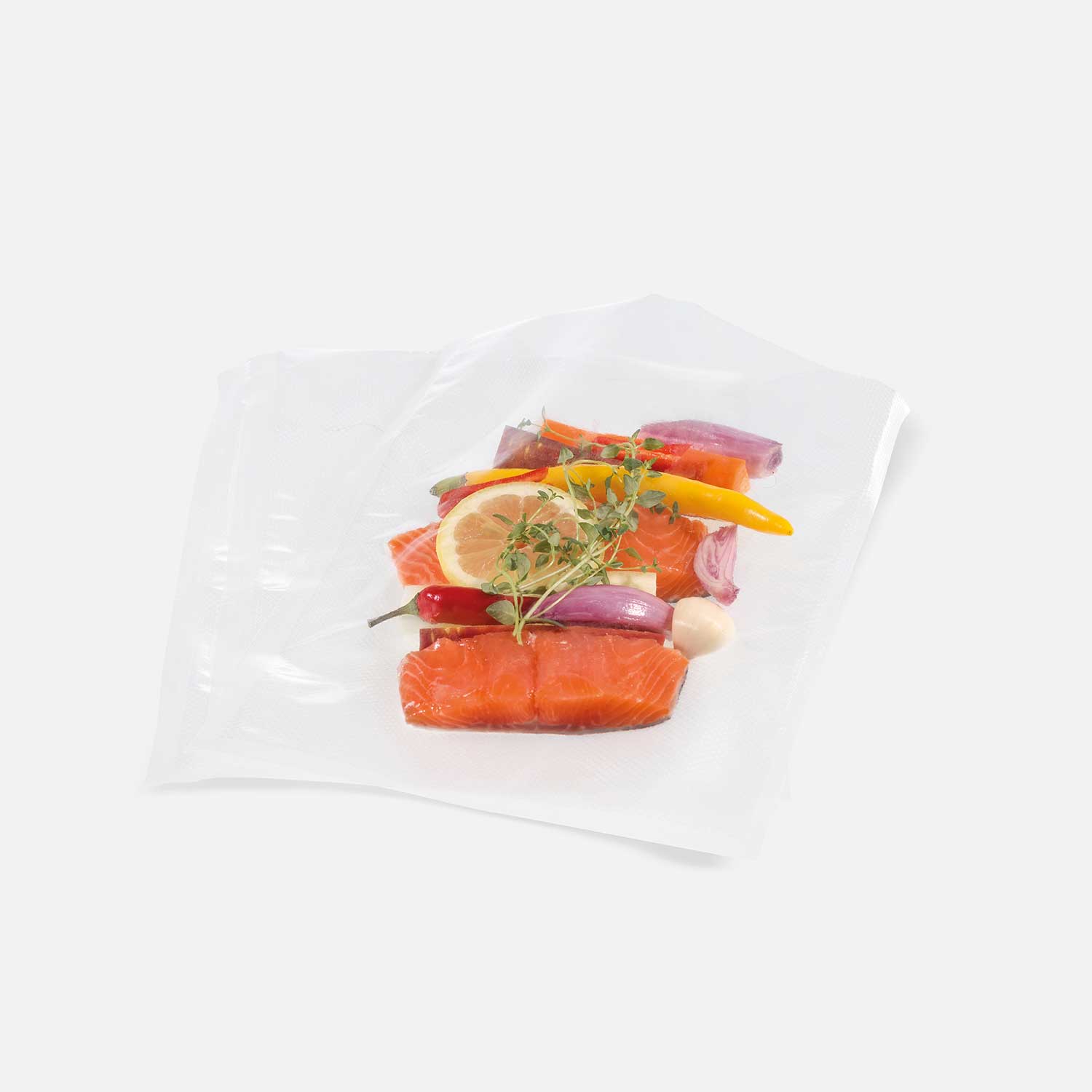 Ships on 11.12.23
when ordered today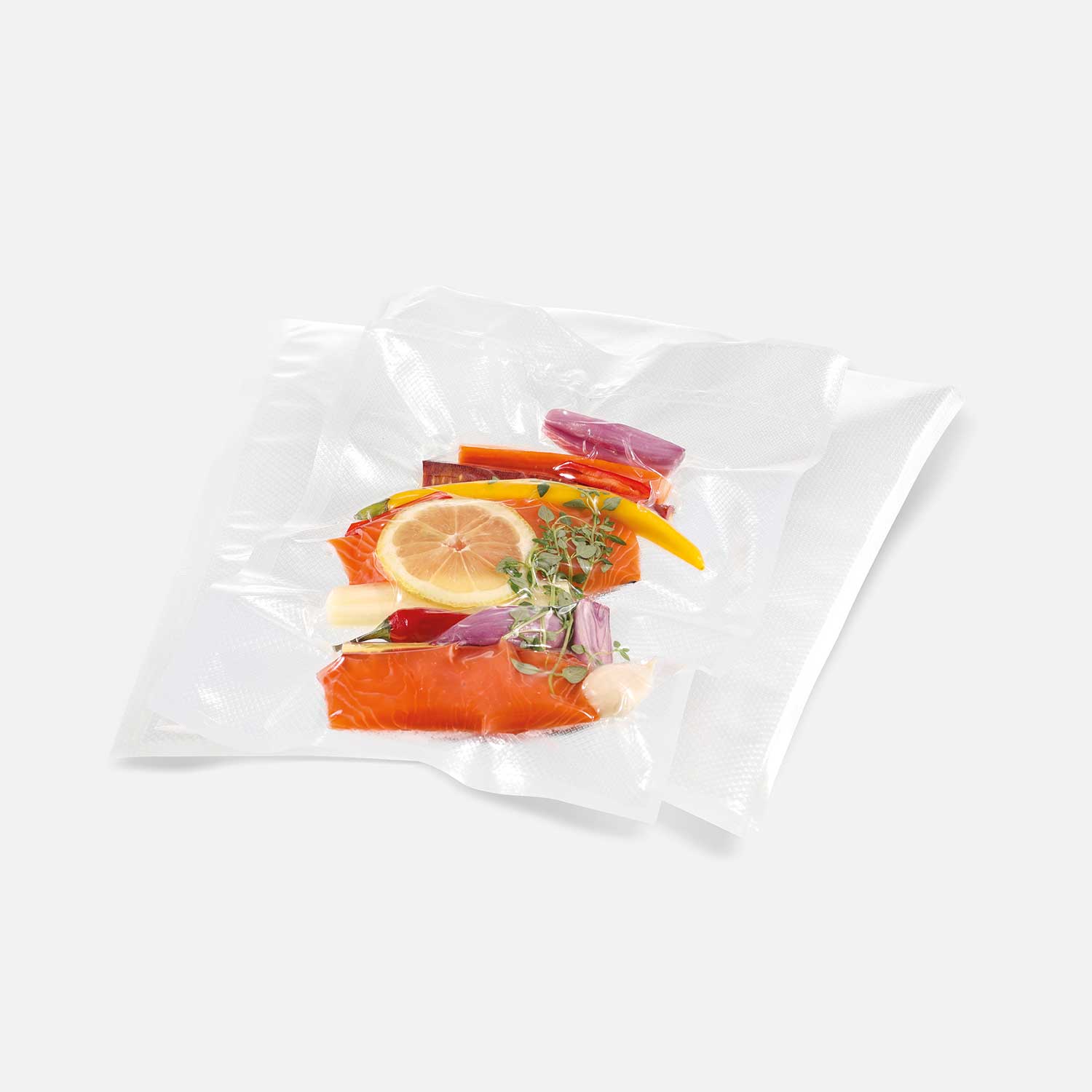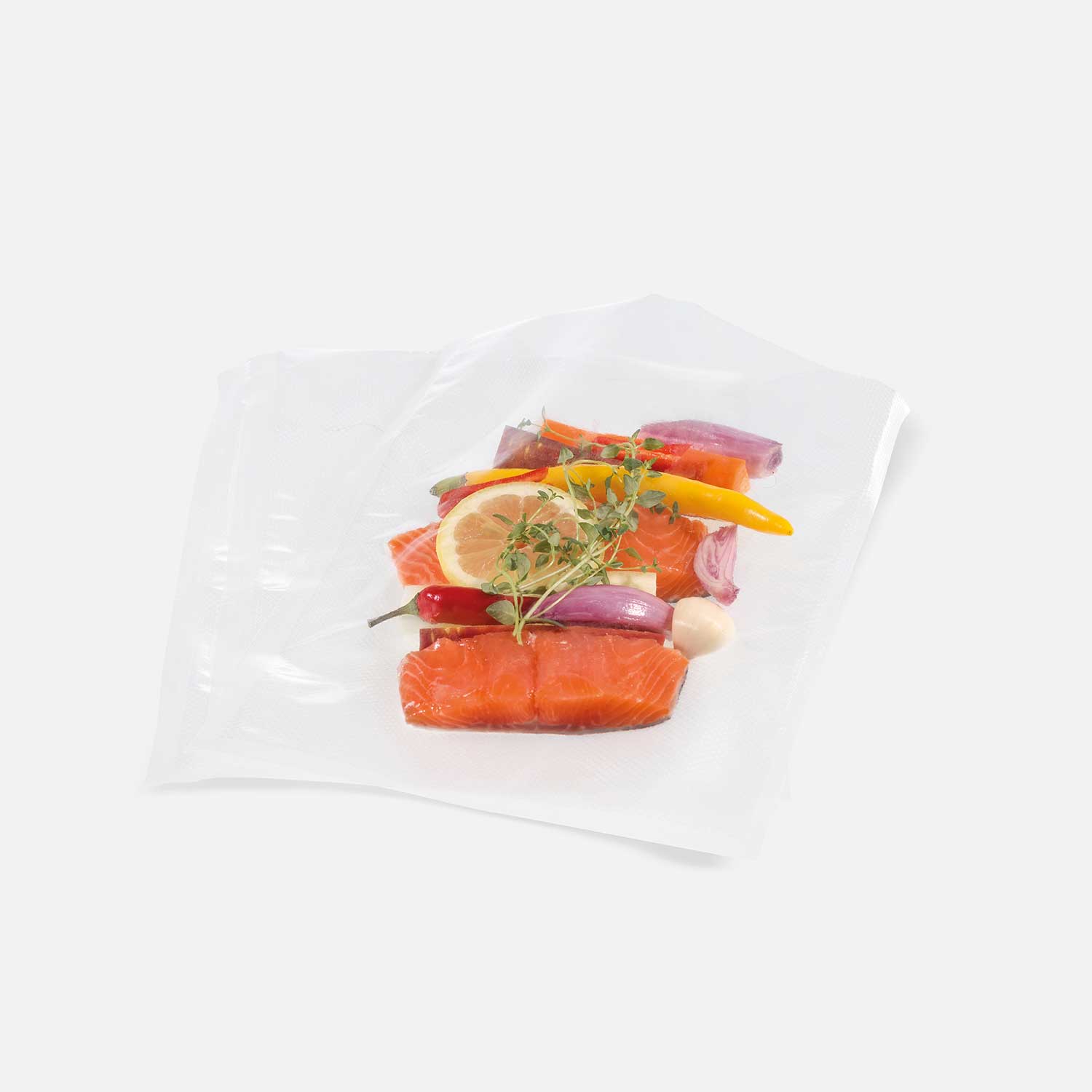 H-Vac vacuum cooking bags
Boil-proof vacuum bags - can be heated up to 100 °C, making them perfect for sous-vide cooking. Available in 4 different sizes.
Details
100 % BPA free
Ultimative premium quality
Content:
50 Pieces per set
Quantity
Unit price including VAT
Shipping with DHL already on 11.12.2023
with today's order. Delivery: 1-3 days
H-Vac vacuum cooking bag - 30 x 40 cm
Boil-proof vacuum bags - can be heated up to 100 °C
The original Lava vacuum cooking bags protect your food in an optimum way - even at high temperatures and for long cooking times.
The best protection for your food: When preparing pre-cooked food, vacuum bags are heated for a long time and are constantly in contact with food. It is therefore particularly important to pay attention to high-quality and durable bags. Lava H-Vac cooking bags offer your food full protection even when heated for a long time and at high temperatures. Easily cook your food in the H-Vac cooking bag for up to 1 hour at 100 °C or for up to 12 hours at 80 °C.
This variant has the dimensions 30 x 40 cm.
We recommend using H-Vac cooking bags for all sous-vide dishes that are cooked at a temperature of over 70 °C for more than 2 hours.

Proven Lava quality: Like all Lava vacuum bags, H-Vac cooking bags meet very high quality standards and are produced exclusively in Switzerland. They are 100 % free of plasticisers and BPA, as well as being food-safe and tasteless. Of course, Lava vacuum cooking bags can be used with any vacuum sealer.
Delivery as packaging unit (PU) of 50 pieces
Suitable for all vacuum sealers
Available in 4 different sizes
Available in standard sizes from 15 x 30 cm to 30 cm x 40 m
Ribbed/structured finish: Structured on one side, transparent on the other
Extremely temperature resistant: -30 °C to +100 °C
The best protection for your food - no softening of weld seams
Made in Switzerland
Particularly long durability guaranteed, see shelf life table
Extra fine structure (juice is only slowly sucked upwards)
Suitable for refrigeration and freezer storage for several years
Food safe, tasteless and odourless
100 % free of plasticisers (e.g. bisphenol A) according to the data sheet
100 % BPA free
100 % free of microplastics
The dimensions given are external dimensions
Do you need a special size? No problem, from 5,000 pieces we manufacture anybag size - for details call: 07581 - 9043-0

When using a Lava vacuum sealer, we always recommend Lava vacuum bags, these are optimally designed for your vacuum sealer and guarantee a long shelf life for your products.
Login as customer
Dear Lava customer, the login to the customer account is the same as before. Have fun!
Login
---
Werner G., Oct 16, 2023, 6:22:53 AM
Top Qualität
Thomas R., Sep 29, 2023, 5:24:18 AM
Qualität setzt sich durch!
Top Qualität 👍
Emilia R., Jul 31, 2023, 2:44:12 PM
Diese Beutel haben bei mir bisher immer zu bestem Garergebnis geführt. Kann ich weiterempfehlen!
Max M., Jul 31, 2023, 2:43:03 PM
Top Qualität! Schnelle Lieferung! Ich kaufe meine Beutel nur noch über Lava.
Julia R., Jul 27, 2023, 12:56:07 PM
Ich habe die H-Vac Kochbeutel zum Sous-Vide-Set in verschiedenen Größen bestellt. Die Beutel sind super strapazierfähig, auch bei langem Garen halten die Schweißnähte. Top Produkt!