Ships on 04.12.23
when ordered today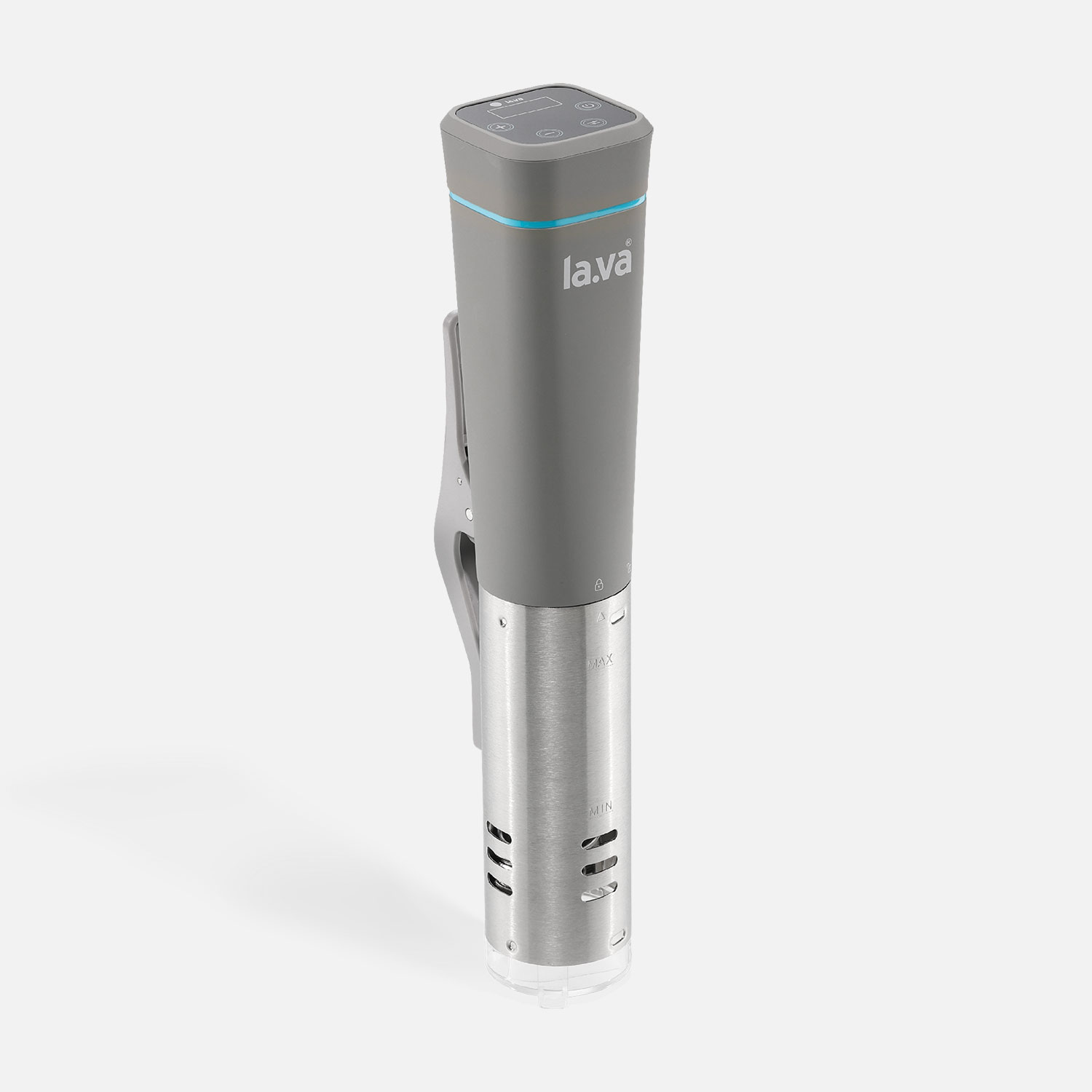 Ships on 04.12.23
when ordered today
Ships on 04.12.23
when ordered today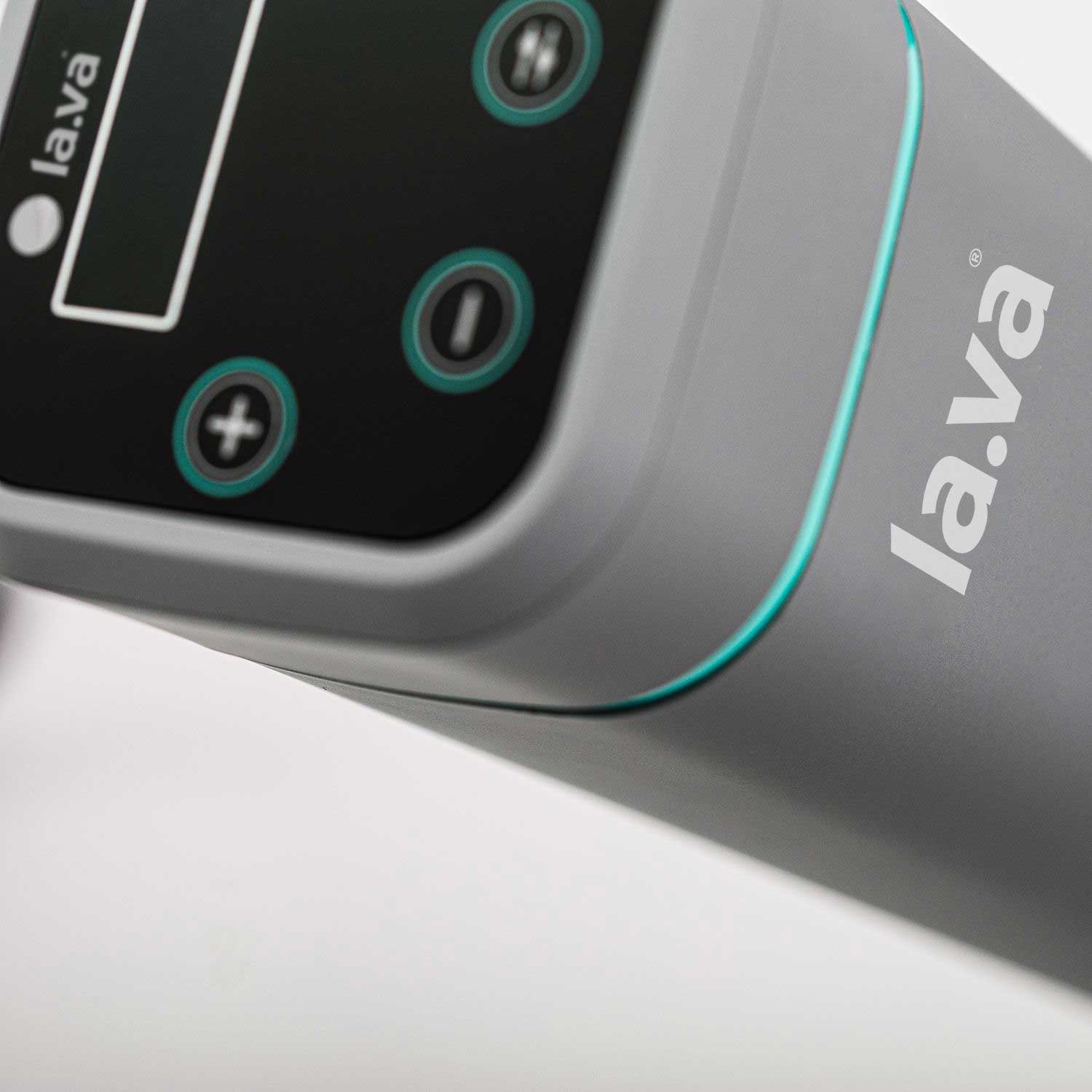 Ships on 04.12.23
when ordered today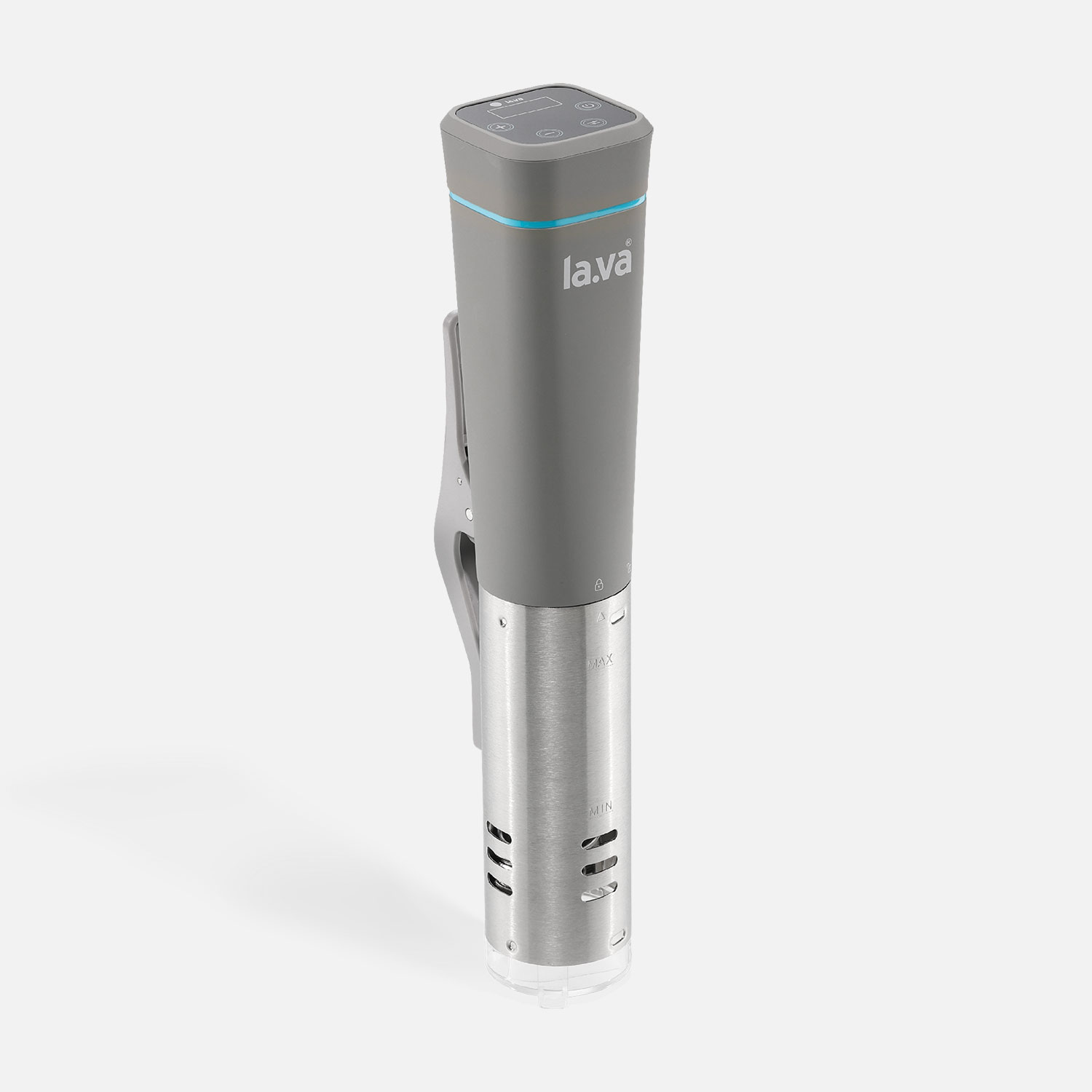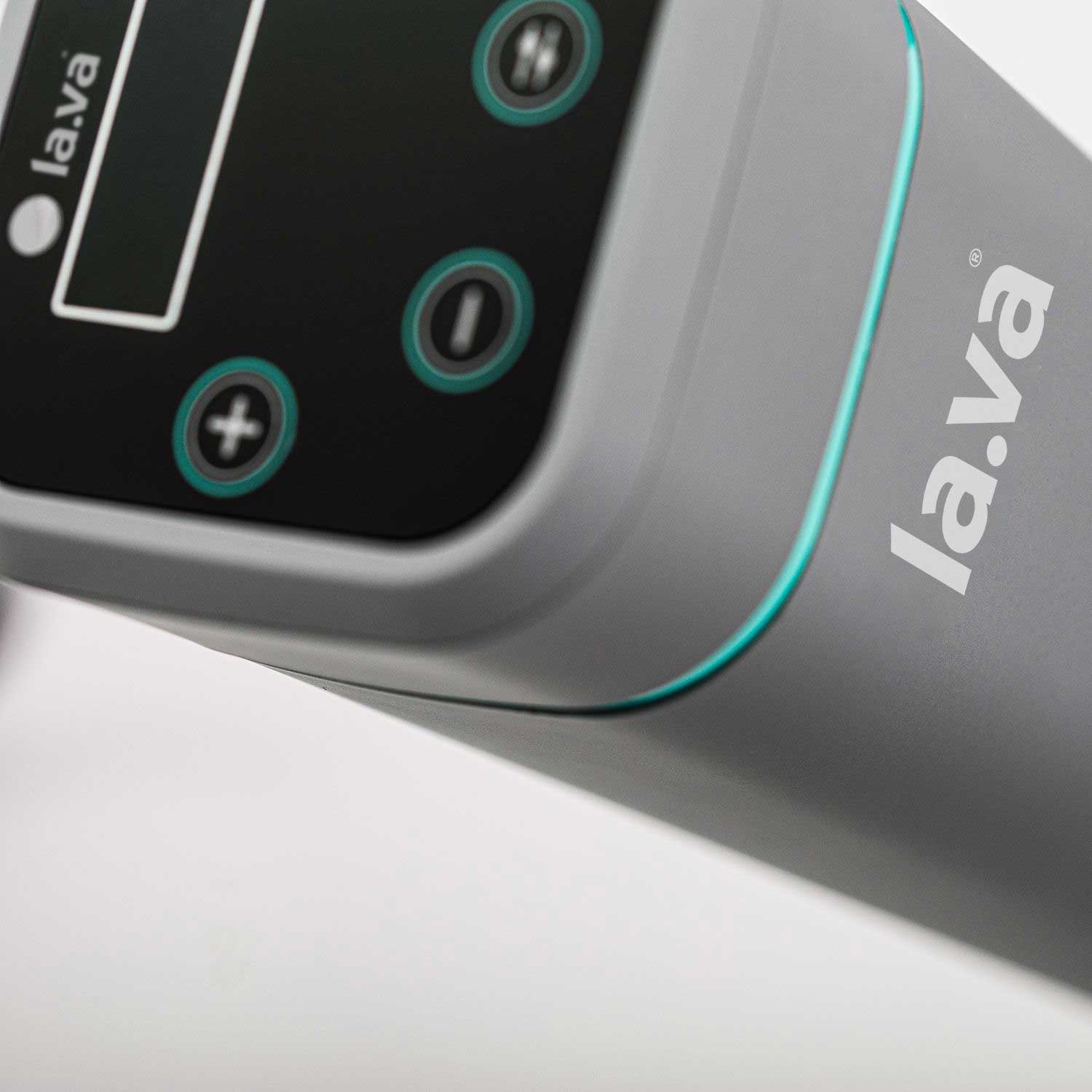 Sous-vide stick LX.20
Sous-vide stick LX.20
Low temperature cooking like a pro with the sous-vide stick LX.20
Higher performance with even more compact dimensions - it fits in every drawer! Compatible with any round or square container or pot.
Sous-vide or vacuum cooking is on everyone's lips. Vacuum bags are used to prepare food such as meat, fish or vegetables at comparatively low temperatures in the water basin. The water temperature is controlled using a sous-vide stick and must be very precise so that food can be cooked to perfection.
Using it is very easy and allows results in award-winning quality. Thanks to the flexible retaining clip, place the stick in any heat-resistant container and start the program. Thanks to its incredibly powerful output of 1200 watts, the target temperature is reached particularly quickly. Thanks to sophisticated technology, the stick monitors the water temperature with an accuracy of +/- 0.1 °C and thereby ensures perfect cooking results.
The integrated circulation propeller of the LX.20 ensures a constant temperature in the entire water basin and allows your food to steep evenly. Many comparable models only heat the water near the stick, which is why different temperature zones arise - the result: The food to be cooked is heated to different degrees. Thanks to sophisticated technology, the sous-vide stick LX.20 has a clear advantage here.
In addition to classic sous-vide cooking, the sous-vide stick LX.20 can also be used to gently defrost frozen food. To do this, simply put the stick in cold water together with the deep-frozen goods. Then switch on the sous-vide stick (not higher than 25 °C) and wait. The duration depends on the weight of the goods.
Sous-vide stick LX.20
| | |
| --- | --- |
| Colour: | Anthracite |
| Display: | LCD Touch Display |
| Peak power: | 1200 watts |
| Stick dimensions: | 310 x 550 mm (H x W) |
| Temperature accuracy: | +/- 0,1 °C |
| Temperature range: | 0 °C to +90 °C |
| Timer function: | Up to 99 h 59 min |
| Water protection: | IPX7 |
| Water volume: | Suitable for 5 to 20 liters |
Login as customer
Dear Lava customer, the login to the customer account is the same as before. Have fun!
Login
---
Maximilian R., Aug 4, 2023, 6:13:30 AM
Mit dem Sous-Vide Stick bekomme ich mein Fleisch immer auf den Punkt gegart. Auch Fisch und Gemüse habe ich damit schon zubereitet. Super einfach in der Anwendung und das Ergebnis wird immer perfekt!
Niklas F., Jul 31, 2023, 7:55:01 AM
Das tolle an diesem Stick ist, dass er in Kombination mit den Isolationskugeln mit jedem handelsüblichen Kochtopf verwendet werden kann. Aber auch das Ergebnis spricht für sich: Fleisch beispielsweise wird super zart. Absolute Empfehlung!
Marina L., Jul 5, 2023, 1:29:49 PM
Funktional und leistungsstark
Erst kürzlich für Pulled Pork genutzt, tolles Ergebnis auch ohne Smoker 😍
Frequently asked questions
Of course you can process Lava vacuum bags with any vacuum sealer - also with chamber devices.
Both types of bags are structured vacuum bags. This means that one side of the bag has a fine structure and the other side is smooth. Due to the very fine structure, liquid components on the goods (e.g. meat juice) are not sucked up so quickly in the direction of the bag. Both bag types can also be used without restriction for all foods and many industrial products.
The RS-Vac vacuum bag is particularly suitable for sharp edged products, such as meat with pointed bones or industrial parts, thanks to the extra strong film (160 µ thickness).
Lava vacuum films are manufactured exclusively in Switzerland under the strictest guidelines. The structure embossed on one side of the film enables any vacuum sealer (no matter which make) to vacuum seal quickly. In addition, thanks to the particularly fine structure, liquid components on the goods are not sucked up so quickly in the direction of the bag opening.
Lava vacuum films are airtight, suitable for freezers and refrigerators, food-safe, tasteless and odourless, suitable for microwaves and cooking bags, dishwasher-safe and can therefore be used again at any time. By the way, Lava vacuum bags are also ideal for low-temperature cooking, also known as sous-vide cooking, suitable for temperatures up to +95 °C. For a short period in the sous-vide bath, approximately 1 - 2 hours, the R-Vac and RS-Vac vacuum bags, as well as the E-Vac and ES-Vac vacuum rolls, are suitable. For anything beyond that duration, we recommend using our specialized H-Vac vacuum cooking bags.
In addition, all Lava vacuum bags are of course 100 % free from BPA, microplastics and plasticisers.