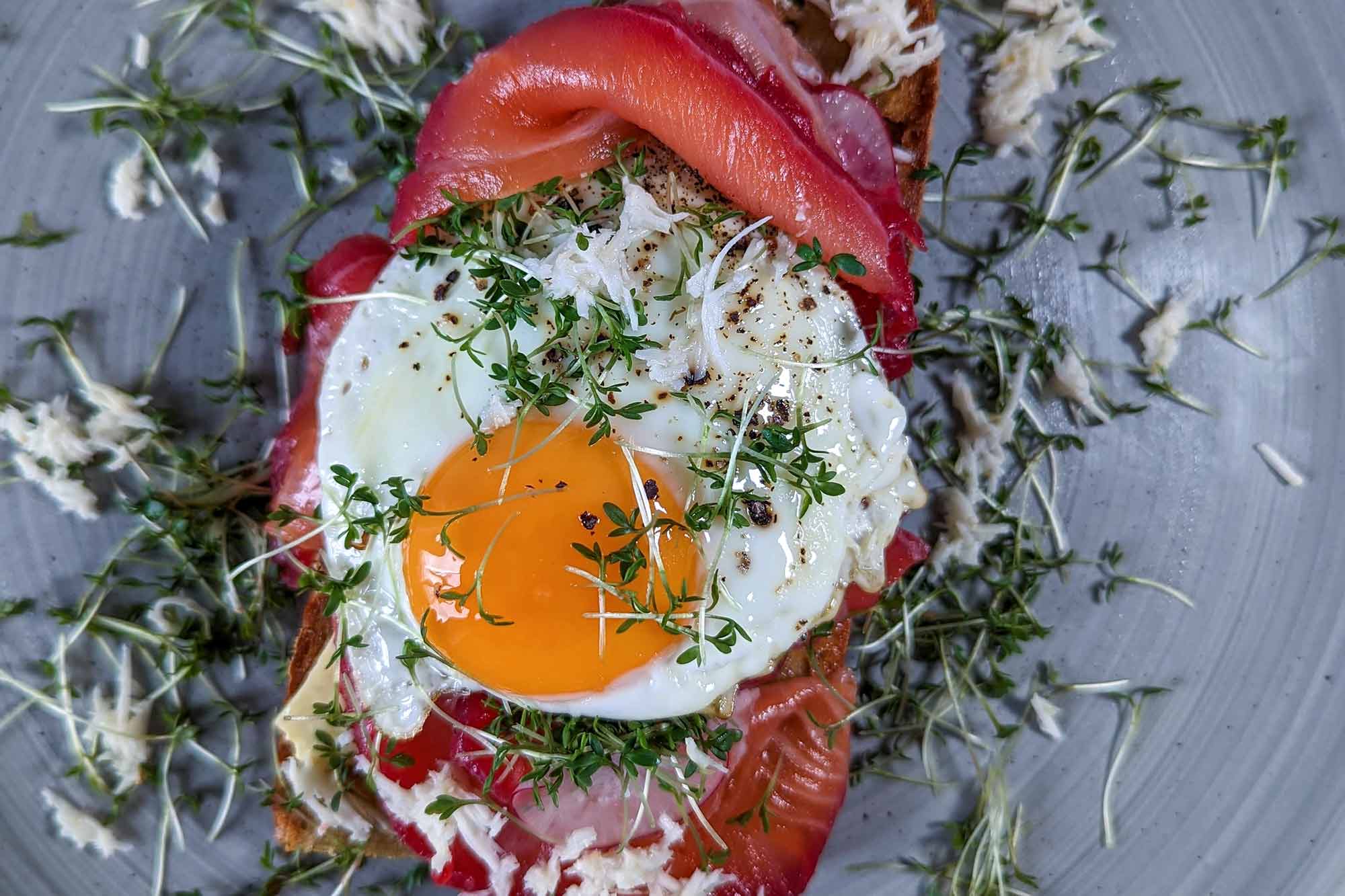 Whether on pizza, a freshly toasted loaf of bread or on its own – pickled salmon can be combined in many ways with other foods or dishes.
So why not make your own marinated salmon and add your own individual flavour along the way with a delightful vegetable? What do you think of pickled salmon refined with beetroot, for example?

Beetroot
Beetroot absolutely meets the requirements of a healthy diet. Beetroot has a high nutritional value due to its high water content of approx. 90 %. Beetroot is also rich in nutrients such as calcium, phosphorus, potassium, magnesium, folic acid and iron, as well as vitamins B and C. The intense red pigment of beetroot is also popularly used by many as a natural colourant.
The following recipe is an absolute eye-catcher and is characterised by a particularly sophisticated taste. Try it yourself – with our step-by-step instructions and a vacuum sealer, you can easily prepare your own pickled beetroot salmon.


Ingredients for the beetroot salmon

500 g salmon fillets
150 g salt
50 g sugar
1 tbsp garlic powder
1 tsp dill
1 tbsp lemon zest
2 fresh beetroot



1. Preparation



Rinse the salmon, pat it thoroughly dry and set aside.
Peel the beetroot (wear disposable gloves) and grate it with a grater. Also pat the grated beetroot dry to minimise the amount of liquid in the vacuum bag later. Finally, add salt, sugar, garlic powder, dill and lemon zest to the beetroot and carefully apply the mixture to the fleshy side of the salmon.

2. Vacuum sealing
Carefully fold over the edge of a vacuum bag so that it does not become soiled. Then carefully place the salmon fillet with the marinade mixture in the bag and vacuum seal using a vacuum sealer.

3. Wait
Delicious fish takes time, so now we have to wait and see. Marinade the salmon in the vacuum bag for approx. 48 – 72 hours in the refrigerator. It is best to turn the bag once or twice a day so that the dressing can spread perfectly over the fish.

4. Removal from the pickling marinade


After the allotted time, remove the salmon from the vacuum bag and, using kitchen paper, thoroughly remove the pickle marinade from the salmon so that only the salmon remains.

5. Slice and serve


Your gravlax can now be cut into thin slices with a sharp carving knife. The salmon is particularly delicious on fresh bread with horseradish or a mustard sauce. You can garnish the salmon with fresh herbs such as dill or garden cress. Bon appétit!


And if you don't want to eat the marinated beetroot salmon right away, you can store it on a salmon board in a vacuum bag in the fridge for up to 2 weeks or freeze it for an even longer shelf life.


Have fun trying it out!



Recipe by Stefan Feinermann
Our product recommendations