The advantages of a pressure regulator for vacuum sealers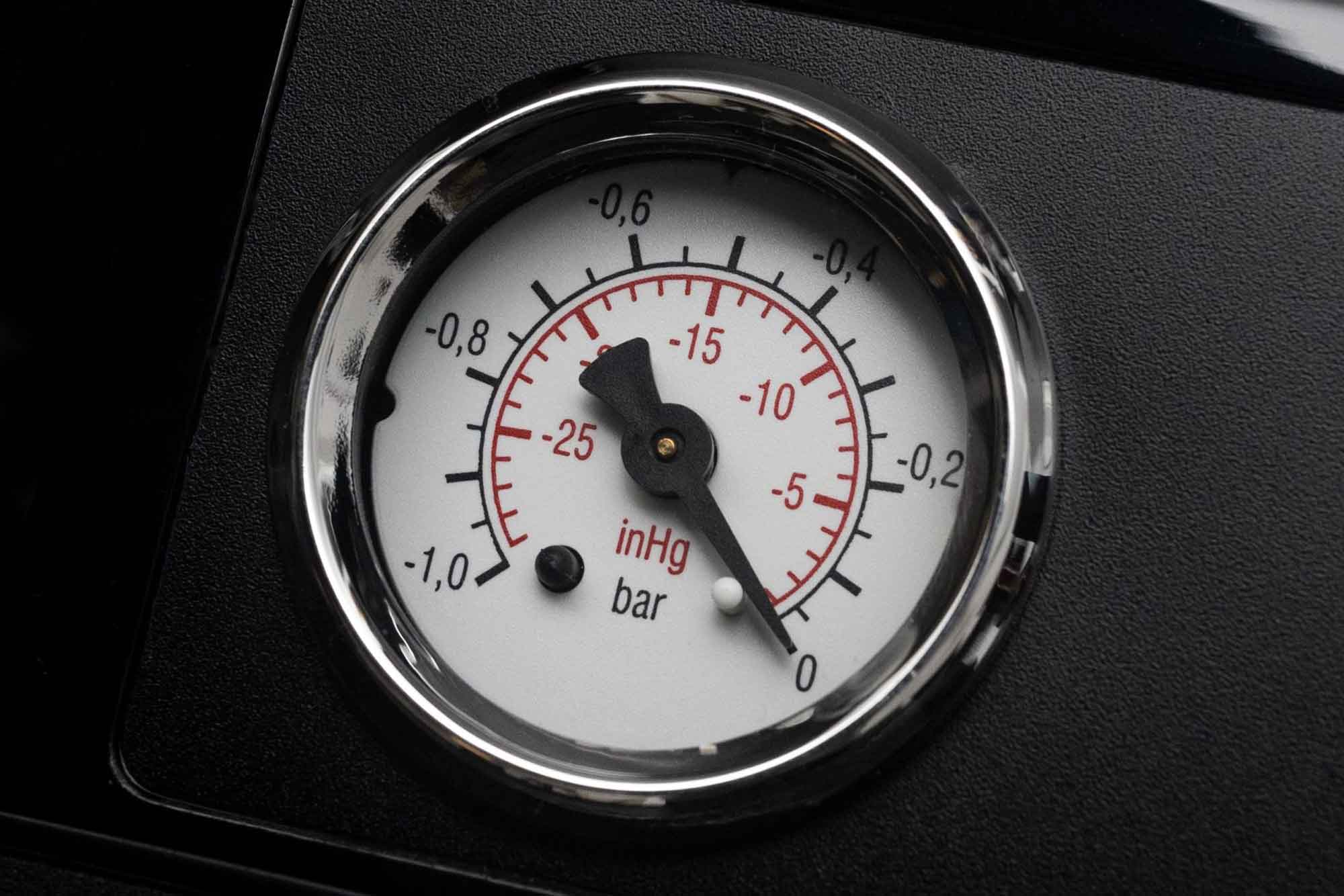 July 5, 2023
Jäger | Angler
With a cheap vacuum sealer, there is often a limit to what it can do with everyday cooking. Berries get mushy, liquids splash out of the bag or spices fly through the air. It's a hassle to clean and a bag of mushy fruit in the bag doesn't look very appetising. The high quality Lava vacuum sealers work with gentle pressure regulation, which means that everything stays in the bag and in an attractive shape.
Vacuum seal delicate foods
Baked goods such as rolls or croissants, fish, fruit and certain types of vegetables such as leafy greens are particularly sensitive to the loss of pressure caused by the vacuum sealer. Unlike more elastic foods, such as meat, they can lose their shape during the vacuuming process. Therefore, precise and gentle pressure regulation when sealing with bags is particularly important. With the ingenious Lava technology, you can also easily process spices and liquids with the vacuum sealer.
Pressure-sensitive food
With the following foods, you should always use a pressure regulator, otherwise they will be crushed or juice may escape from the bag:
Fruit:

Berries (strawberries, raspberries, blackberries, etc.), stone fruit such as cherries and plums, melon slices, etc.



Fish:

Salmon, trout etc. have much more delicate flesh than meat from land-based creatures like beef or pork. A salmon board can also provide more stability here.


Dried goods:

Baked goods are particularly delicate, i.e. bread and rolls, sweet pastries or Madeira cakes.

Vegetables and herbs:

Fine leafy herbs such as basil or mint are just as delicate as leafy vegetables (for example spinach, chard or rocket). Vegetables with soft flesh, such as aubergines or tomatoes, should always be vacuum packed with a pressure regulator.


Pre-cooked:

Cooked vegetables are softer than raw ones. Here, too, it is important to work with a gentle vacuum, otherwise you will be left with pulp in a bag.
The Lava L+ pressure regulator
Many of the Lava vacuum sealers, such as the V.300 Premium X, already include a gentle pressure regulator as standard. With the V.100 Premium X and V.200 Premium X models, the L+ pressure regulator can easily be retrofitted. The regulator ensures precise control of the vacuuming process and stops it automatically if necessary. The strength of the vacuum can be precisely adjusted from -0.2 bar to the maximum negative pressure. With the L+ pressure regulator, pressure-sensitive and soft foods such as bread, fruit or pre-cooked food can be processed without any problems.
Summary: Gentle, safe and clean
Pressure regulation keeps delicate foods in their proper shape. Soups and sauces should always be stored in a vacuum container or pre-frozen overnight. With less liquid, the Lava pressure regulator ensures that nothing goes wrong when vacuuming. If air is sucked into the vacuum sealer, it automatically pulls liquid in with it. Thanks to the pressure regulator, the suction force is gentler and the liquid does not penetrate as far as the seal. However, gentle vacuuming has a decisive disadvantage:

The shelf life is not as long as when vacuuming with full vacuum, which means: if you want to keep products frozen for many months or even years, it is better to pre-freeze overnight and then vacuum pack the frozen product using the full vacuum.
Our product recommendations