Sous-vide sticks – the handy home alternative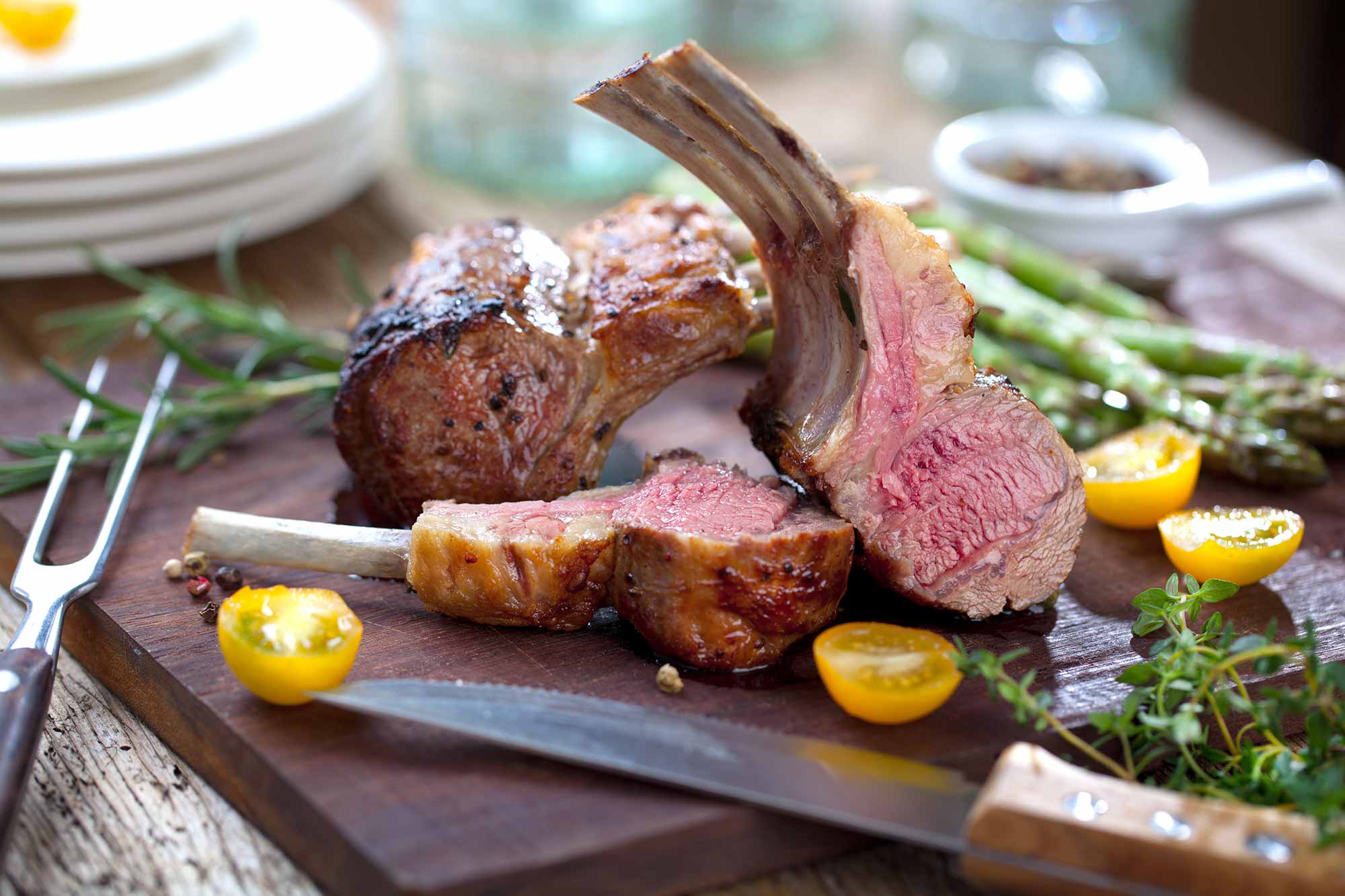 June 21, 2023
Küchenprofis
Wonderfully tender and juicy meat that melts in your mouth. Gently prepared vegetables
without loss of colour and vitamins, or aromatic fish cooked to perfection – the sous-vide method makes it possible.
It is hard to imagine professional kitchens without this cooking method, but classic sous-vide appliances are often too bulky and expensive for domestic use. The low-cooking method is now also conquering domestic kitchens, because with devices such as the LX.20 sous-vide stick, this gentle cooking method can be used at home without any prior experience.


How do sous-vide sticks work?
The devices are similar in size to a blender and are simply attached via a clamp to a heat-resistant vessel filled with water. You can use any commercially available cooking pot. Ceramic pots or storage boxes made of heat-resistant plastic can also be used for cooking. The stick works in a similar way to an immersion heater. The stick heats the water to the desired temperature and the integrated circulation pump ensures that the water is heated evenly, thus ensuring even cooking. The previously vacuum-packed meat or vegetables can simply be placed in the water bath. The sous-vide stick automatically keeps the temperature constant until the end of the cooking time.
Who is a sous-vide stick suitable for?
Thanks to their convenient size, sous-vide sticks are perfect for private households. They are particularly suitable for beginners or hobby chefs who only want to cook sous-vide from time to time. After use, the stick can easily be stored in the kitchen cupboard, ready for its next use. It can also be easily taken along to an evening spent cooking with friends.
What needs to be considered when cooking with a sous-vide stick?
Anyone who has ever enjoyed a sous-vide steak will appreciate the special features of this cooking technique. If you follow a few tips, nothing can go wrong with sous-vide cooking at home.
1.

Note the amount of water specified for your sous-vide stick – this might vary depending on the model.



2.

For example, use high quality vacuum bags, that are free of plasticisers and 100 % BPA free.



3.

Make sure that your vacuum sealer makes a clean and impermeable seal. Some high quality vacuum sealers have a double or triple seal, which gives the food optimum protection and ensures that no liquid, valuable vitamins, nutrients and flavours are lost during cooking.

4.

Different types of meat have different cooking times and require an individual cooking temperature to reach the perfect cooking point. A pork loin (3-4 cm thick), for example, is cooked to "medium" after one hour and six minutes at 60 °C. A tuna fillet (3-4 cm thick), on the other hand, takes 45 minutes at 58 °C.



5.

If you use a vessel without a lid for vacuum cooking, water may evaporate during longer cooking times and need to be refilled. This can be avoided by using sous vide insulation balls. Simply add the balls to the cooking vessel. They lie on the surface of the water and form a "floating cover" which ensures that less heat is lost and therefore less water evaporates.
Our product recommendations