Ships on 11.12.23
when ordered today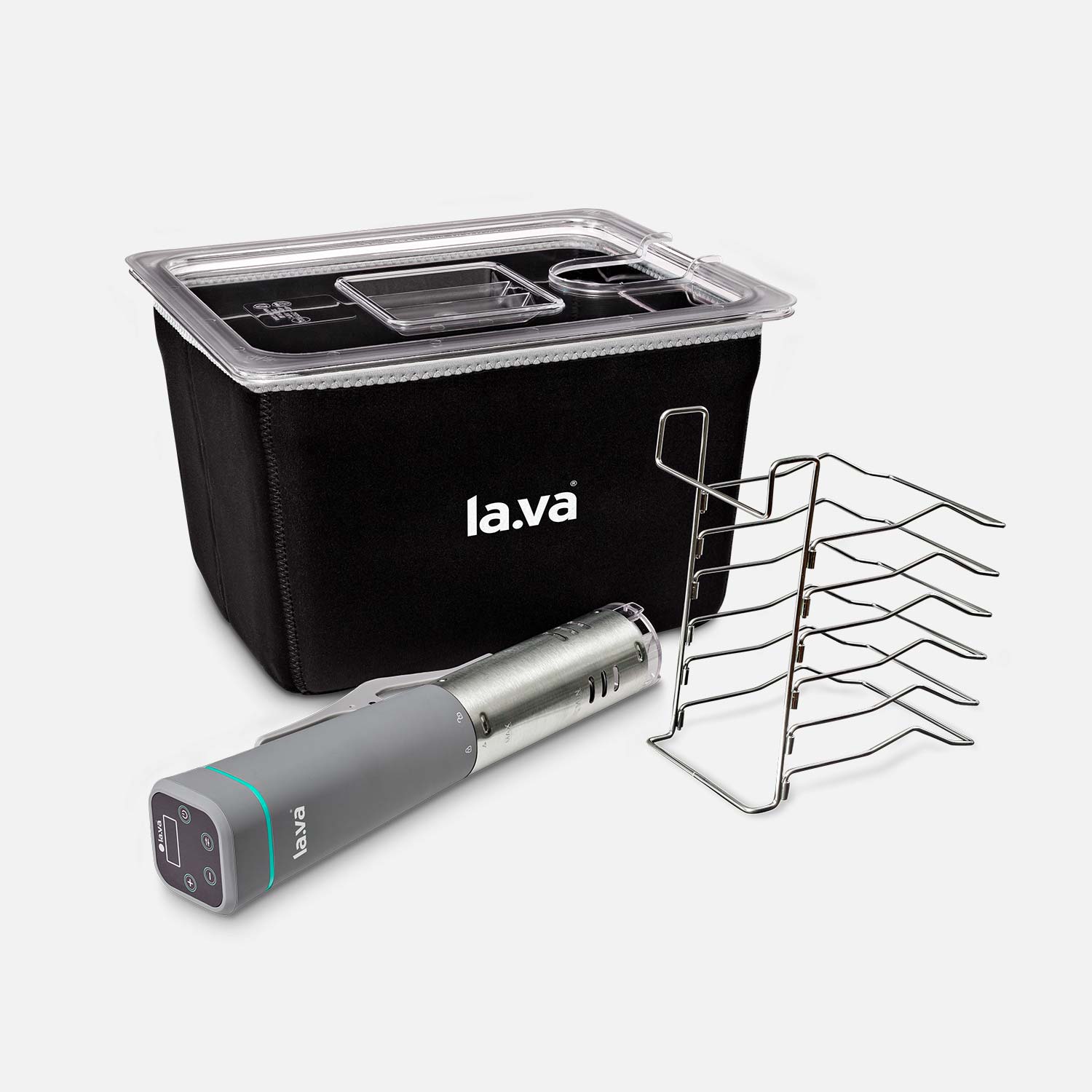 Ships on 11.12.23
when ordered today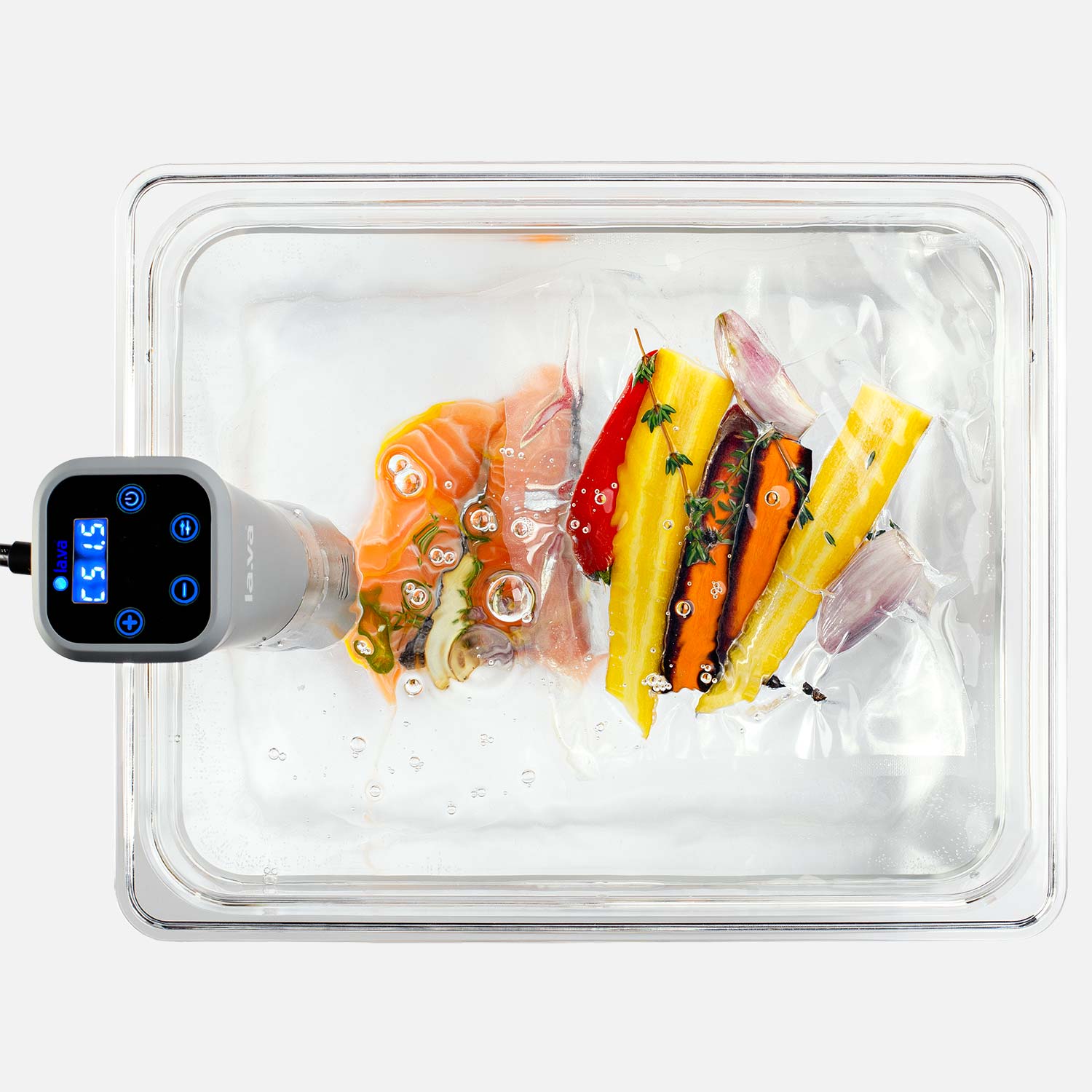 Ships on 11.12.23
when ordered today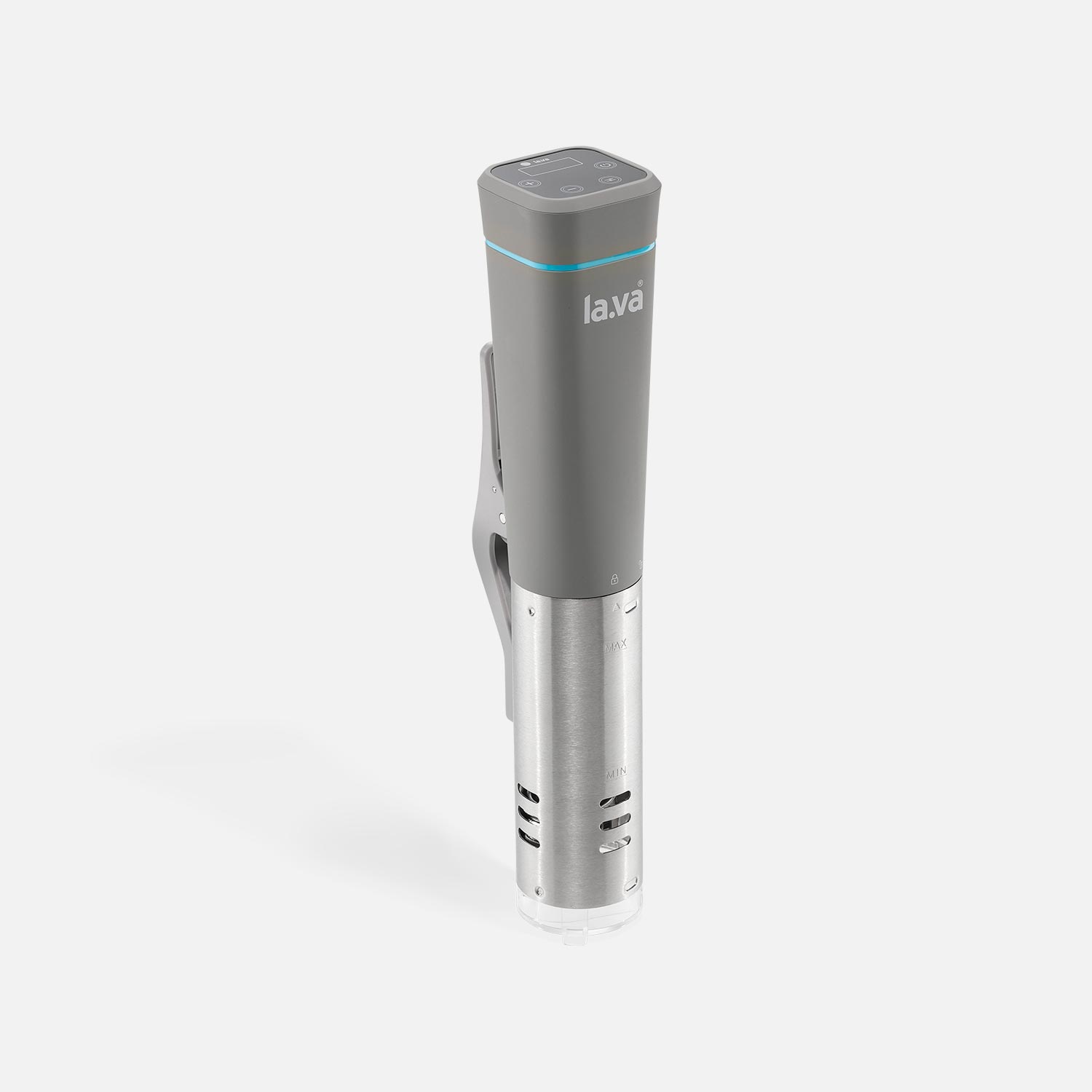 Ships on 11.12.23
when ordered today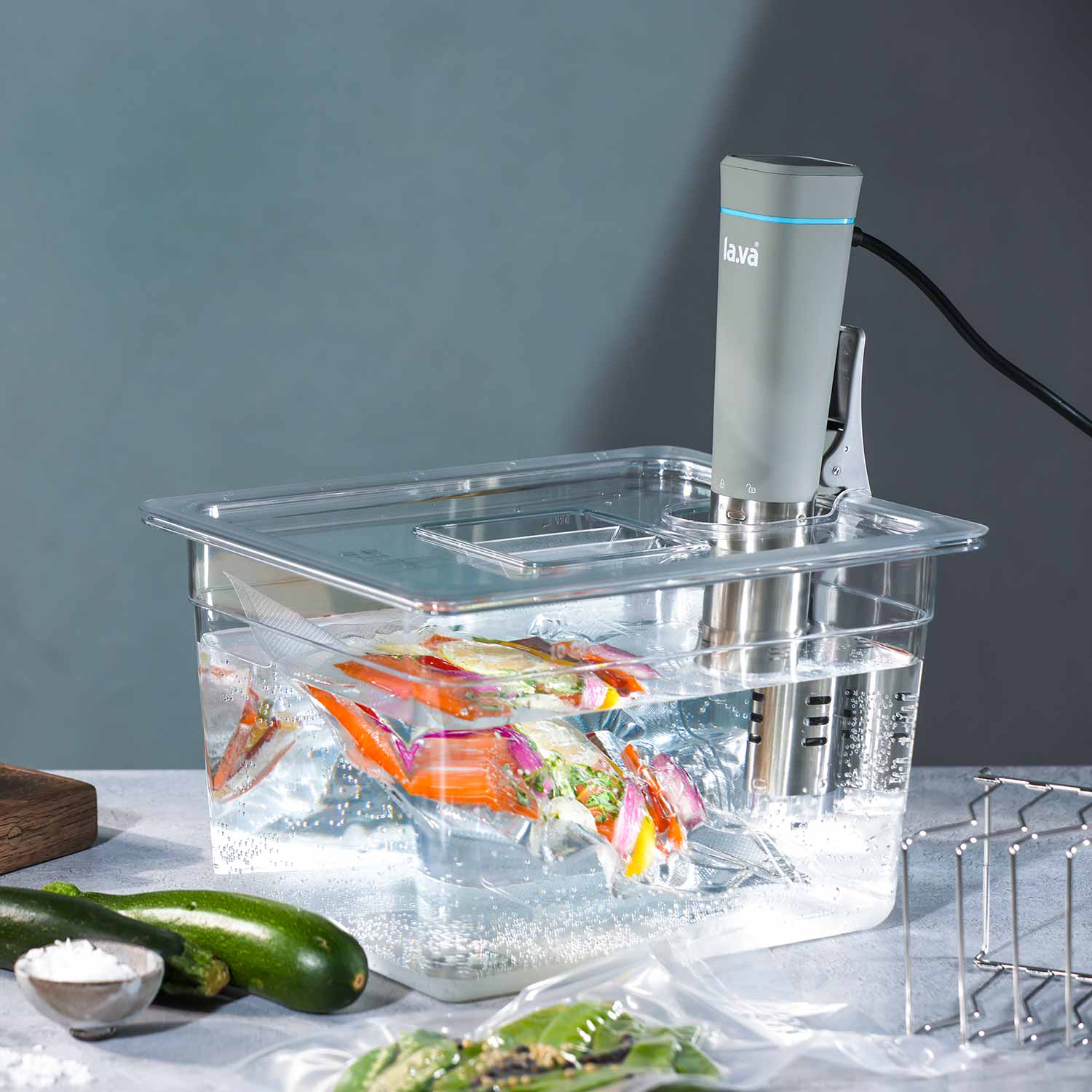 Ships on 11.12.23
when ordered today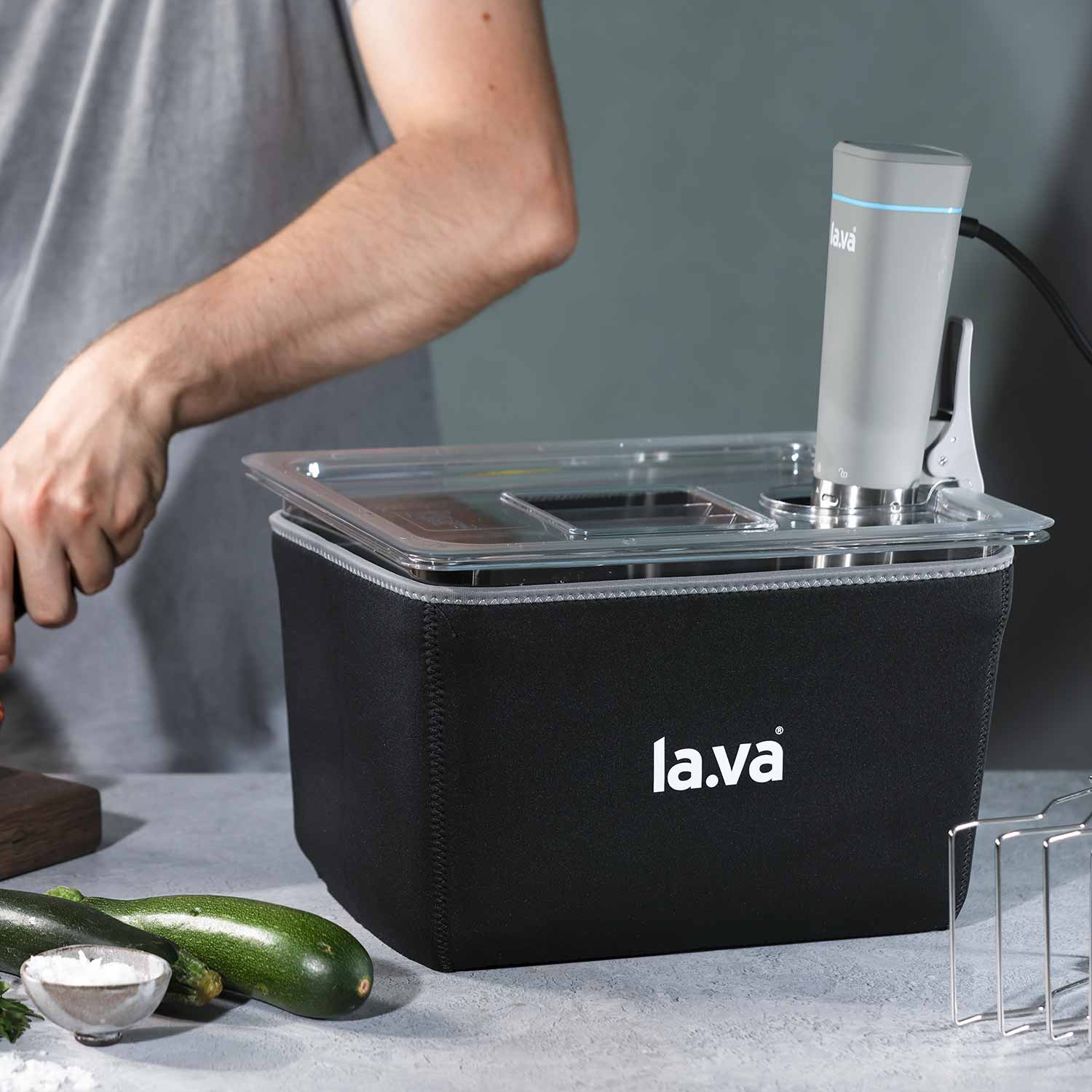 Ships on 11.12.23
when ordered today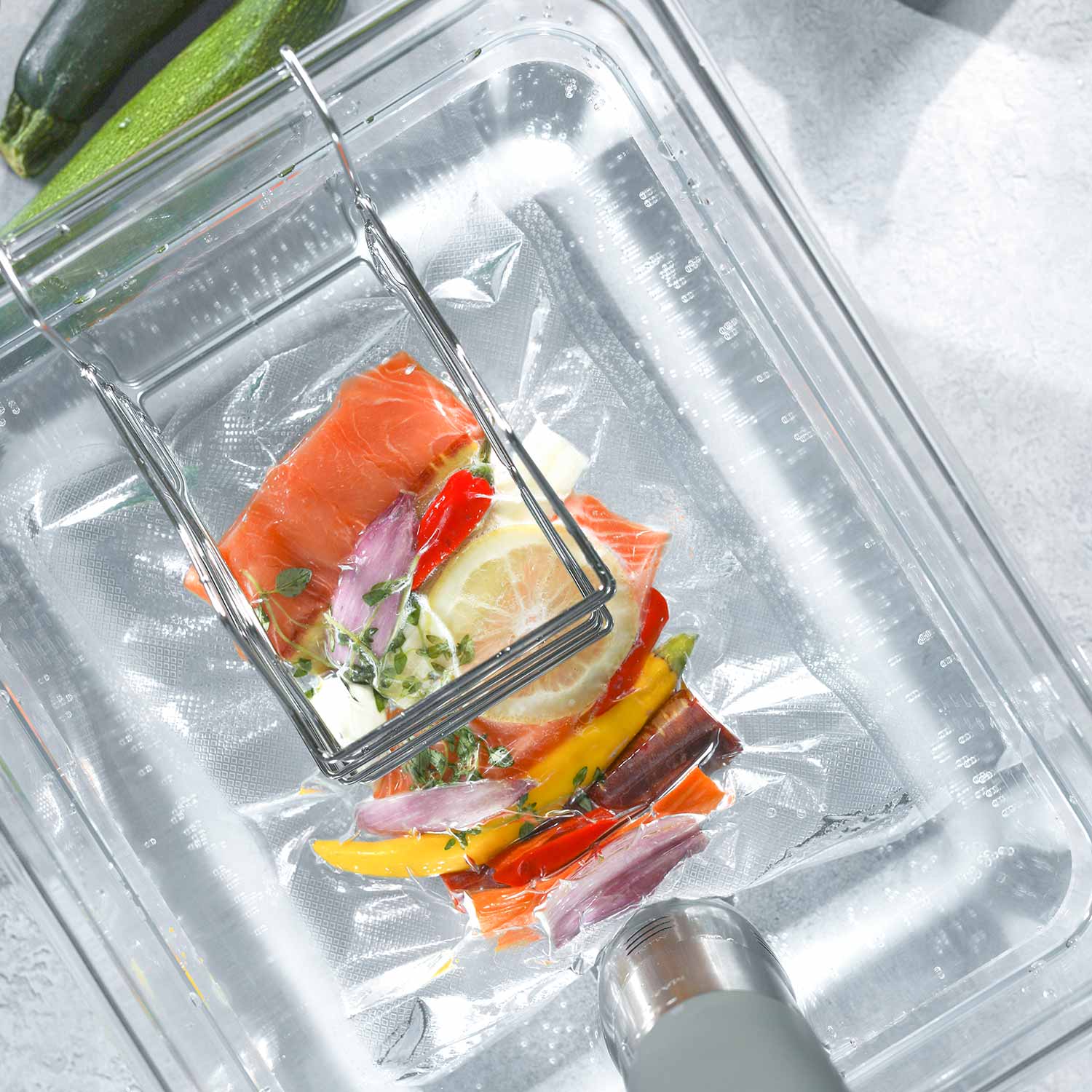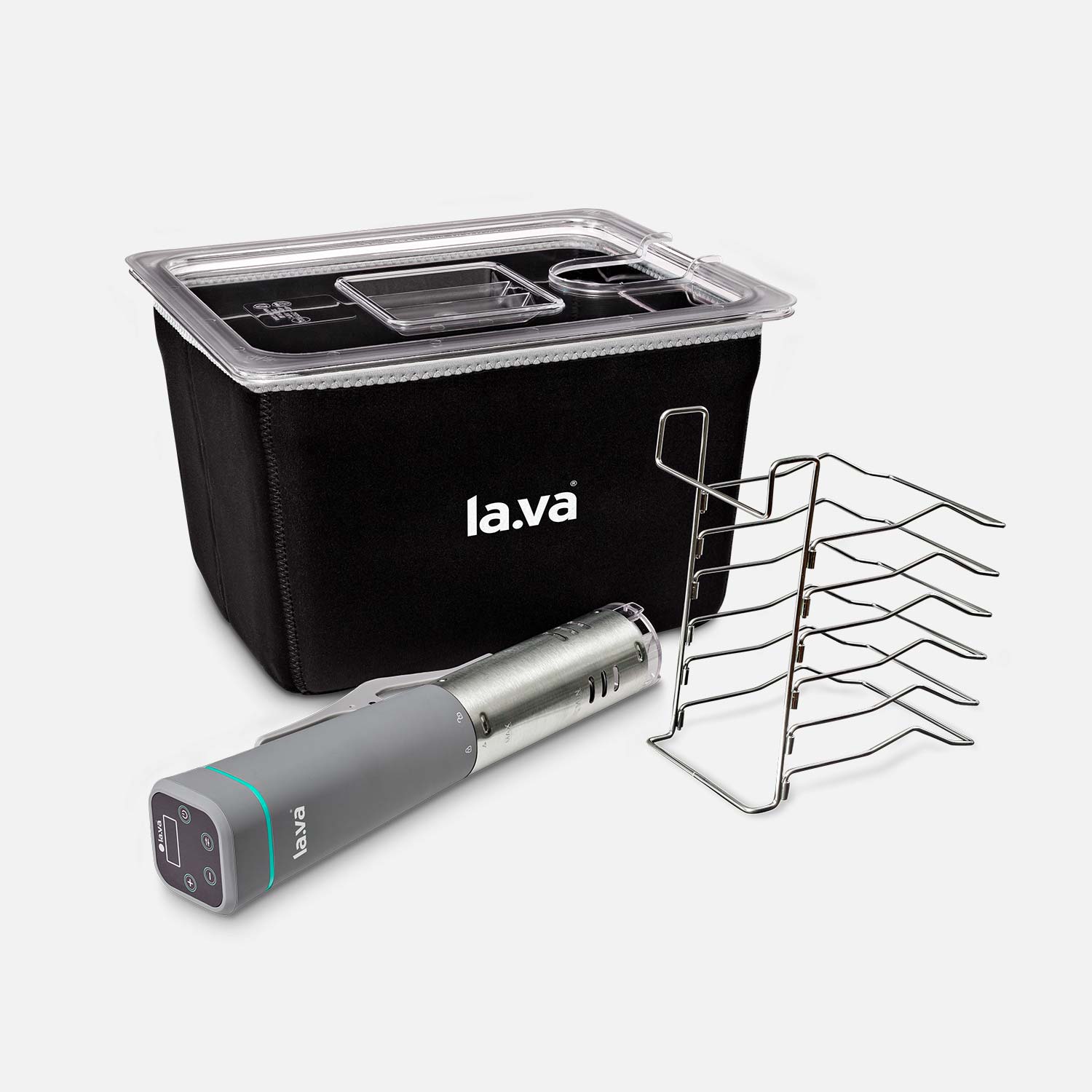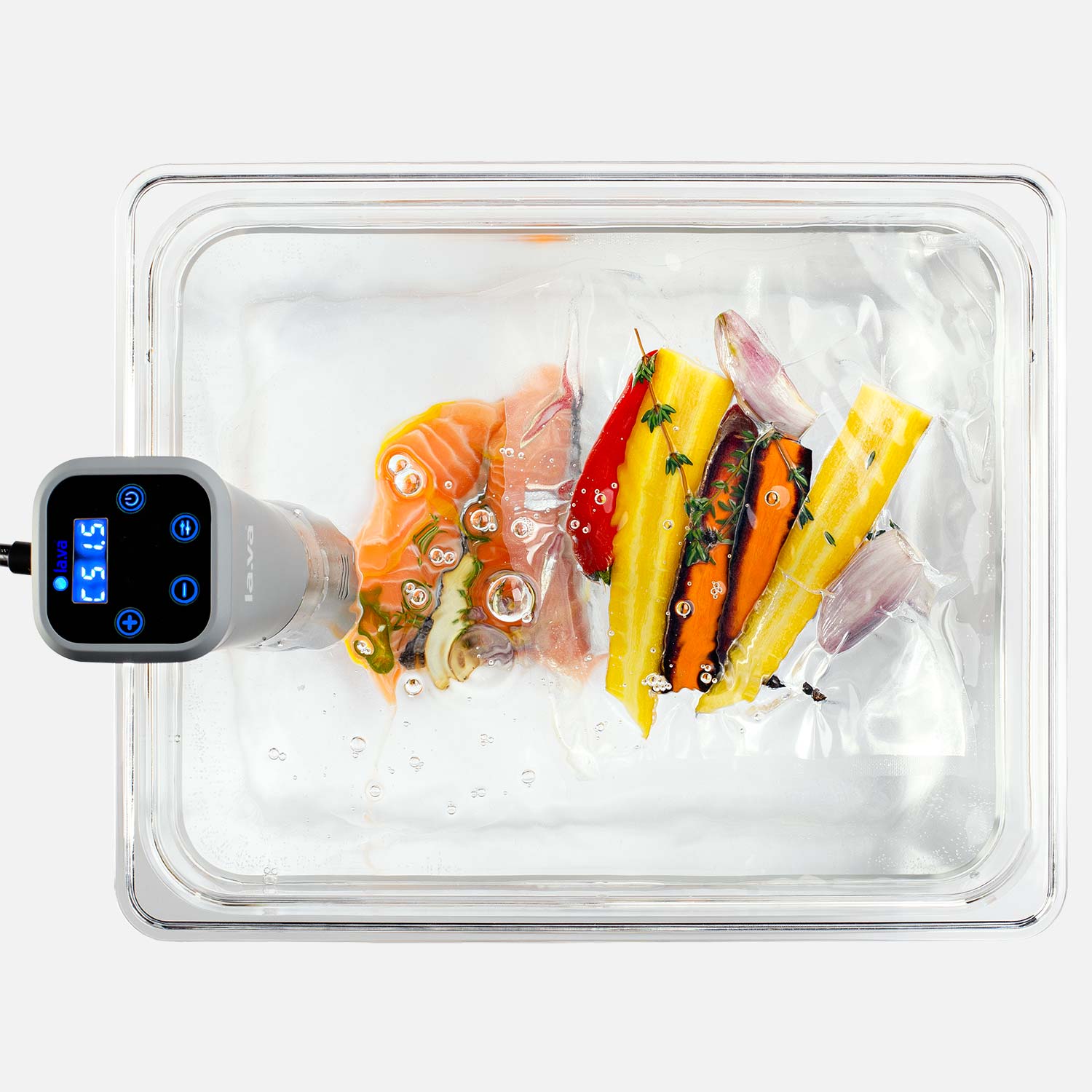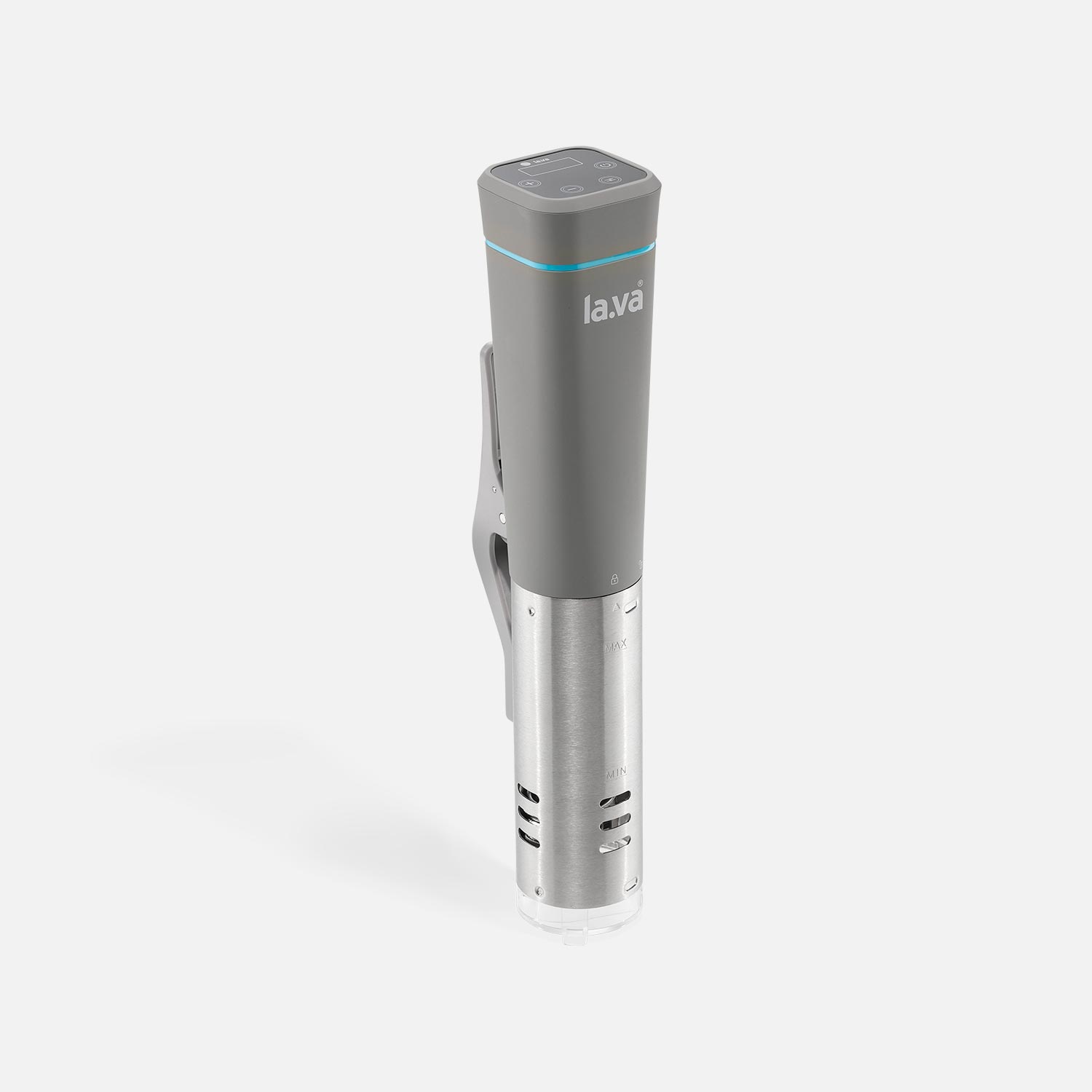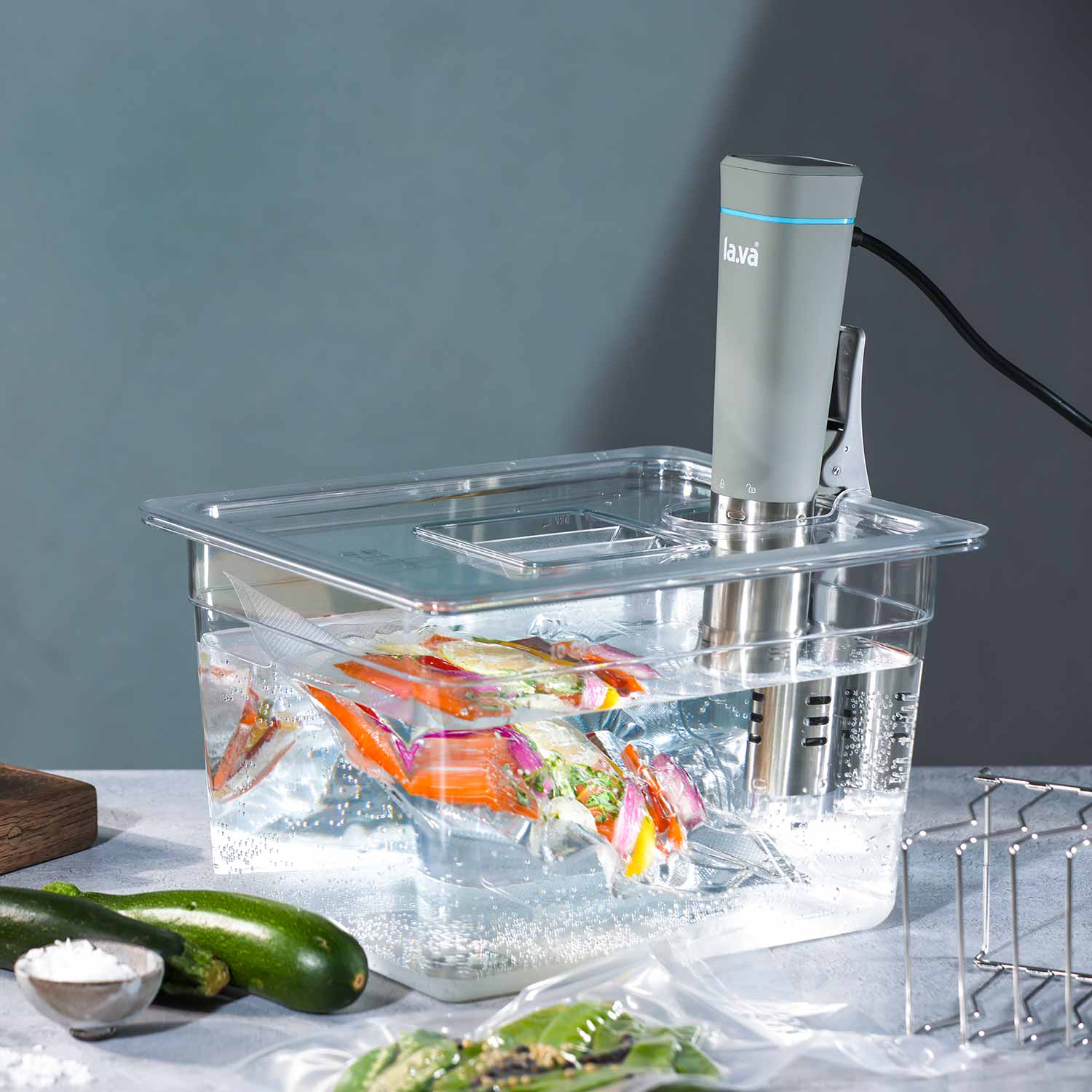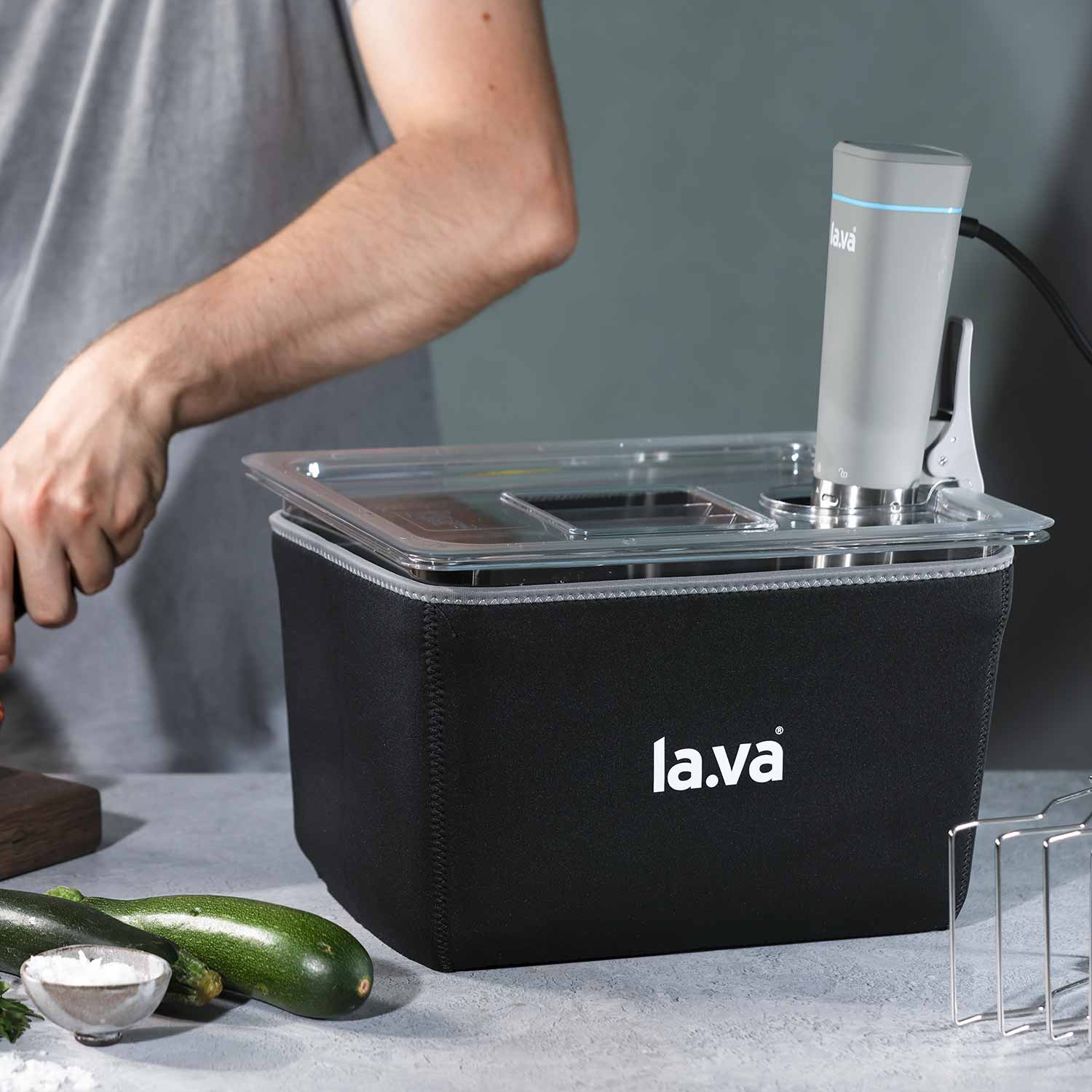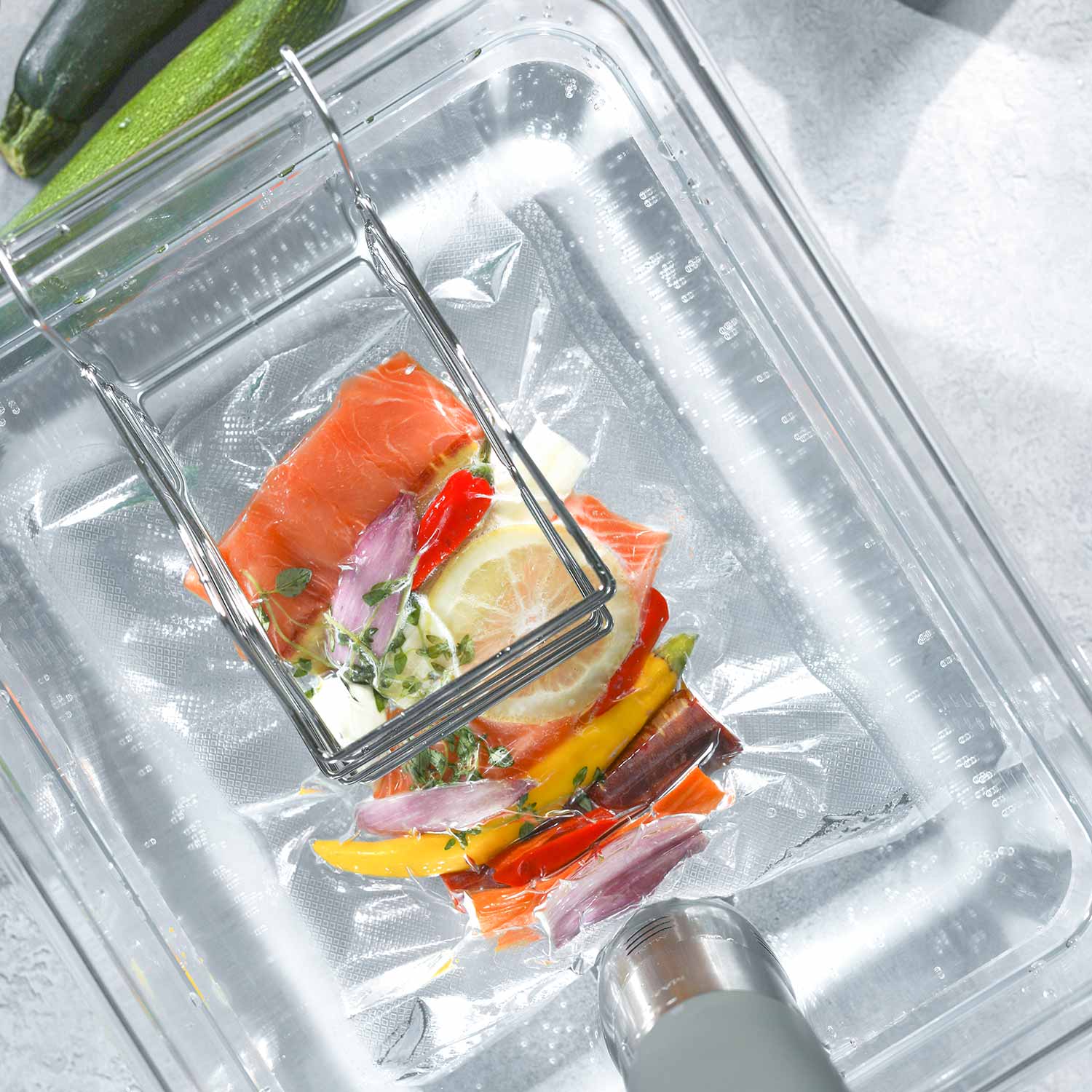 Sous-vide-set XXL
Sous-vide-set XXL
Everything you need to get started in the world of vacuum cooking!
Get the attractive XXL sous-vide-set today, consisting of:

Also optionally available as a 5-piece set with the book "Easy sous-vide".
This set contains everything you need for professional sous-vide cooking: Spoil your family or friends with meat, fish or vegetables cooked to perfection. With this set you are also perfectly equipped for a larger family celebration with a roast and an extensive menu and you can create cooking results like in an award-winning kitchen - and without any stress. Are you still looking for a suitable gift for an amateur chef? With the sous-vide stick you are definitely on the right track.
Thanks to its incredibly powerful output of 1200 watts, the stick heats the water particularly quickly and monitors the water temperature with an accuracy of +/- 0.1 °C. An integrated circulation pump ensures a constant water temperature and ensures even results. In addition to the sous-vide stick, the sous-vide-set contains everything you need to venture into sous-vide cooking.
The transparent 12 litre basin made of plastic offers enough space to cook for several guests. Thanks to the tailor-made recess for the sous-vide stick in the lid, the heat stays in the basin much better and no water evaporates, even during longer cooking times.
To save even more energy, the set also includes a high quality insulation cover made of neoprene, which also protects the container against heat loss. The practical bag holder made of stainless steel can be easily attached to the edge of the basin. Up to five cooking bags can be fixed in the holder. In this way, you can still achieve perfect cooking results when preparing several bags at the same time.
| | |
| --- | --- |
| Basin dimensions: | 320 x 260 x 200 mm (L x W x H) |
| Colour: | Anthracite |
| Display: | LCD Touch Display |
| Filling volume basin: | 12 liters |
| Peak power: | 1200 watts |
| Stick dimensions: | 310 x 550 mm (H x W) |
| Temperature accuracy: | +/- 0,1 °C |
| Temperature range: | 0 °C to +90 °C |
| Timer function: | Up to 99 h 59 min |
| Water protection: | IPX7 |
| Water volume: | Suitable for 5 to 20 liters |
Login as customer
Dear Lava customer, the login to the customer account is the same as before. Have fun!
Login
---
Bastian K., Aug 1, 2023, 7:06:25 AM
Praktisch, für mich ideal
Hab mir lange überlegt, was ich für Sous-Vide Zuhause einsetzen soll. Der Behälter hat eine gute Größe und der Garstab ist nicht zu groß, kann ich gut in der Küche verräumen. Wichtig war mir auch, dass alles schnell einsetzbar ist und leise arbeitet - bin sehr zufrieden!
Sophie P., Jul 31, 2023, 2:43:36 PM
Wer nicht genau weiß,wie sous-vide funktioniert, sollte sich einfach dieses Set kaufen! Ich liebe es!
Emilia R., Jul 6, 2023, 10:05:02 AM
Habe mir dieses Set bestellt, weil ich auch endlich mal sous vide ausprobieren wollte. Bedienung ist kinderleicht und das Ergebnis hat meine Erwartungen übertroffen. Kann ich nur jedem empfehlen für eine gesunde und leckere Küche, was will man mehr....
Frequently asked questions
Of course you can process Lava vacuum bags with any vacuum sealer - also with chamber devices.
Both types of bags are structured vacuum bags. This means that one side of the bag has a fine structure and the other side is smooth. Due to the very fine structure, liquid components on the goods (e.g. meat juice) are not sucked up so quickly in the direction of the bag. Both bag types can also be used without restriction for all foods and many industrial products.
The RS-Vac vacuum bag is particularly suitable for sharp edged products, such as meat with pointed bones or industrial parts, thanks to the extra strong film (160 µ thickness).
Lava vacuum films are manufactured exclusively in Switzerland under the strictest guidelines. The structure embossed on one side of the film enables any vacuum sealer (no matter which make) to vacuum seal quickly. In addition, thanks to the particularly fine structure, liquid components on the goods are not sucked up so quickly in the direction of the bag opening.
Lava vacuum films are airtight, suitable for freezers and refrigerators, food-safe, tasteless and odourless, suitable for microwaves and cooking bags, dishwasher-safe and can therefore be used again at any time. By the way, Lava vacuum bags are also ideal for low-temperature cooking, also known as sous-vide cooking, suitable for temperatures up to +95 °C. For a short period in the sous-vide bath, approximately 1 - 2 hours, the R-Vac and RS-Vac vacuum bags, as well as the E-Vac and ES-Vac vacuum rolls, are suitable. For anything beyond that duration, we recommend using our specialized H-Vac vacuum cooking bags.
In addition, all Lava vacuum bags are of course 100 % free from BPA, microplastics and plasticisers.